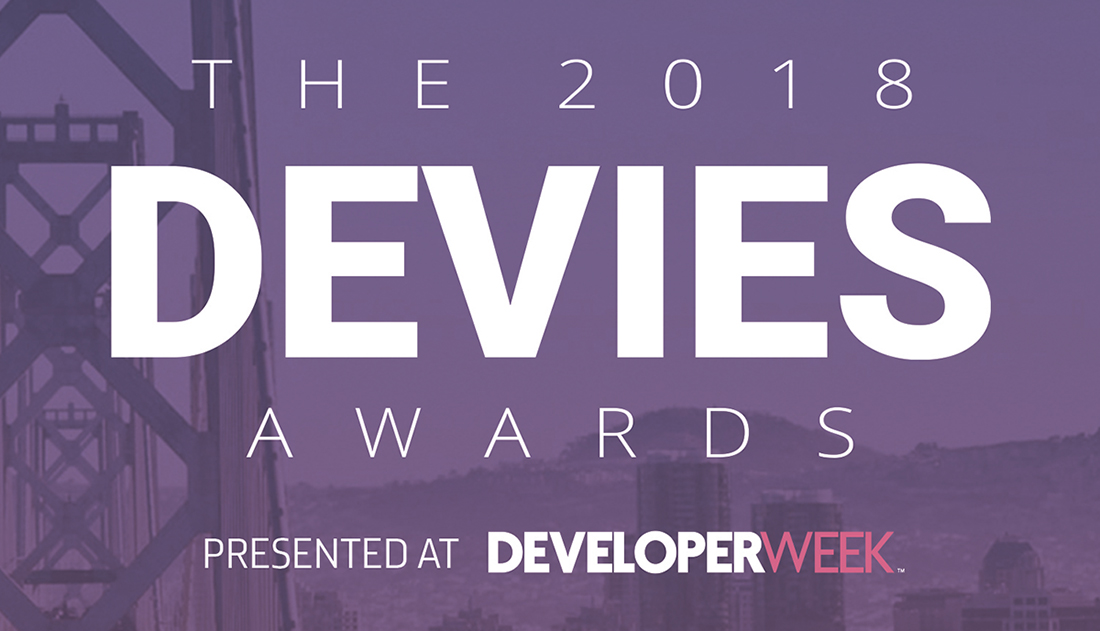 It's happened! Our AnyChart JS Charts library has just been officially named the best in JavaScript Technology for innovation and received a prestigious 2018 DEVIES award in California!
2018 DEVIES is reported to be the world's leading DevTech Awards event, taking place these days during DeveloperWeek in Oakland, CA, the largest developer expo and conference series globally.
---

AnyChart is a flexible JavaScript (HTML5) based solution that allows you to create interactive and great looking charts. It is a cross-browser and cross-platform charting solution intended for everybody who deals with creation of dashboard, reporting, analytics, statistical, financial or any other data visualization solutions. AnyChart works everywhere -PCs, Macs, iPhones, iPads, Android devices and helps businesses transform operational data into actionable information.
Kevin William David interviewed Anton Baranchuk, CEO at AnyChart to know more.
Categories: AnyChart charting component, AnyGantt, AnyMap, AnyStock, Business Intelligence, Flash platform, GraphicsJS, HTML5, JavaScript, Oracle Apex, Qlik, Success stories
---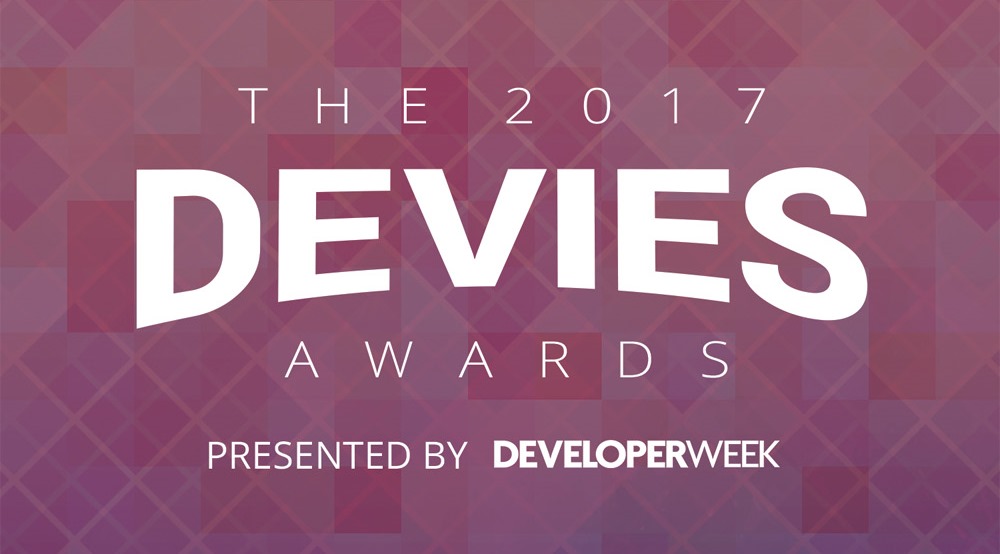 We are proud to tell you today that our company AnyChart has won the JavaScript Technologies category at the 2017 Devies Awards! The ceremony took place yesterday in San Francisco, CA, as part of DeveloperWeek, the world's largest developer conference and expo with 8,000 attendees. Our CEO Anton Baranchuk received the award on behalf of the AnyChart team.
The DeveloperWeek Advisory Board received hundreds of nominations and, of course, thoroughly studied how much we did last year. What excited the judges most was the public release of our JavaScript graphics library GraphicsJS. And they concluded that to be last year's most notable innovation in JavaScript technologies, exceptionally meaningful to the whole web development community.
The Devies Awards celebrate the most innovative companies in the field of developer technologies across 13 categories. Together with AnyChart, among this year's winners are industry giants Microsoft and IBM.
---
Today we are glad to publish a new customer success story – about AnyChart and Sparks & Associates.

The Actualized Leadership Profile (ALP) is a 77-item self assessment that measures an individual's dominant motive need and corresponding style of leadership. Based on the seminal works of Abraham Maslow and David McClelland, the ALP measures the degree of self-actualization that is demonstrated in one's current style of leadership. A customized, full color and confidential report identifies the strengths and limitations in the individual's current leadership approach.
The challenge was:
To provide a creative and intuitive visualization of personal assessment results.
To create a visualization that accepts result parameters from the system's existing ASP code.
Solution: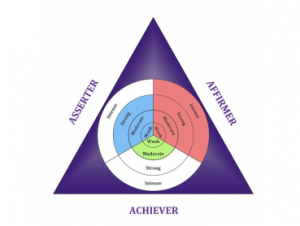 You can enjoy the full success story here:
Or see other AnyChart Customer Success Stories.
---
We are happy to announce that a new customer success story has been added to our site.

DeviceLock, Inc, established in 1996, is a leading provider of endpoint device/port control and data leak prevention software for business, education and government institutions around the world. The company offers DeviceLock, a policy-based endpoint data leak prevention (DLP) security solution that enables network administrators to centrally control uploading and downloading activity through local computer devices and network protocols and applications.
The challenge was:
To present the activity of DeviceLock in a clear and visually appealing way.
To make complex data easy to read and understand so that the situation could be quickly evaluated by the end user.
Solution:
AnyChart JavaScript charts were chosen as a solution. The component allows to create stylish interactive HTML5 charts and provides excellent rendering performance.
Due to wide variety of chart types and the flexibility of AnyChart, it was possible to implement user-friendly data visualizations.
You can enjoy the full success story here:
Or see other AnyChart Customer Success Stories.
---
We are very pleased to announce that AnyChart have partnered with Datonix.
Datonix primary product is datonixOne, a computer appliance designed for BIGDATA Solutions and eXpress development. Using datonixOne, Federated BIGDATA applications can be quickly developed, providing ready information for end users.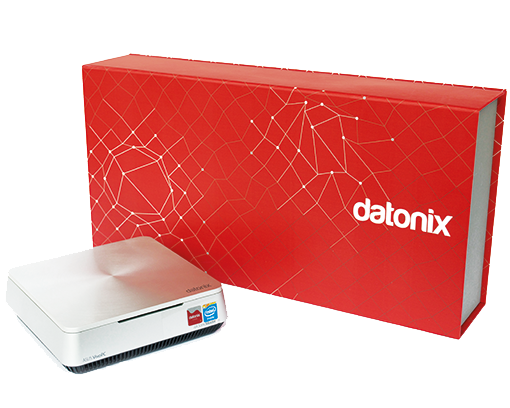 AnyChart partners:
https://www.anychart.com/partners/
.
---
Today we are glad to publish a new customer success story – about AnyStock and Spread Co.
Spread Co, founded in 2006, is one of the leading providers of Contracts for Difference and Spread Trading in the UK, with partnerships in a number of locations worldwide, including Central and Eastern Europe, Scandinavia, the UAE and South America. The company offers three trading platforms: a downloadable desktop platform Saturn Trader, Saturn Mobile for iPhone, and Saturn Web for online trading.
The challenge was:
To find a reliable and fast Flash-based charting solution that could be controlled from a JavaScript API in order to implement a visualization for Saturn Web – an online multi-asset trading platform supporting Foreign Exchange, CFD Trading and Spread Betting.
To provide tools for technical analysis, the ability to add annotations and draw on charts.
Solution:
The AnyChart Stock component was chosen as a solution, having an extensive JavaScript API and great opportunities for customization. The component comes with a special JavaScript library that controls all the aspects of the interaction between the chart, the HTML page, and the server.
AnyStock supports annotations, a complete list of drawing tools, and 30 automatically calculated technical indicators and overlays.
You can enjoy the full success story here:
Or see other AnyChart Customers Success Stories.
---
The numerous industries where AnyChart was applied includes the Email Marketing industry, and today we are publishing a success story about this case.
Extravision, founded in 2004, is a privately owned UK-based email service provider that offers flexible email marketing solutions to both small and large businesses across all sectors. Its products include Extravision Messenger, which enables users to create and send email marketing campaigns, and Extravision Reports — a tool designed to assess the ROI and effectiveness of email campaigns sent via Extravision Messenger.
The challenge was:
To enhance the display of the top email reporting statistics within Extravision Reports.
To create a style that is easy for users to interpret and digest.
To visualize different types of data: opens, clicks, and unsubscribe percentages as well as some time-based metrics.
Solution:
AnyChart was chosen to visualize the statistics due to its flexibility and opportunity to create visually appealing and readable charts.
AnyChart has all the features needed to easily configure charts and customize the style.
Opens, clicks and unsubscribes were displayed in a pie chart format which allows users to see in an instant the success of their email campaigns. Line charts were used to display time-based data.
You can enjoy the full success story here:
Or see other AnyChart Customers Success Stories.
---
We are glad to present a new customer success story that demonstrates how AnyChart was used to visualize water quality and weather data.
The National Estuarine Research Reserve System (NERRS) is a partnership program between the U.S. National Oceanic and Atmospheric Administration and the coastal states, established in 1972. It encompasses a network of 28 areas representing different biogeographic regions of the United States that are protected for research, education, and stewardship. Quantitative measurements within the program concern both short-term variability and long-term changes in the water quality and weather of estuarine ecosystems. The NERRS Centralized Data Management Office is charged with managing and disseminating these data.
The challenge was:
To provide graphs of near real-time water quality and weather data that is transmitted hourly from National Estuarine Research Reserves across the United States.
To allow users, which vary from local fishermen to research scientists, a quick and clean way to view data from one or multiple parameters (such as air temperature, wind direction, salinity, etc.) for the past 24 hours.
The solution consisted in the following:
AnyChart's charting technology was chosen as a solution. Data from an SQL database is converted to the XML format by ColdFusion and passed to the Flex version of AnyChart component, which is an easy and quick way to update the graphs.
AnyChart's ample opportunities for customization were used to create comprehensible and clear interactive visualizations.
This visualization is publicly available through the NERRS Centralized Data Management Office Real Time Data Application
You can enjoy the full success story here:
Or see other AnyChart Customers Success Stories.
---
Today we are glad to publish a new success story – about AnyChart and Meteomedia AG.
Meteomedia, founded in 1990, is one of the leading weather services in Europe operating its own private weather measurement network and providing detailed data for various weather-dependent industries. The company successfully runs Energy Trading Portal designed for gas and electricity traders as well as energy meteorologists, online Severe Weather Centers in different countries, and other weather portals.
The challenge was to:
To visualize complex long-range weather forecasts and weather maps for Energy Trading Portal, making it possible for users to compare at a glance different weather models.
To give users the opportunity to switch quickly between different locations, time ranges, and other parameters.
To ensure that charts will be easy updatable since new forecast data is added daily or even hourly.
Solution:
AnyChart solution was used to implement cross-browser and cross-platform animated dashboards visualizing various weather forecasts.
AnyChart's interactivity options and ample customization opportunities allowed creating flexible and quickly customizable charts and maps.
Due to simple XML interface, AnyChart visualizations are very easy to update both manually and via any server-side scripts.
When it comes to making viable forecasts concerning energy price risk and energy demand, weather data is crucial. Temperatures are the key parameter in consumption forecasting. At the same time, the rising energy supply resulting from the availability of renewable energy is increasingly impacting electricity prices, so wind and solar power predictions are also needed. Energy traders are interested both in namely short-term prognoses for the spot market and long-term prognoses for the futures market. And there is no doubt that all these complex data should be clearly and comprehensively visualized.
Meteomedia Energy Trading Portal offers advanced customizable charts and maps of different types (line, range area, bar, and color-coded maps) created via AnyChart engine. They are conveniently grouped in dashboards to provide users with the opportunity to compare various forecasts, e.g. related to the same country. It is possible to add and delete charts as well as to select for each of them a particular time range, location, forecast type, and some other parameters.
The following data is visualized in Meteomedia Energy Trading Portal using AnyChart Charts and Maps:
Overview charts and ensemble evaluations: air temperature at 2m height, temperature 850 hPa level, 24h-precipitation sum, wind speed mean, probability of general weather situation.
Map of Europe, climate comparison: temperature deviation in comparison with longtime mean.
Daily temperatures mean, solar power prediction, wind power prediction, wind power model comparison, precipitation totals.
Alongside with that, AnyChart was used to visualize forecasts for online Severe Weather Centers, which are available to the general public: Temperatures, Precipitation, Sunshine duration, Wind, Wind direction, and Humidity.
Take a look at the sample dashboard from the Energy Trading Portal (click it to view a larger image):
This case clearly shows that AnyChart solution has application in weather forecasting industry and can be succesfully used in other systems.
You can enjoy the full success story here: Meteomedia AG Chooses AnyChart To Visualize Weather Forecasts >>
Or see other AnyChart Customers Success Stories.
---