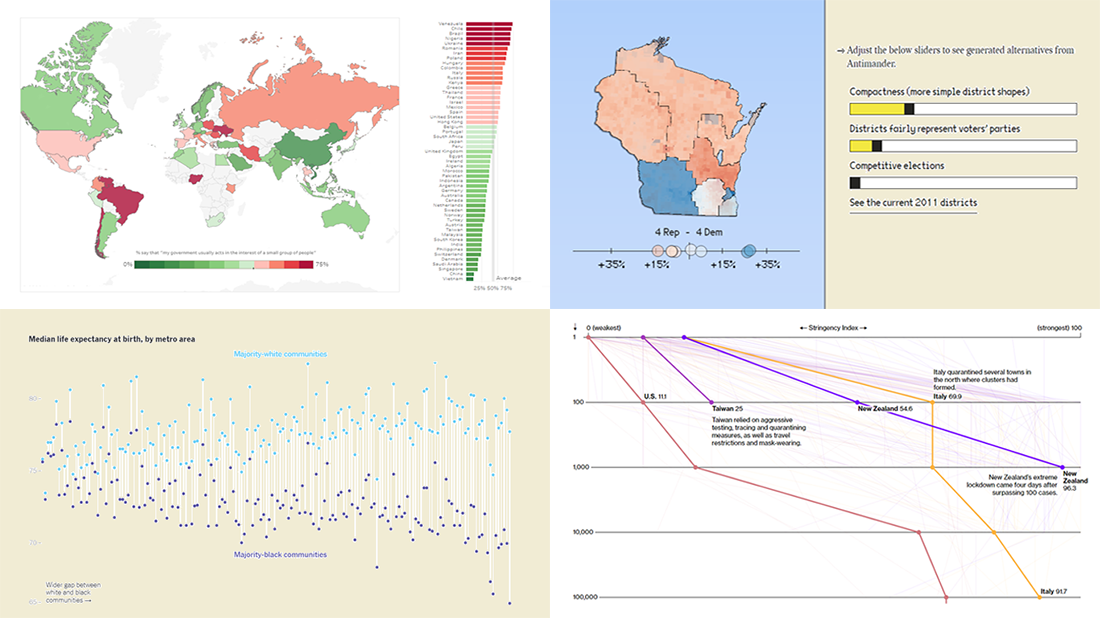 DataViz Weekly is here exhibiting new interesting projects from around the web that demonstrate a great use of different information visualization techniques to deliver better insight. See our new picks:
Democracy Perception Index 2020 — Dalia
Government reactions to the Covid-19 pandemic — Bloomberg News
Gaps between Black and White America — The New York Times Opinion
Antimander, a tool to expose gerrymandering in congressional districts — Joel Simon
---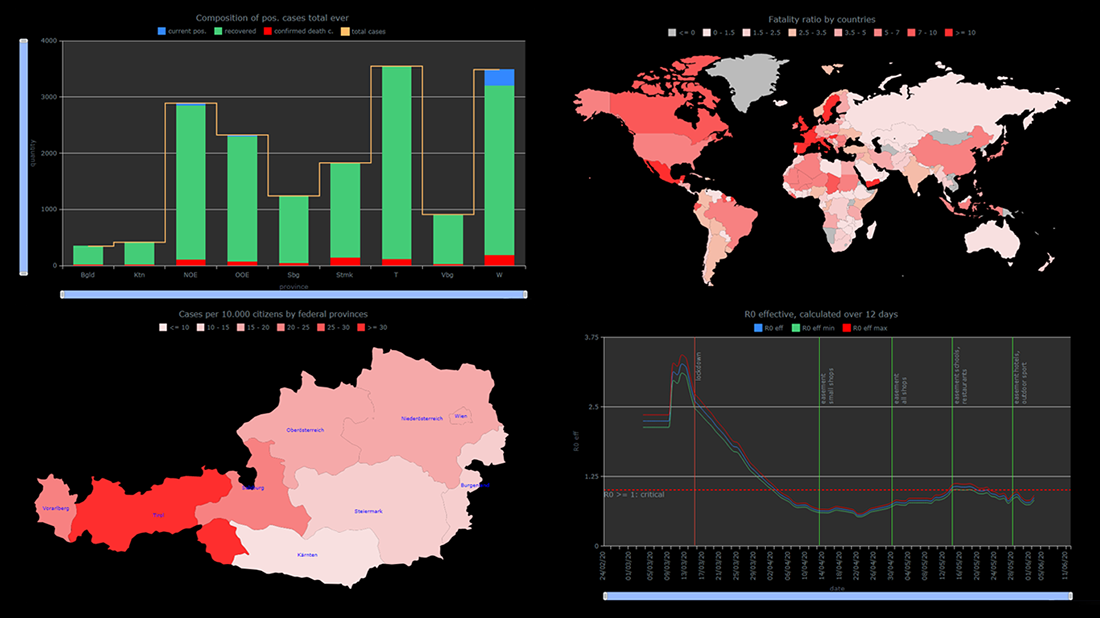 The COVID-19 pandemic persists as a global emergency, and we continue to support initiatives that contribute to tackling the coronavirus crisis. Specifically, we allow COVID-19 analytics projects to use our data visualization tools for free under a non-profit license.
You already know about StopCorona, a COVID tracker by Diffco, which is one such resource. Today, we want to meet you with another noteworthy project using AnyChart to visualize the pandemic statistics — iConcepts SARS-CoV-2 Stats. Created by Austrian part-time web developer Juergen Hoefer and featured on the official Open Data Austria portal, it shows the COVID-19 statistics for Austria (and worldwide) from different perspectives, in countless interactive charts powered by our JavaScript (HTML5) charting library.
We asked Juergen a few questions to learn more about this project and his experience visualizing COVID-19 pandemic data with the help of AnyChart. Read the answers and take a glance at several quick chart examples from his website. (Stack: HTML/CSV.)
---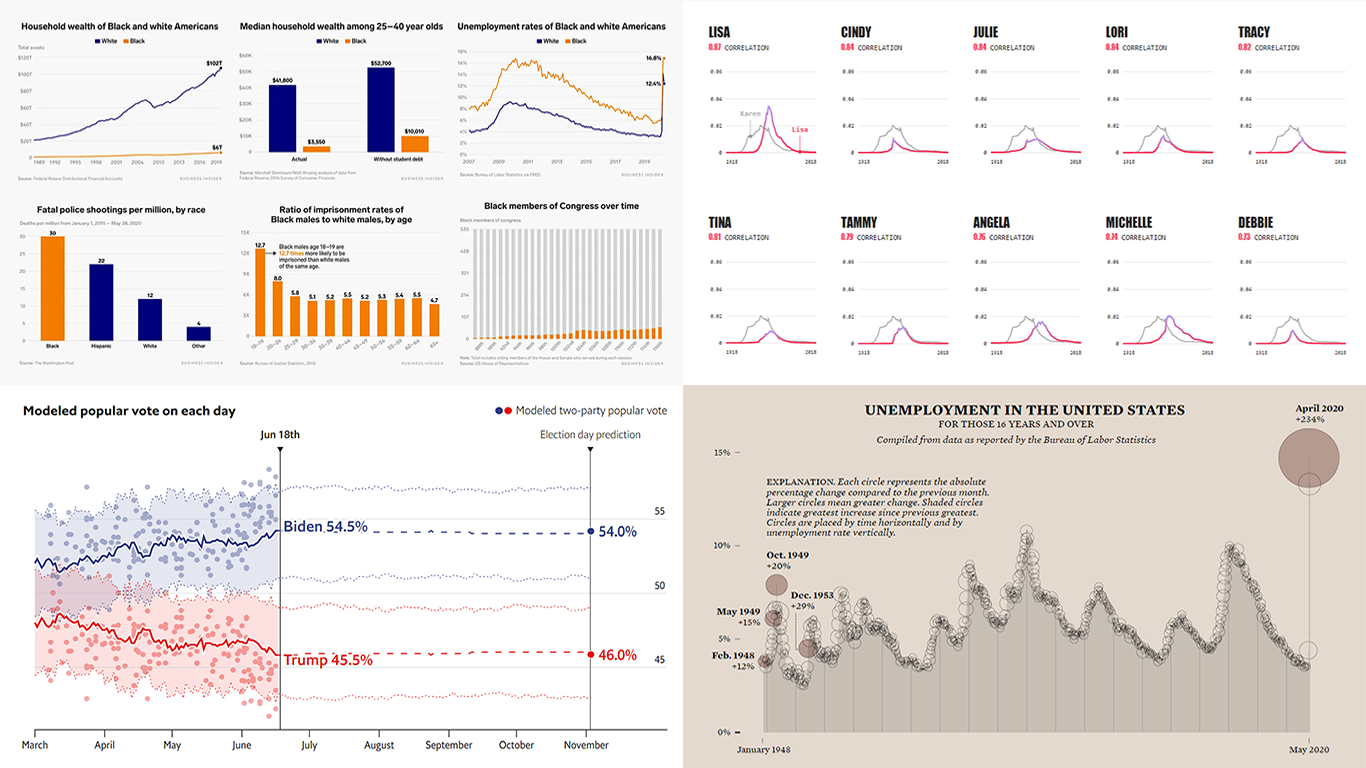 In data visualization, theory is very important but practice is absolutely everything. We continue to share with you some of the new charting best practices we've come across around the web so you could see what others do and keep improving. Check out how various experienced data visualization professionals make data speak and tell insightful stories, in DataViz Weekly.
Today, we are happy to meet you with the following new interesting projects:
Black Lives Matter and racial disparities in America, in 25 charts — Business Insider
The Economist's forecast model for the 2020 U.S. presidential election — The Economist
Unemployment rate in the United States since 1948 — FlowingData
Names with a similar trajectory of popularity over time as Karen — The Pudding
---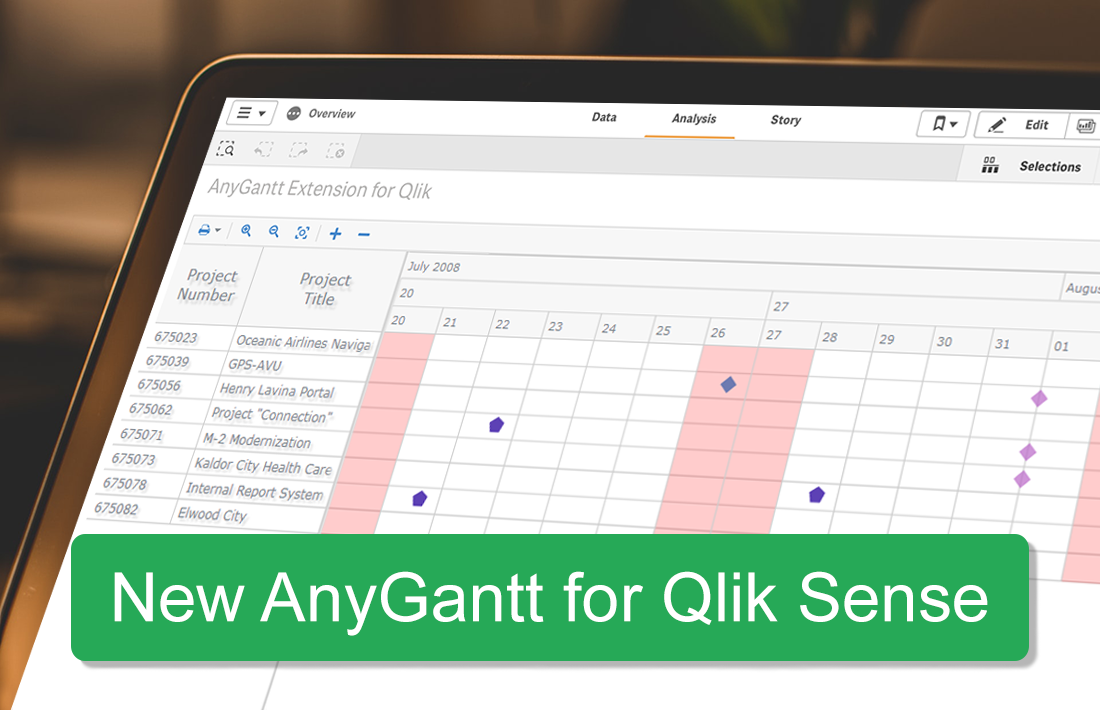 Just added, two new helpful features for our project management bundle for Qlik Sense! Enjoy a more precise control over the visualization of your data and make better decisions!
The following new features are now available in the AnyGantt extension for Qlik Sense, version 4.1.247:
---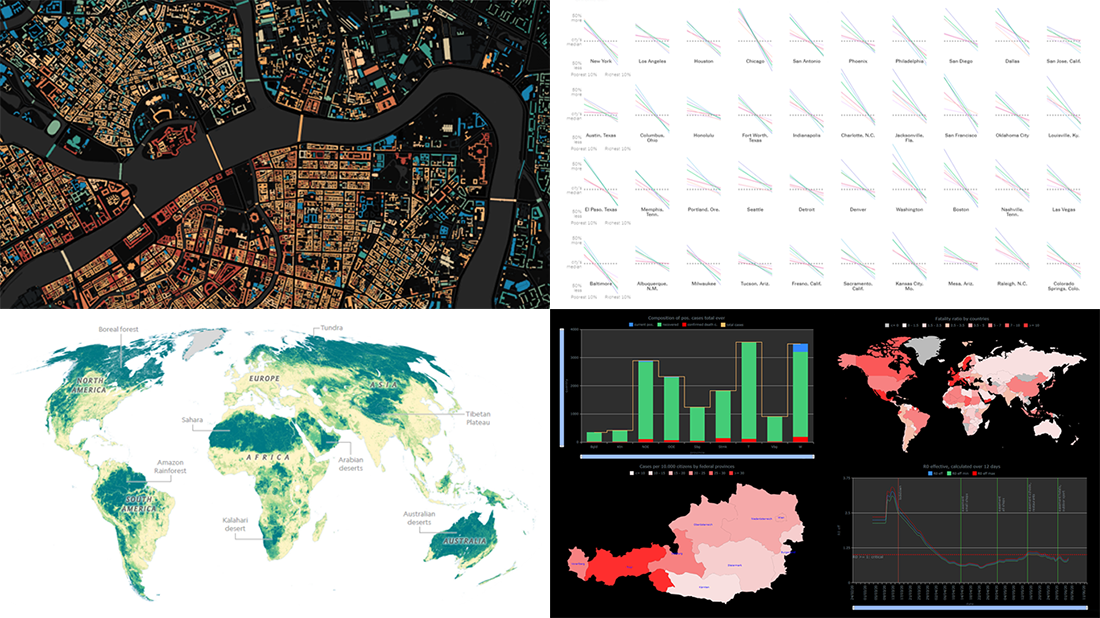 Hey everyone! Here's DataViz Weekly with a quick presentation of four new data graphics projects that we've found worth checking out. Look at these stunning examples of charts and maps in action!
Areas with the humanity's lowest impact on the natural world — National Geographic
COVID-19 in Austria (and worldwide) — Jürgen Höfer
Age of buildings in Saint Petersburg (Russia) — Nikita Slavin
Chronic health conditions by income and race — NYT
---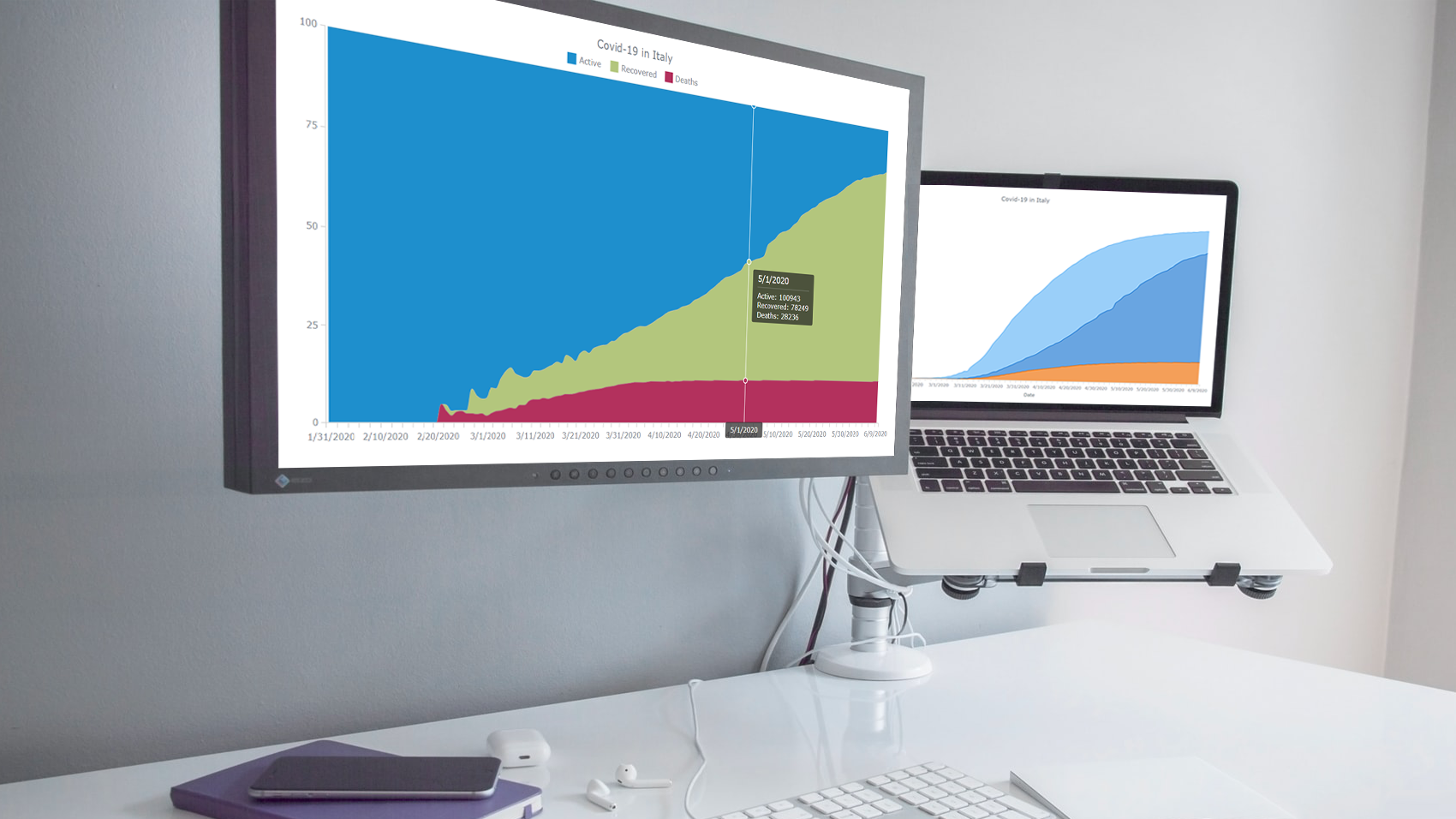 Stacked area charts, a variation of classic area charts, are quite a popular form of data visualization. They work great to graphically represent how multiple variables and their totals are changing over time. In this tutorial, I will show you how to easily create an interactive JavaScript stacked area chart which will look compelling in any HTML5 project, web site or app.
To demonstrate this way, which is quite simple to master even if you only have basic HTML coding skills, I am going to visualize official data about the outbreak of the COVID-19 pandemic in Italy. The visualizations built along the tutorial will display how the numbers of cases, recoveries, and deaths have been changing — from January 31, when the first two cases were confirmed, to yesterday, June 9, when the total number of coronavirus cases in Italy reached 235,561.
---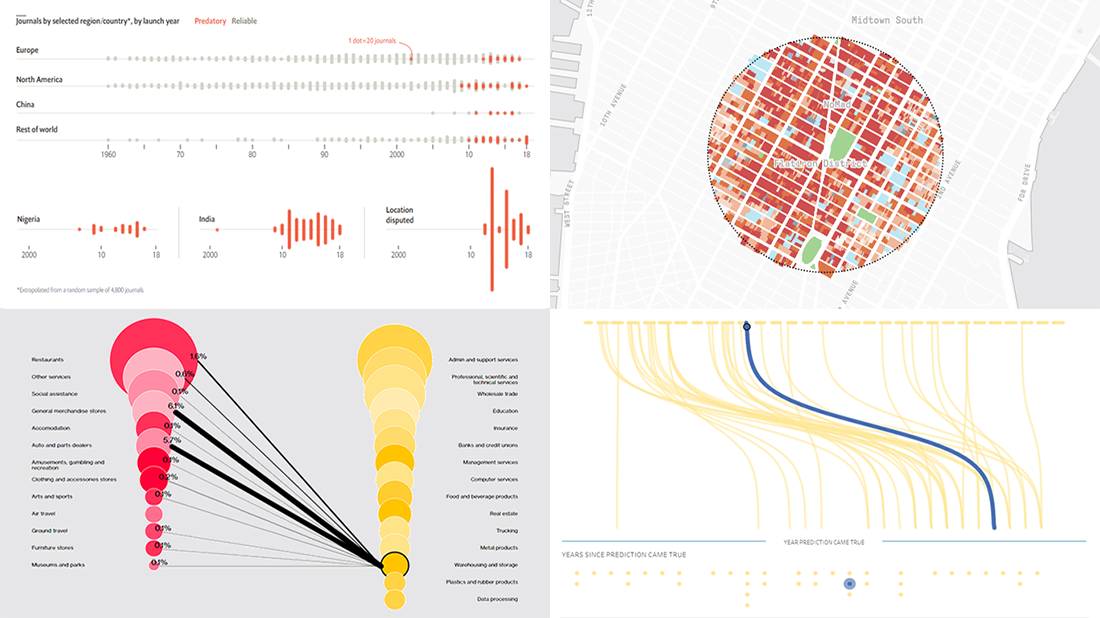 Every week, we meet a number of new visual presentations of data around the web. Then, on Friday, we pick the four most interesting of them to tell you about. The following projects made it to DataViz Weekly this time:
Job losses in the United States, the second wave — Bloomberg
Predictions from The Simpsons that came true — Seffana Mohamed-Ajaz
Morphocode's city explorer — Morphocode
Dodgy academic journals — The Economist
---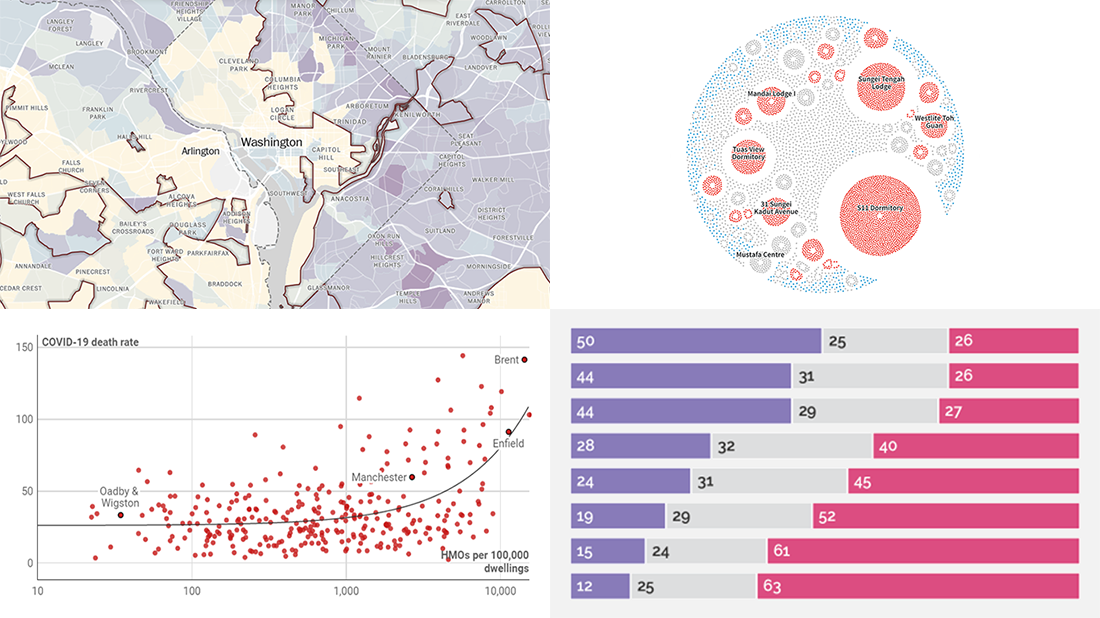 Waiting for a new serving of interesting chart examples? DataViz Weekly is here! Check out new coronavirus data visualization projects from around the web that we've found worth seeing:
Anatomy of the COVID-19 outbreak in Singapore — Reuters
Health disparities in communities of color across the United States as revealed by COVID-19 — The Washington Post
Bill Gates coronavirus conspiracy theory in public opinion — Yahoo News
Link between the housing crisis and COVID-19 deaths in the United Kingdom — Inside Housing
---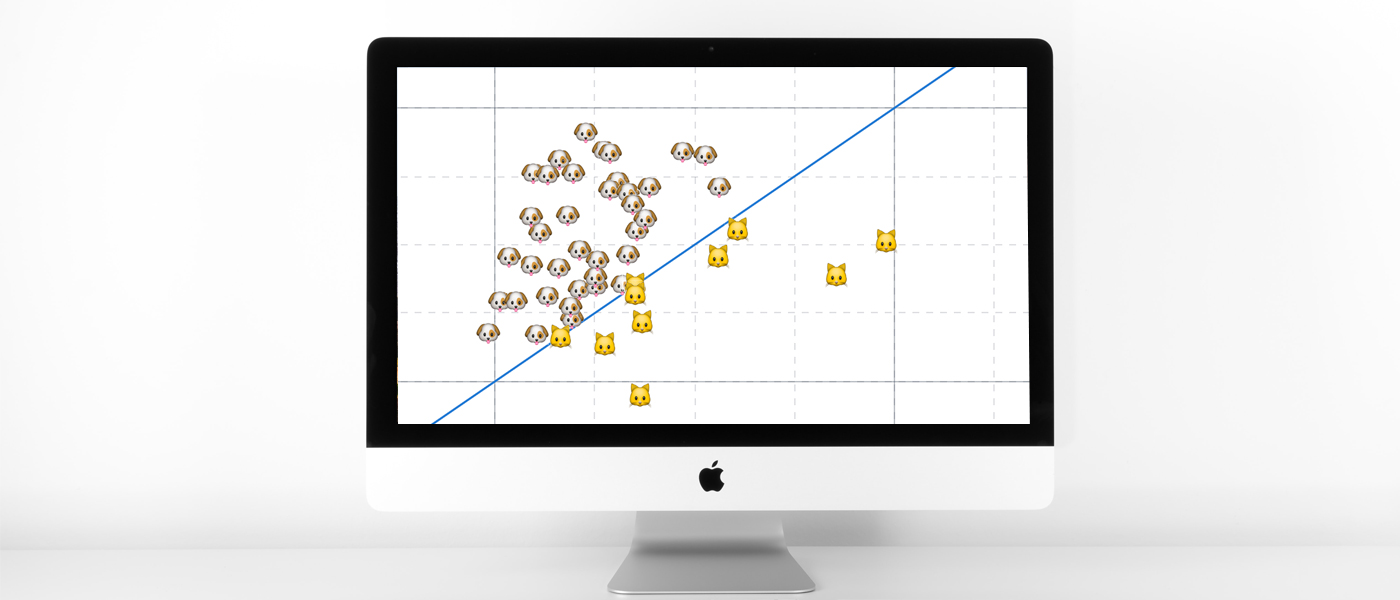 Scatter plots are a great way to visualize data. Data is represented as points on a Cartesian plane where the x and y coordinate of each point represents a variable. These charts let you investigate the relationship between two variables, detect outliers in the data set as well as detect trends. They are one of the most commonly used data visualization techniques and are a must have for your data visualization arsenal!
In this tutorial, I will teach you how to build your very own interactive scatter plot charts using JavaScript.
Ever wondered whether the population of the United States of America were dog people? Well, you're about to find out! To help you learn more about building scatter plots I will be using the Cat vs Dog Popularity in US dataset. This dataset contains the percentage of homes with dogs and cats for each US state.
---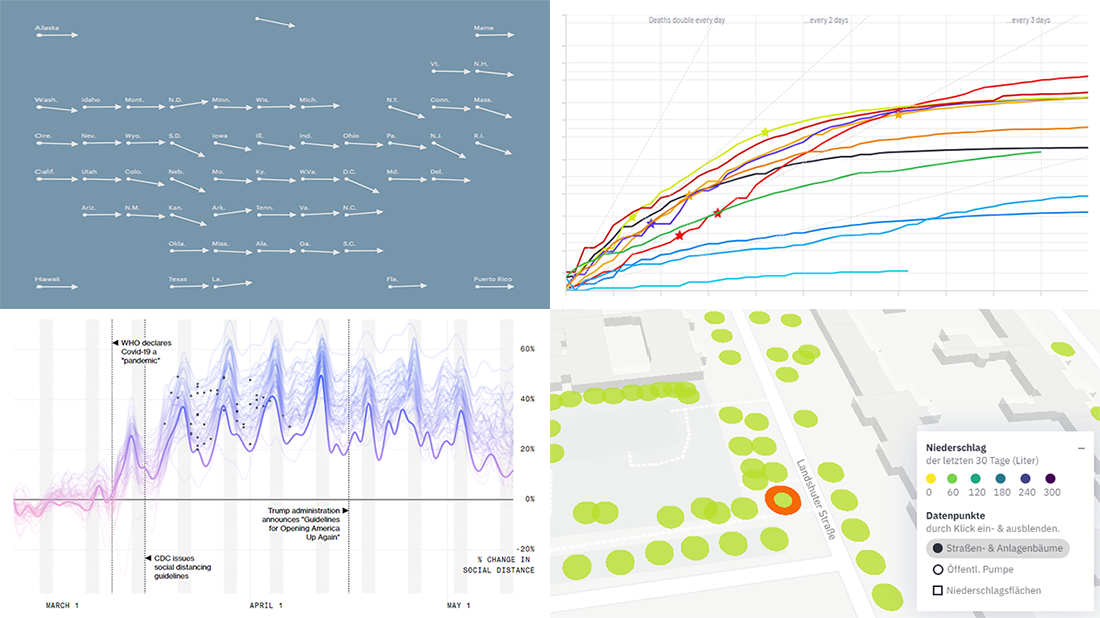 In the new DataViz Weekly article, we highlight four fresh projects, visualizing COVID statistics and data about Berlin trees, for great use of charts. Here's a quick list of what each is about:
StopCorona, a COVID tracker charting data from over 20 sources — Diffco
Social distancing in America and how it worked in each state — Bloomberg
COVID-19 test trends in the United States, by state — ProPublica
Berlin trees and how each is watered — CityLAB Berlin
---