May 25th, 2022 by Shachee Swadia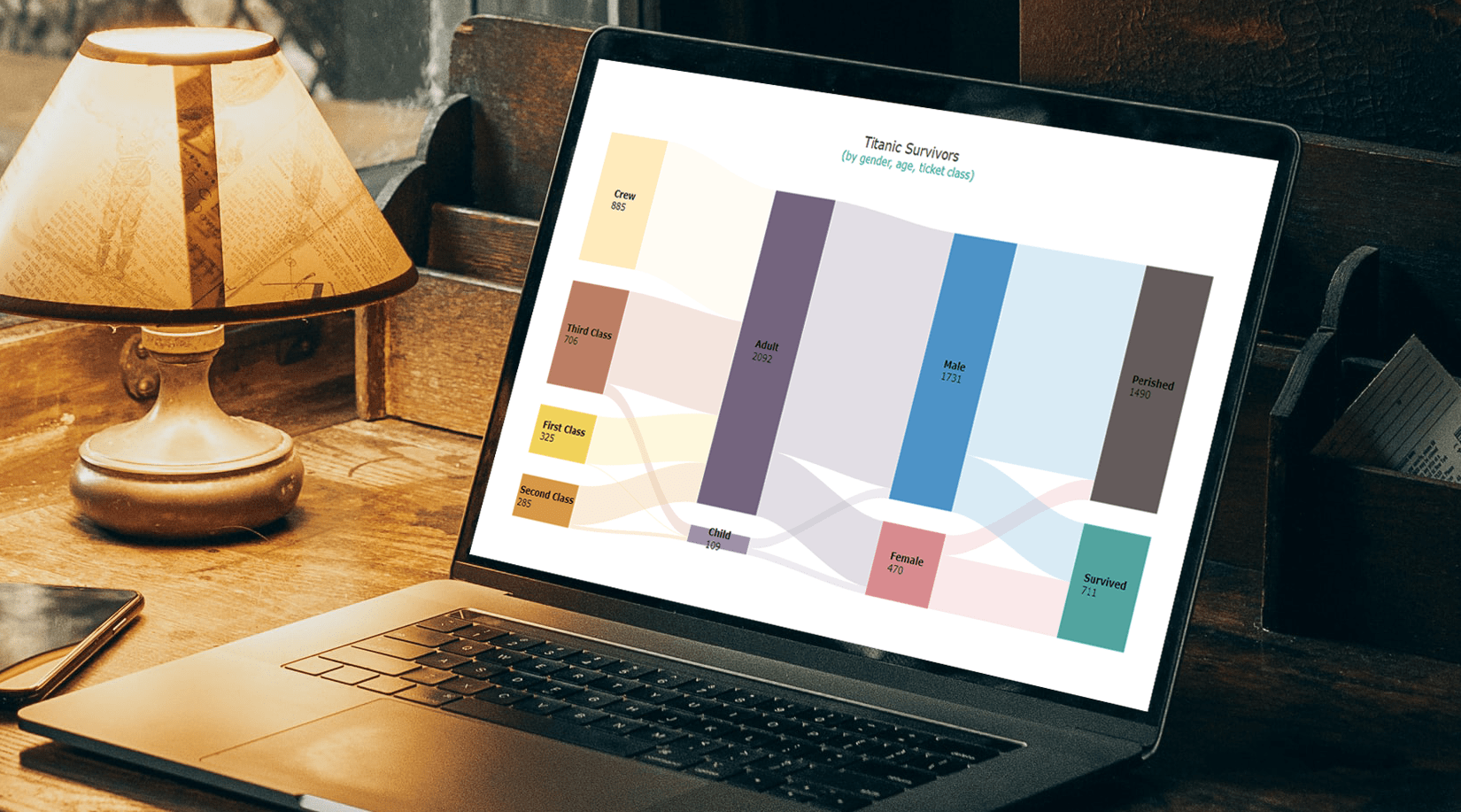 Would you like to learn how to quickly create a really cool chart called a Sankey diagram? You're in the right place! Together, we will build an elegant Sankey chart using JavaScript, and then you'll be able to produce such data visualizations by yourself with no hassle at all.
Depicting the flow of values from one set to another, Sankey diagrams are ideal when you need to graphically represent a many-to-many mapping between two domains or multiple paths through a number of stages. So, competence in making them will be a great addition to the skill set of anyone dealing with data visualization design and development.
110 years after it sank on April 15, 1912, the Titanic still holds us in its thrall, piquing people's imagination. Now, we will use the JS Sankey diagramming technique to look at its passengers and crew and find out who survived and perished based on gender, age, and ticket class. Follow along!