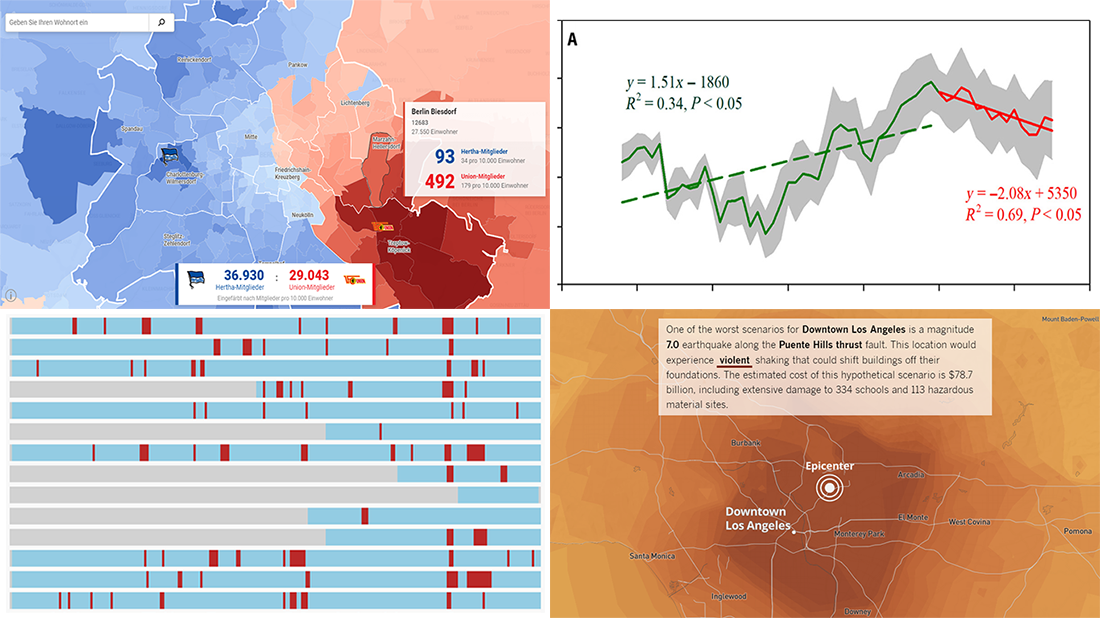 Continuing our DataViz Weekly series, we've put together a fresh selection of cool new charts and maps that are worth looking at and exploring. The visualizations we feature this time provide interesting insight into the following topics:
Economic recessions worldwide in 1960-2019 — Business Insider
Football divide in Berlin — Berliner Morgenpost
Earthquake scenarios for California landmarks — Los Angeles Times
Decline in the global vegetation growth — Science Advances
---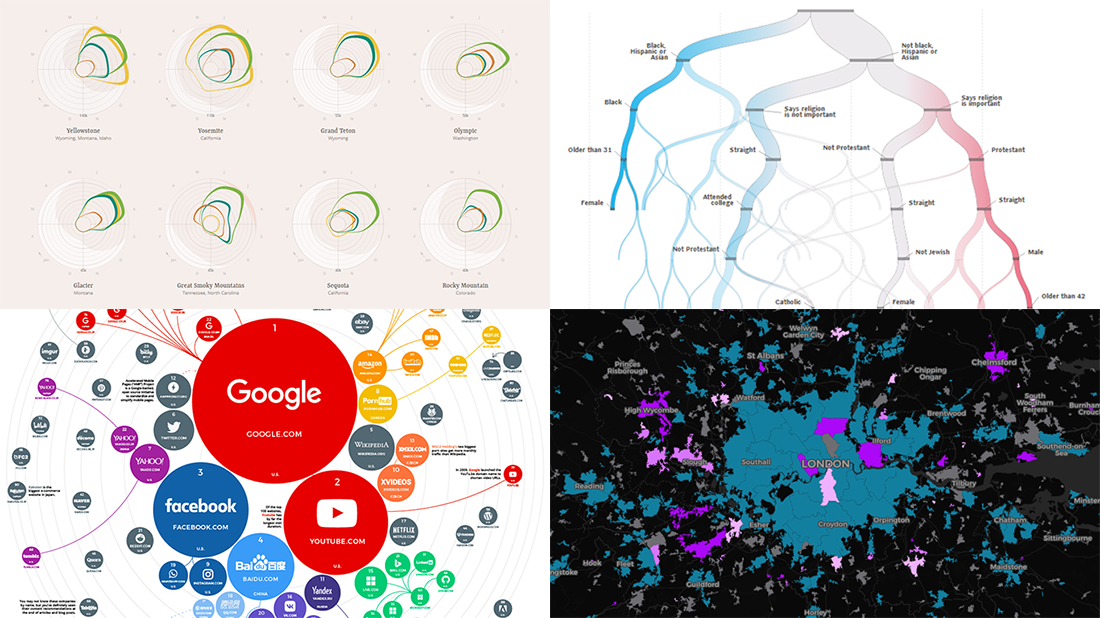 Check out some of the new exciting visual data projects that we've recently found around the web. Here's a quick list of what's featured today on DataViz Weekly:
Discovering the best time to visit a national park in the United States
Revealing drug crime trends in England and Wales
Analyzing demographics to predict a preferred political party
Ranking the top 100 websites
---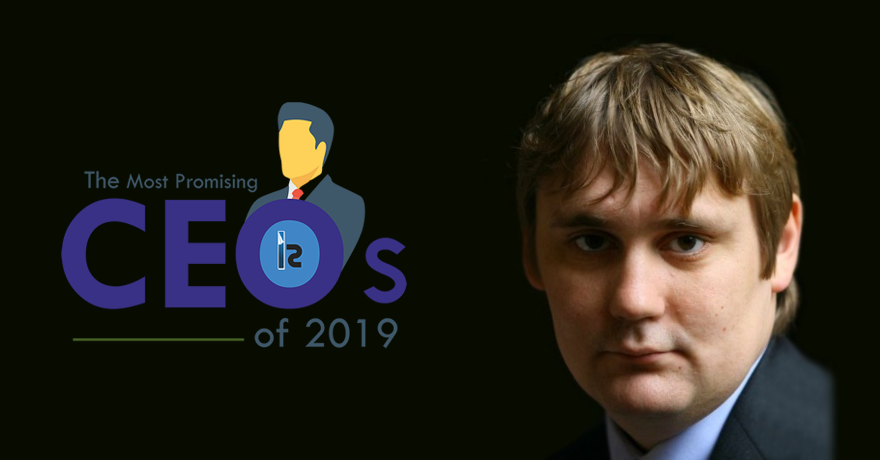 Insights Success magazine has named Anton Baranchuk, CEO and Co-founder of AnyChart, one of The Most Promising CEOs of 2019. Celebrating this exciting recognition, we are pleased to share with you a special article about him and our company. Published in the latest issue of Insights Success, the story is based on Anton's recent interview with the magazine. Take a read.
---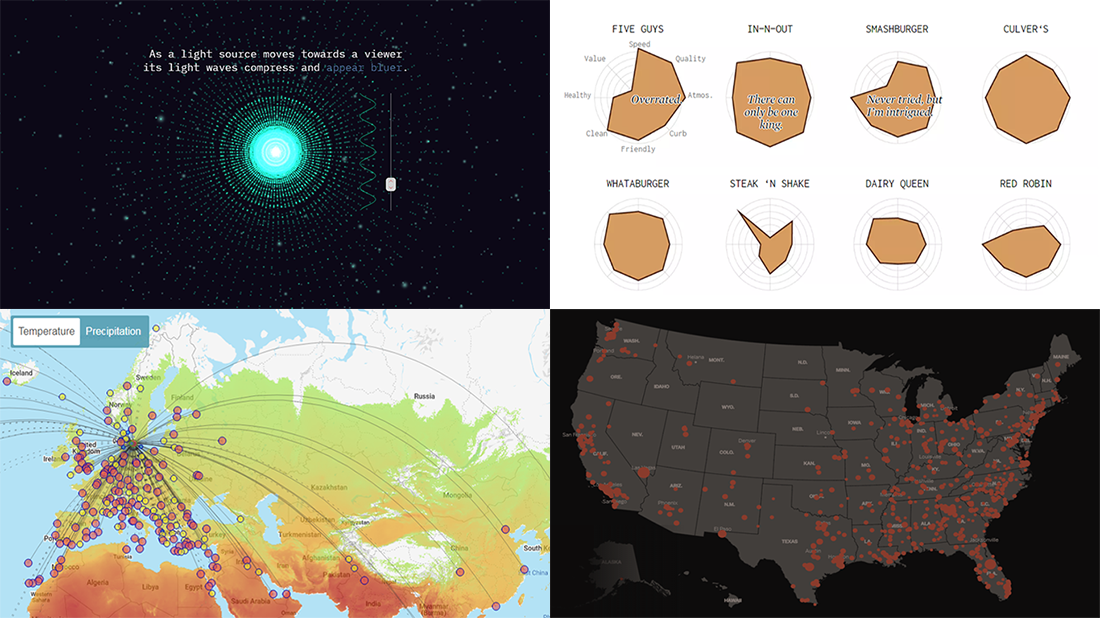 Greet a new post in the DataViz Weekly series, presenting new awesome, top data visualizations from various authors. Here's what projects we've chosen to feature this time:
Routitude, a smart map tool for travelers
Fast-food burger restaurant rankings
Mass shootings in the United States since Sandy Hook
Using light from the center of the galaxy as a measure
---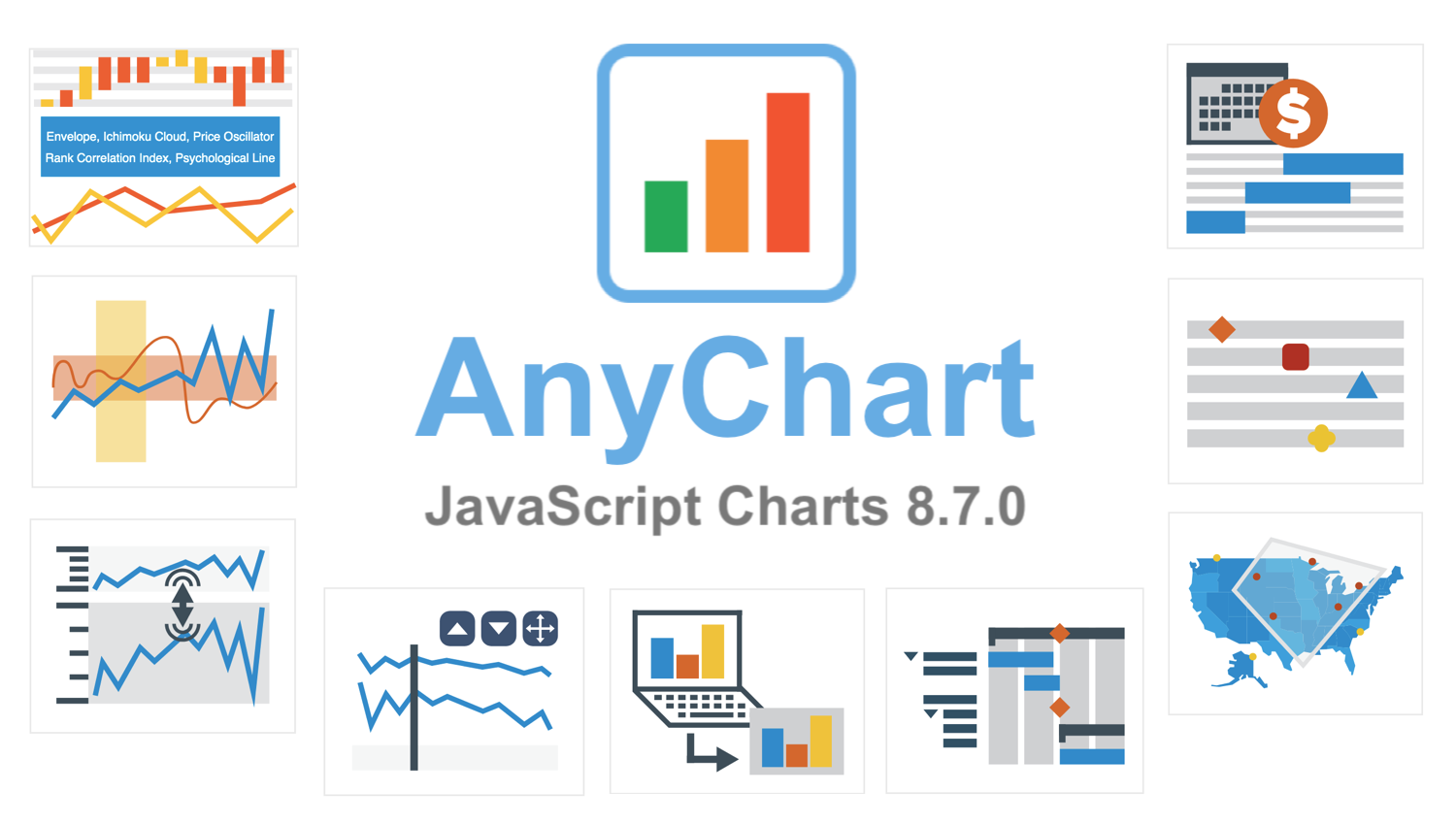 AnyChart 8.7.0 is out with a lot of new awesome data visualization features. Look what we've added to our JavaScript graph libraries in this major update.
»»» See What's New in AnyChart 8.7.0! «««
Categories: AnyChart charting component, AnyGantt, AnyMap, AnyStock, Big Data, Business Intelligence, Financial charts, Gantt Chart, HTML5, JavaScript, News, Stock charts
---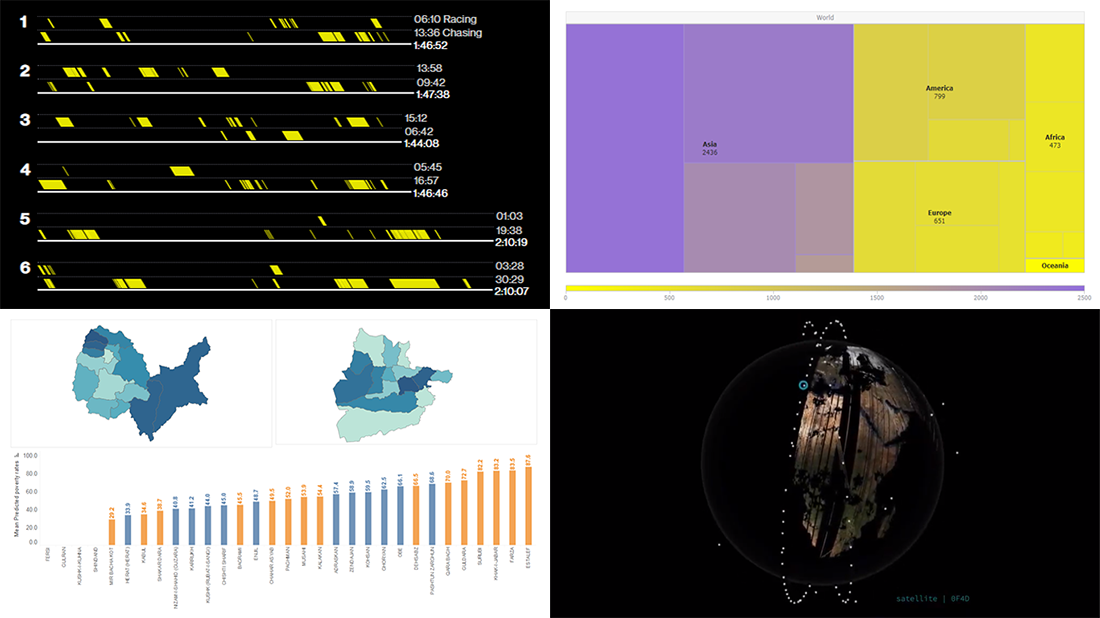 Enjoy our new selection of cool visual statistics projects that have been recently created around the web. These are worth seeing and we are glad to feature them on DataViz Weekly:
All eight Fast & Furious movies in data
Worldwide internet users statistics by region
Economic and other indicators across 401 districts of Afghanistan
Satellites imaging our Earth every day
---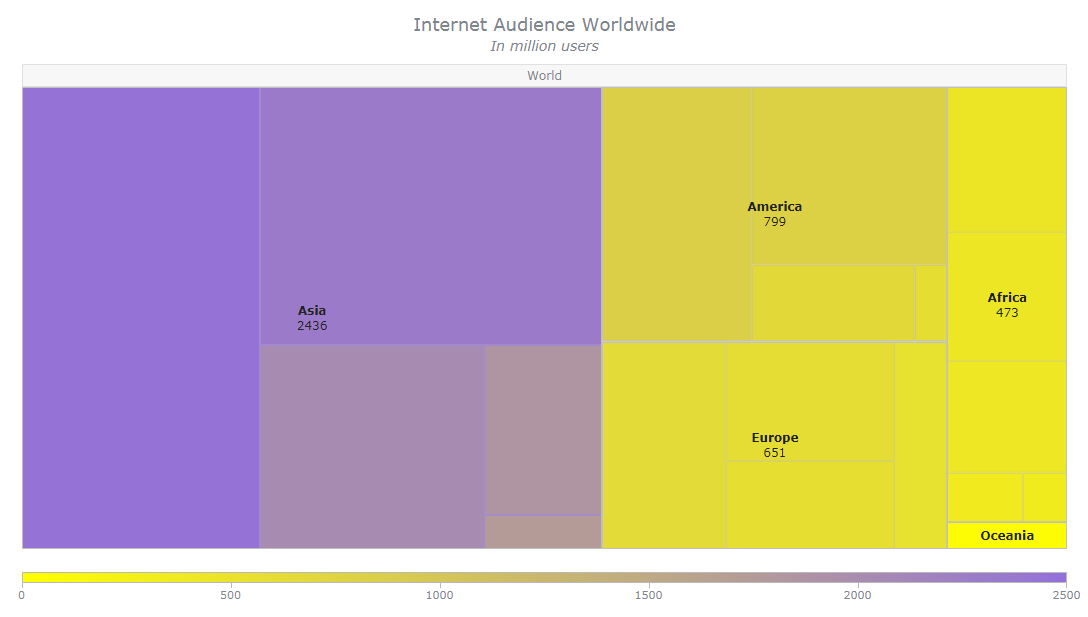 Treemap is a popular chart type for hierarchical data visualization. I'll show you how to create a cool interactive treemap chart using JavaScript in four simple steps right now. Join me on this quick tutorial for front-end web developers and data viz enthusiasts to understand the core principles of the process. Basically, I am sure everyone at least a little familiar with coding in HTML5 will love the presented, easy way to make beautiful JavaScript treemap charts that are perfectly suitable to be embedded into any web page or app.
In honor of World Wide Web Day celebrated today, August 1, I will develop a JS treemap visualizing data about the number of worldwide internet users as of January 2019, by region, available on Statista.
---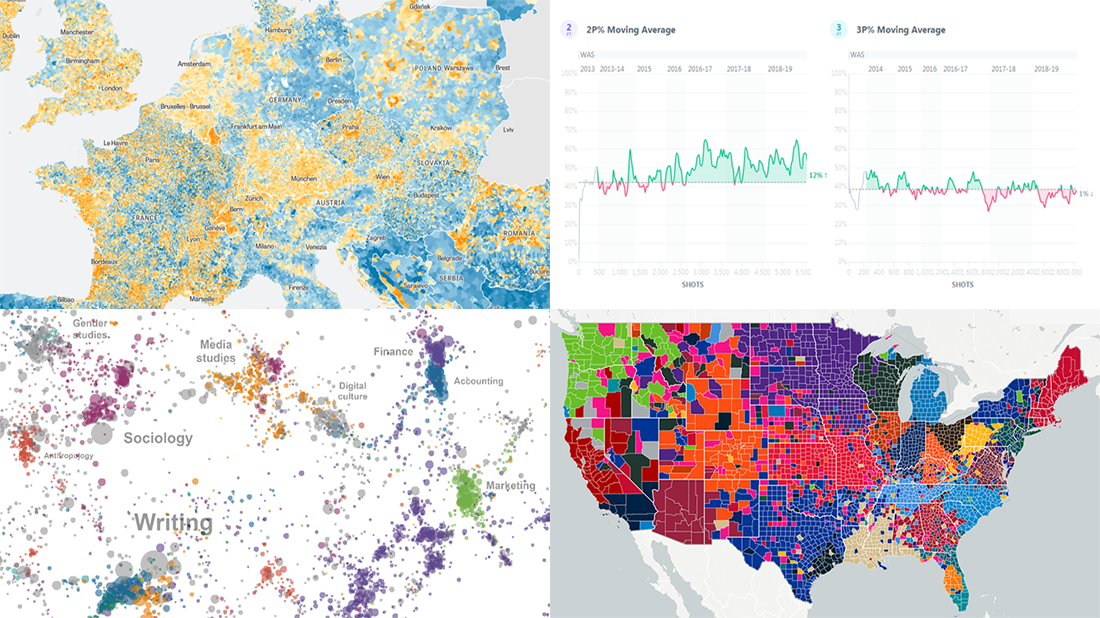 It's Friday, and we have a pleasure to show you another four new awesome data visualizations we've been delighted to check out these days. Look what's presented on DataViz Weekly this time:
NBA players' shot improvement
Population trends in Europe
The most-assigned texts from college syllabi worldwide
The most popular NFL teams and players in every county of the United States
---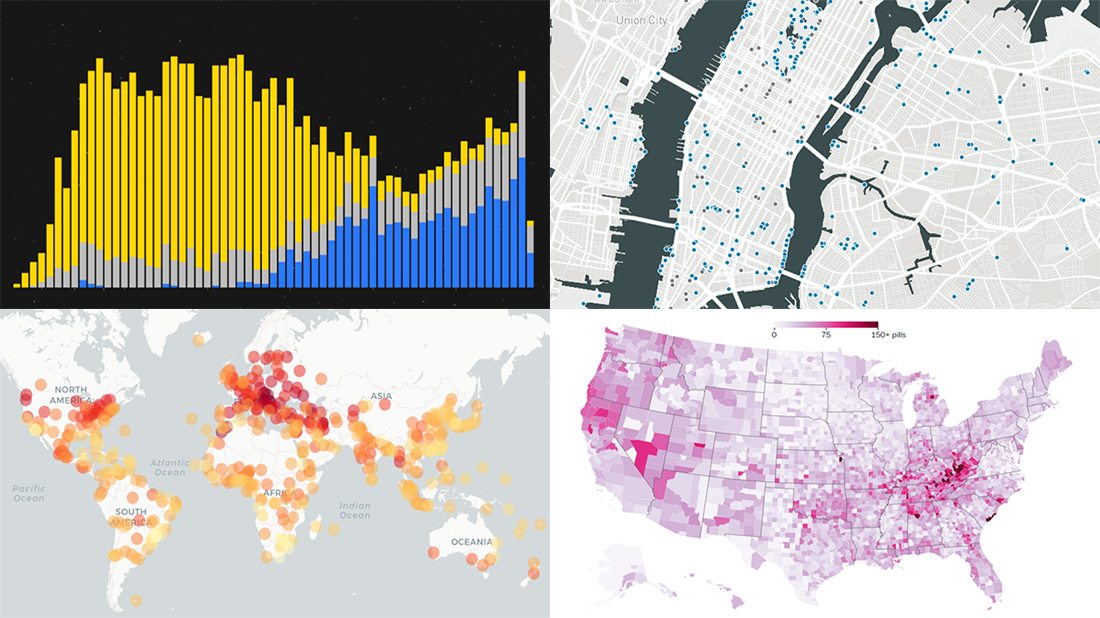 Enjoy another selection of new cool data visualization projects as great examples of visual analytics in action. Here's what questions the charts featured today on DataViz Weekly show answers to:
What city's current climate will your city's climate resemble in 2050? — Crowther Lab
How legal pain pills were distributed across the United States in 2006-2012? — The Washington Post
Where is the nearest water fountain? — Matthew Moy de Vitry
How space travel has developed since Sputnik in 1957? — Reuters
---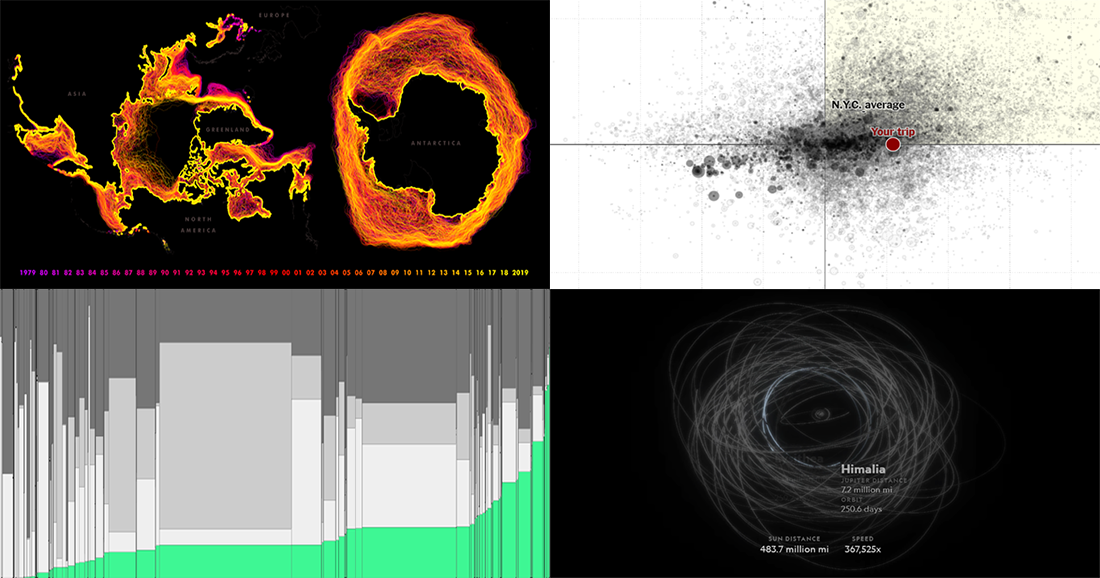 Many excellent visualizations have appeared this week around the web. Now it's time to choose four and briefly introduce them to you — that's what we've been doing for years within the framework of the special DataViz Weekly feature on our blog.
Alright. We invite you to take a look at the following new cool projects as another set of great data visualization examples, for your inspiration and fun:
Variability in the New York subway commutes — The Upshot
Moons in our solar system — National Geographic
Energy consumption worldwide since 1980 — Bloomberg
Sea ice extents since 1979 — ArcGIS Blog
---