June 30th, 2021 by AnyChart Team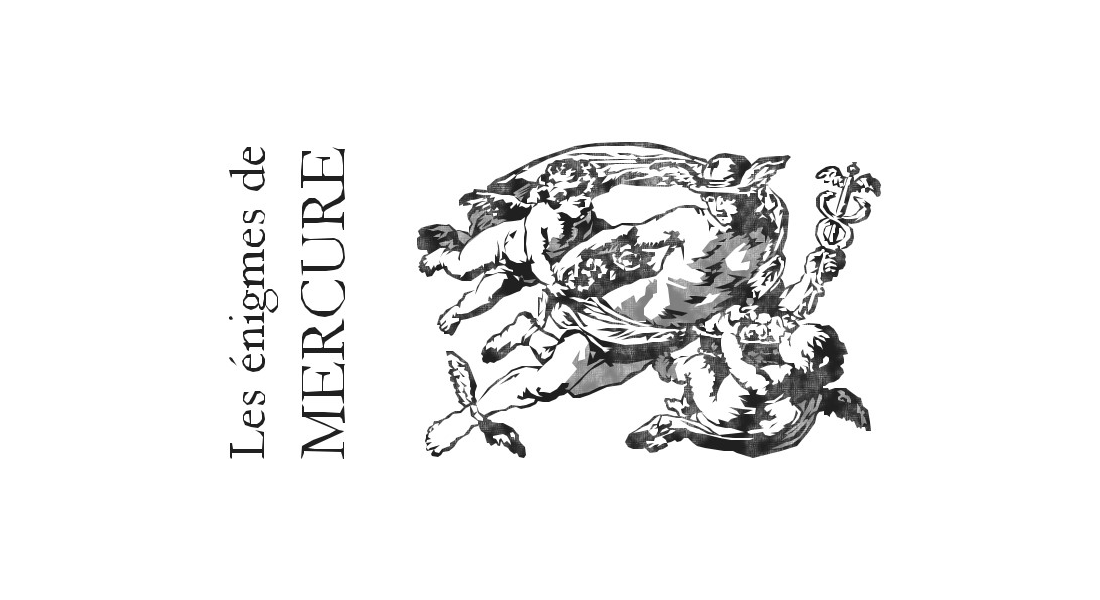 As global leaders in data visualization solutions, we feel it is part of our mission to support educational and research projects by granting their authors a free license to use our products. Les Énigmes de Mercure (The Riddles of Mercury) by Timothée Léchot from the University of Neuchâtel (UniNE) is one such initiative we are proud to back on non-commercial terms.
Recently, we had a quick talk with Timothée and asked him a few questions to learn more about his project and experience visualizing data with the AnyChart JS charting library. Read our quick interview below. (Stack: PHP/MySQL.)
---
June 25th, 2021 by AnyChart Team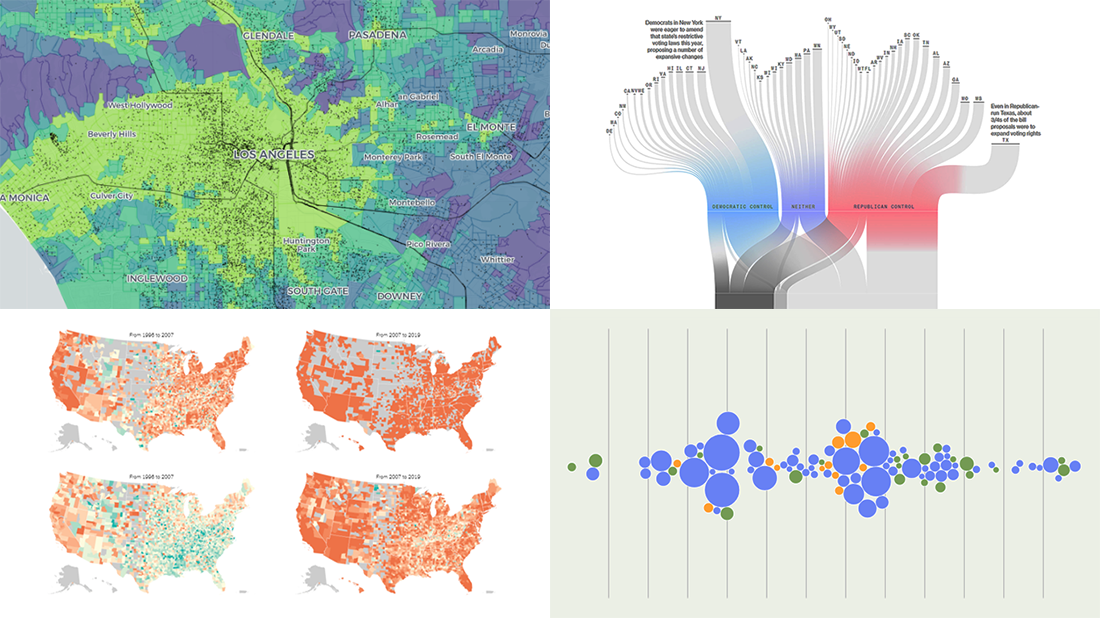 Join us to check out the most awesome data visualizations of all we have come across this week! To begin with, here is a full list of the projects featured today in DataViz Weekly:
Proposed and passed voting bills across the U.S. in 2021 — Bloomberg
Change in birth rates among American women — NYT
Billing practices at the top 100 U.S. hospitals — Axios
Transit equity in major U.S. cities — TransitCenter
---
June 18th, 2021 by AnyChart Team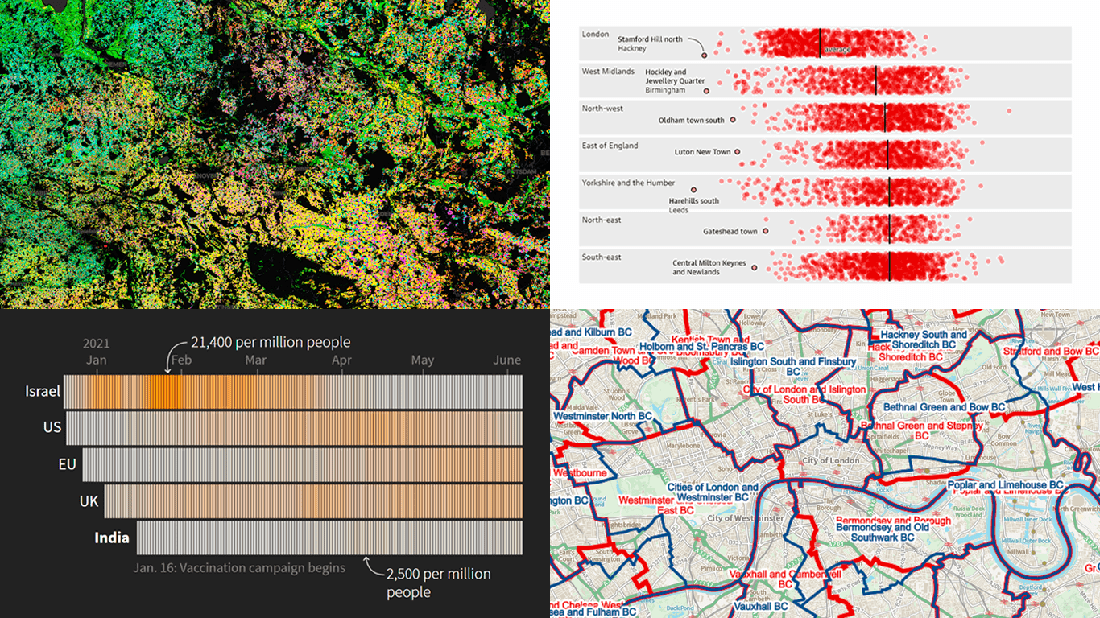 Hardly a day goes by without some cool new charts and maps being built and published, helping to make sense of various data. Every Friday, we tell you about those that have gripped our attention the most during the past few days, within the framework of DataViz Weekly. Come see our new selection!
Proposed new parliamentary constituency boundaries for England — BCE
Reasons behind the delay of lockdown reopening in England — The Guardian
COVID-19 vaccination campaign in India — Reuters
Agricultural land use in Germany by crop type — Earth Observation Lab at HU Berlin, ThEO, and ZALF
---
June 17th, 2021 by Shachee Swadia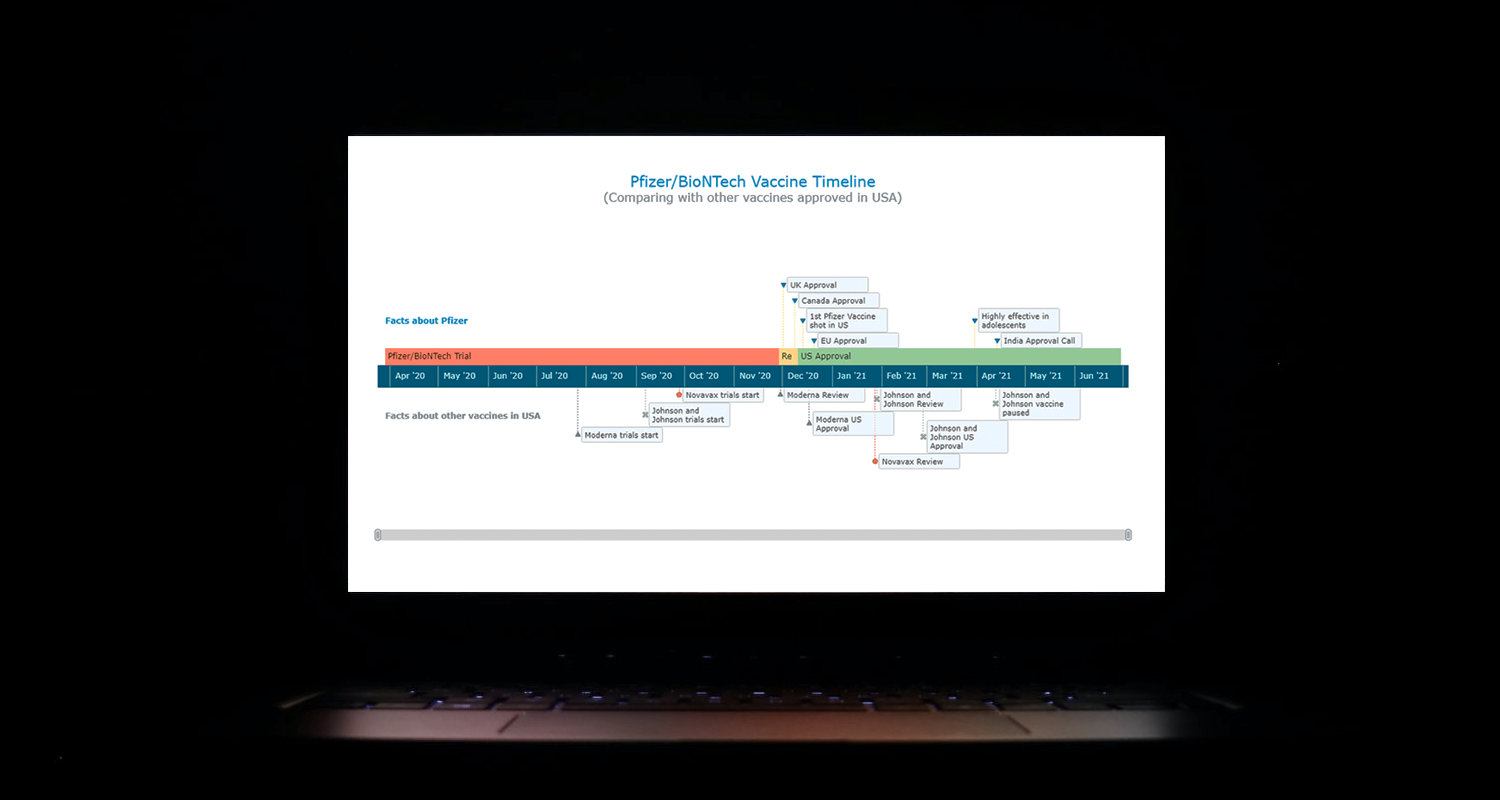 I think all of us have come across timelines somewhere or the other; as a means of conveying chronological information, the classic timeline is unmatched, both in the depth of information conveyed and the "cool" factor, when done with a deft creative touch. So, with that said, would you like to learn how to build a timeline chart using JavaScript that both looks great and is simple to create? (Of course, you do!) Follow along with me as I take you through the step-by-step breakdown for developing your own JS timeline with a practical example.
As the world continues to battle with COVID-19, the long-awaited good news is the development of vaccines across the globe. Here, I decided to build an interactive timeline that showcases the phases of Pfizer-BioNTech vaccine development in the United States. To add more contextual information, I also wanted to show approvals from other countries and some related facts, including the dates for the development of the 3 other vaccines approved for usage in the US.
Read the JS charting tutorial »
---
June 11th, 2021 by AnyChart Team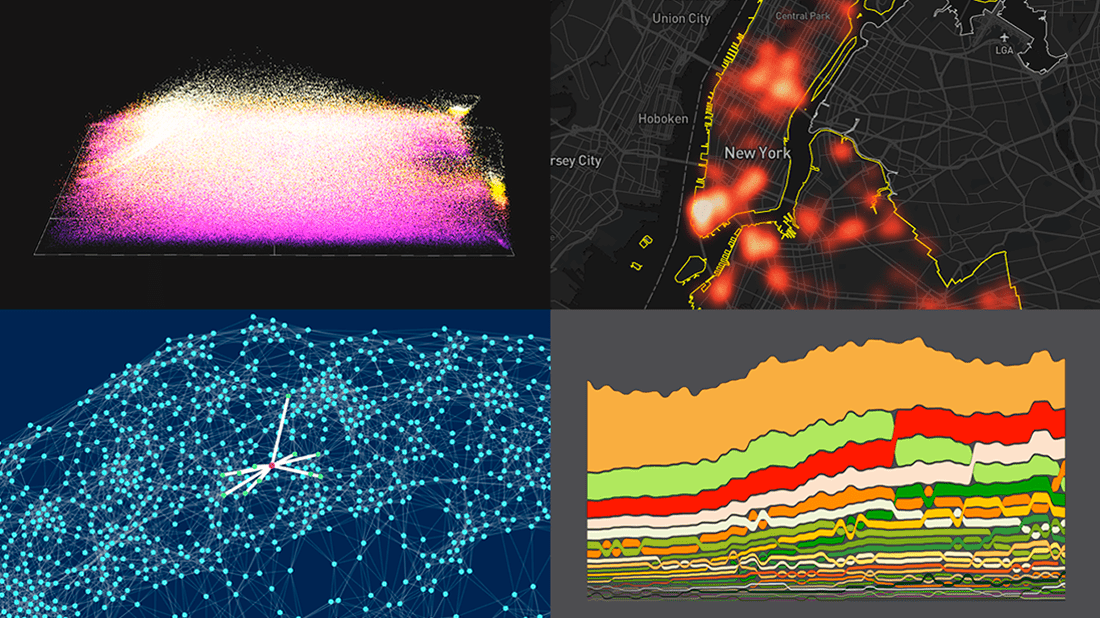 DataViz Weekly is here with a new dose of fascinating data graphics for visualization addicts! Check out some of the most interesting recent projects right away!
Changes in the American diet over the past 40 years — Nathan Yau
Surveillance cameras in New York City — Amnesty International
Cities with similar street networks — Andrei Kashcha
A million soccer passes visualized at once — Karim Douïeb
---
June 4th, 2021 by AnyChart Team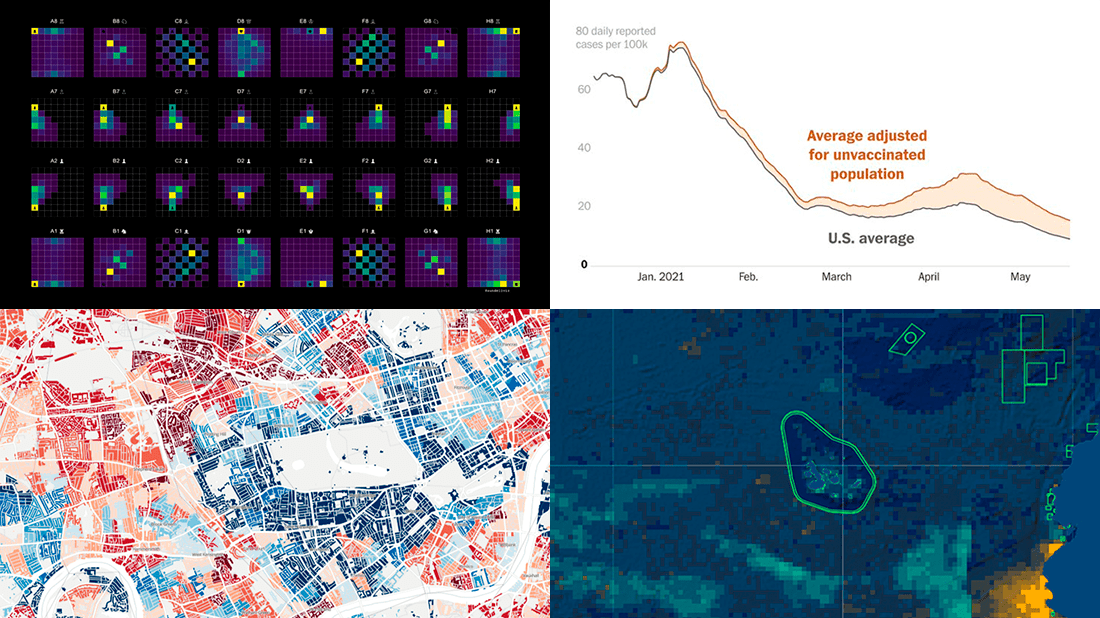 Each Friday, we pick the most compelling new data visualizations and show them in a quick overview. Take a look at our latest DataViz Weekly collection and feel the power of charts and maps!
COVID-19 rates for unvaccinated people in the U.S. — The Washington Post
Income deprivation within English local authorities — ONS
Where chess pieces are usually captured — Anders Sundell
Global Fishing Watch Marine Manager — Global Fishing Watch
---