AnyChart is a flexible JavaScript (HTML5) based solution that allows you to create interactive and great looking charts. It is a cross-browser and cross-platform charting solution intended for everybody who deals with creation of dashboard, reporting, analytics, statistical, financial or any other data visualization solutions. AnyChart works everywhere -PCs, Macs, iPhones, iPads, Android devices and helps businesses transform operational data into actionable information.
Kevin William David interviewed Anton Baranchuk, CEO at Anychart to know more.
Categories: AnyChart charting component, AnyGantt, AnyMap, AnyStock, Business Intelligence, Flash platform, GraphicsJS, HTML5, JavaScript, Oracle Apex, Success stories
---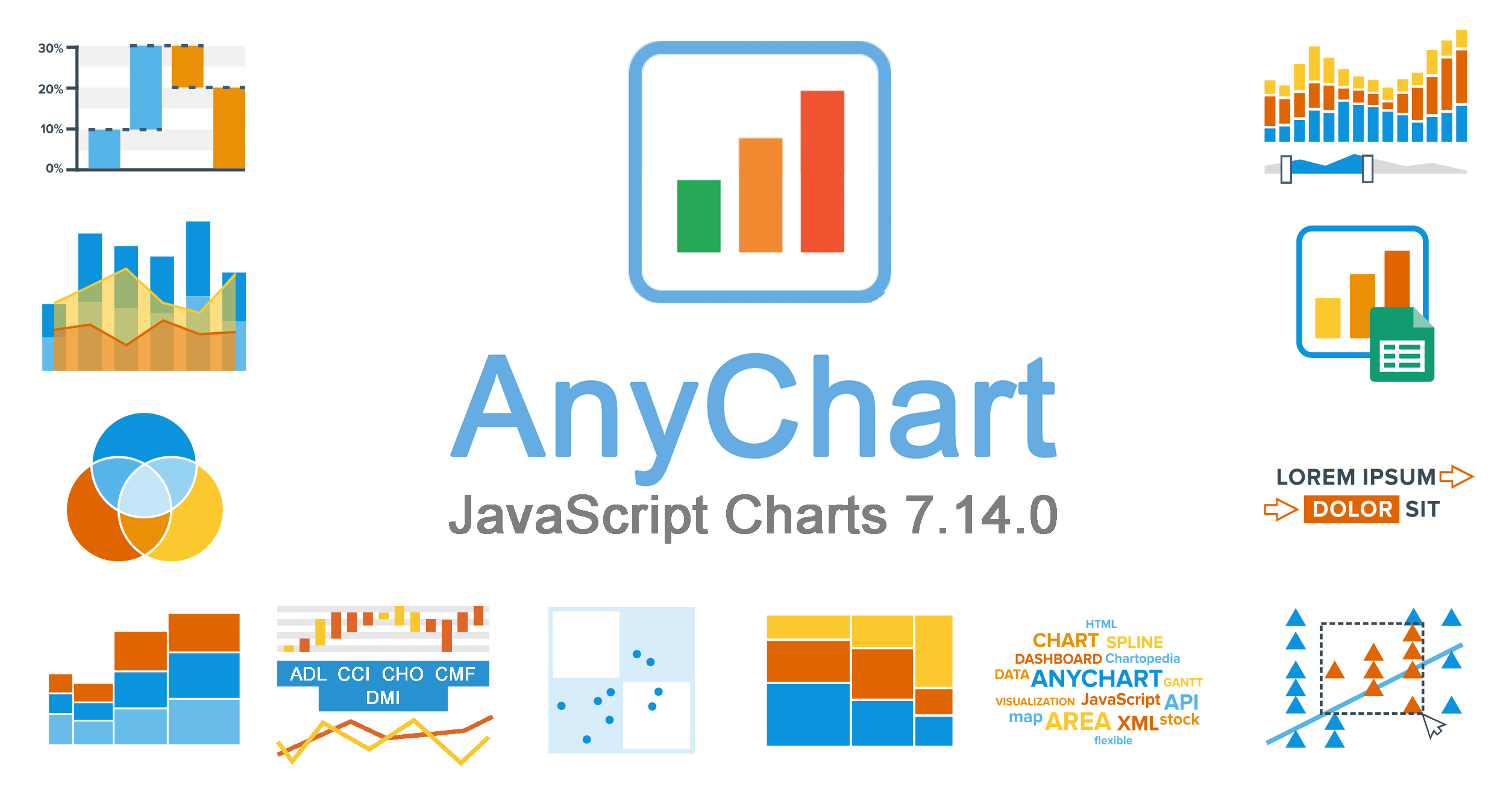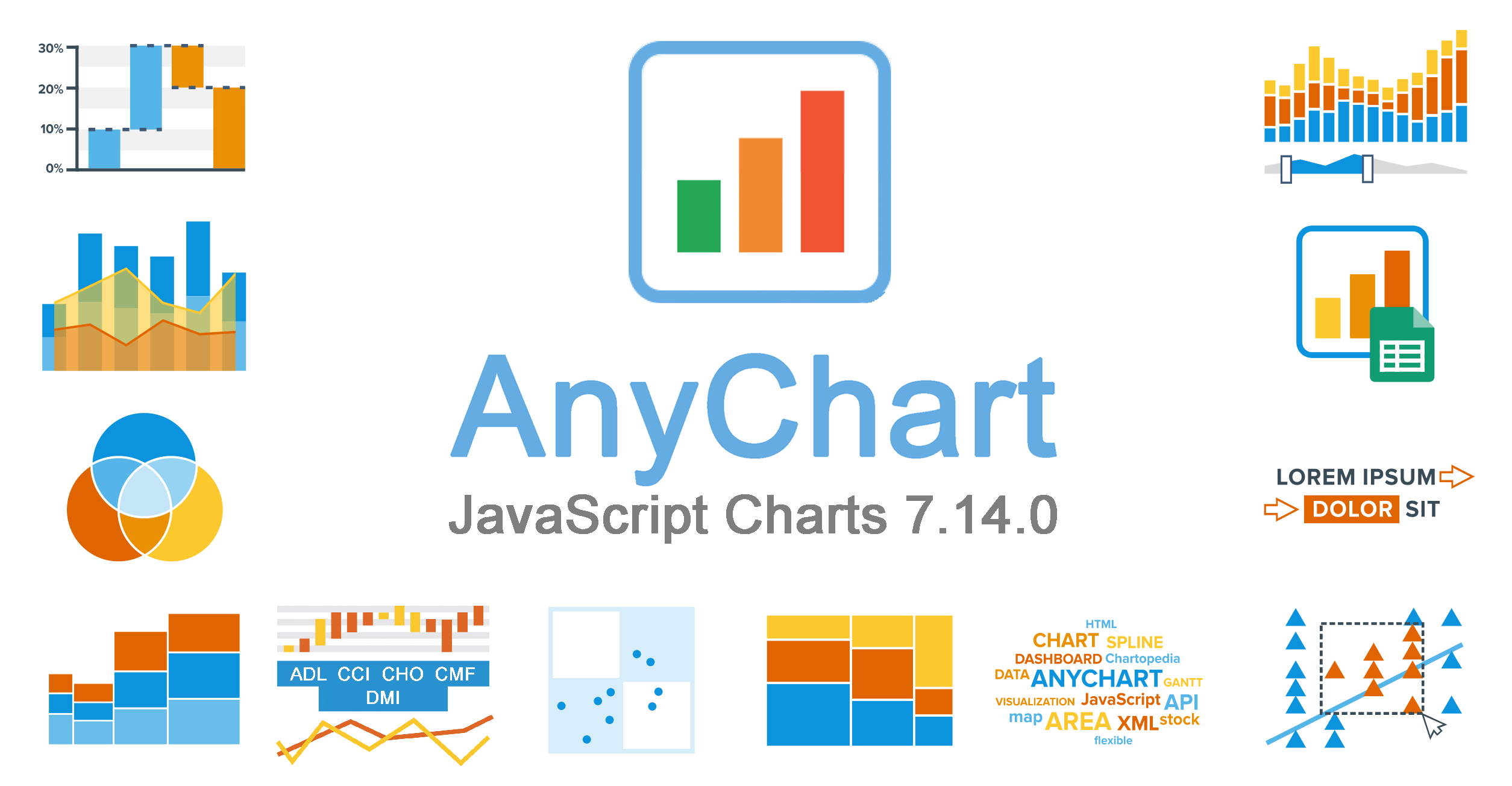 Here are the spring May flowers we promised. After the hard work put in over the past months, we're happy to announce that the 7.14.0 release of our JavaScript charting libraries AnyChart, AnyStock, AnyMap, and AnyGantt is out and ready to download! It brings you new cool features and important improvements that will make your data visualization life even better.
Now, we invite you to discover all the new JavaScript/HTML5 charting capabilities that the 7.14.0 version of AnyChart's data visualization software product family has to offer to you. Here's a quick overview…
Categories: AnyChart charting component, AnyGantt, AnyMap, AnyStock, Business Intelligence, Dashboards, Financial charts, Gantt Chart, HTML5, JavaScript, News, Stock charts
---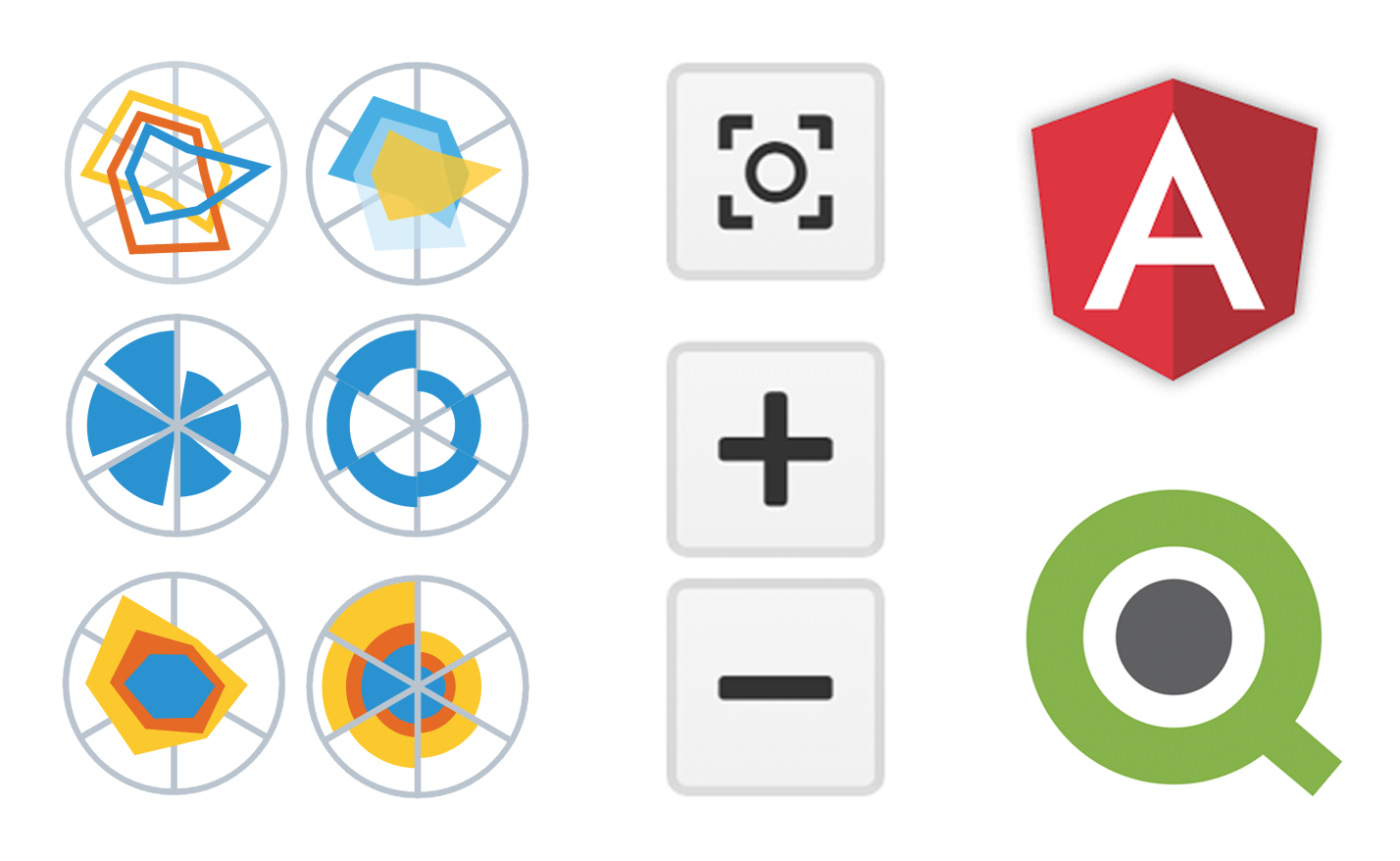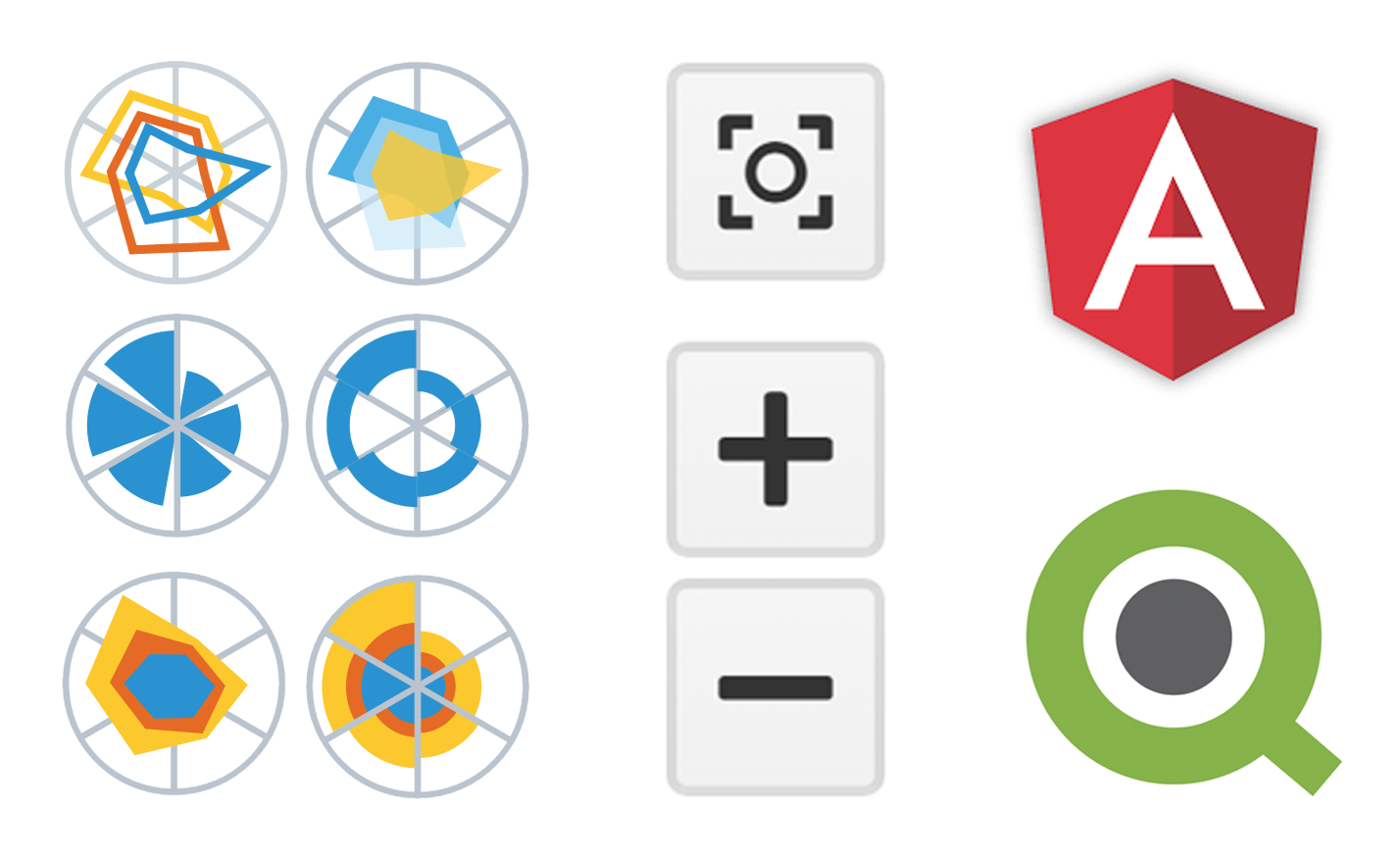 "Sweet April showers do spring May flowers," once wrote 16th-century English poet Thomas Tusser. Well, our customers already know that AnyChart's April brings flowers, too! Last year we launched the great 7.10.0 version of the AnyChart JavaScript charts library and, basically, of our whole data visualization product family. Now, in the year of 2017, April brings you another great update.
So, please all greet the 7.13.1 release of AnyChart, AnyMap, AnyStock, and AnyGantt – our cute first spring flowers grown especially for you!
---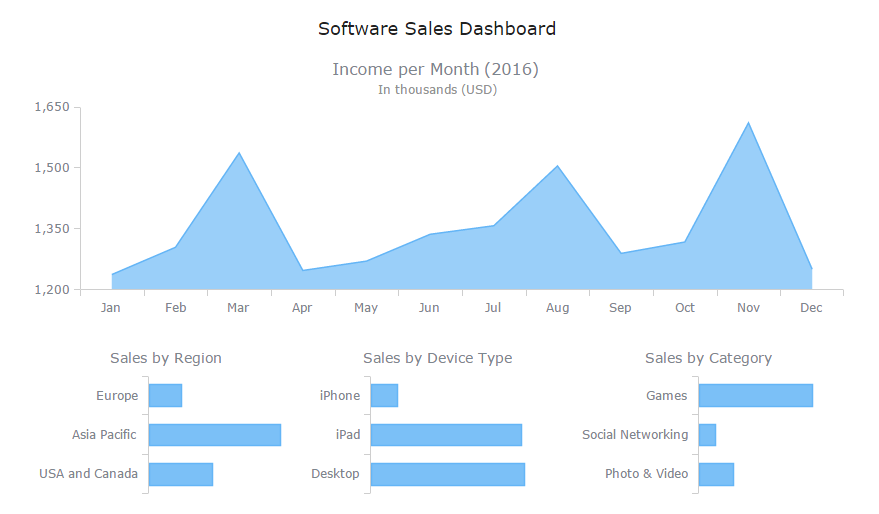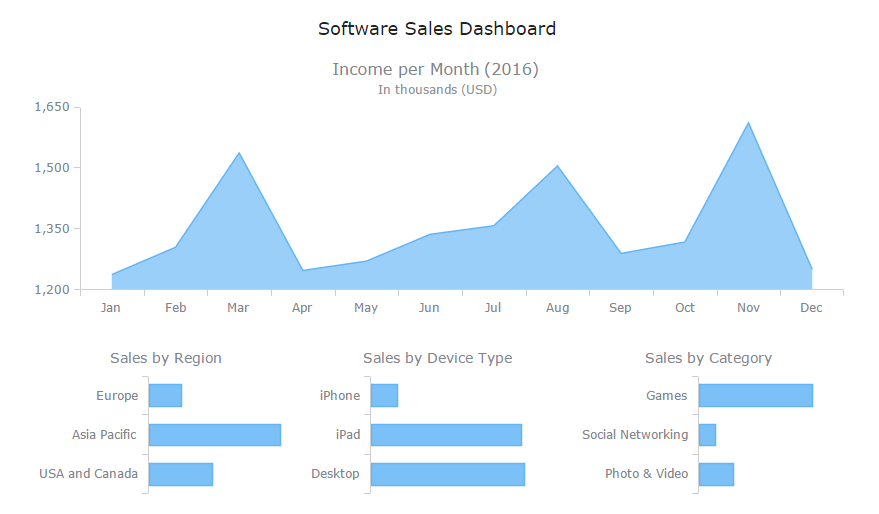 Charts are one of the best ways to display your data in a way that's meaningful to readers, but if you don't have great chart captions, your readers may interpret that meaningful information incorrectly.
Readers' attention spans are waning by the second. In fact, humans now have a shorter attention span than goldfish (yes that cute, little fish you won from the carnival can pay attention better than the average person). This means that most people are scanning through your work. Without a clear, concise chart caption, your chances of getting your message across are slim.
Fear not! Here are some tips to help you come up with excellent chart captions, titles for graphs and dashboards.
---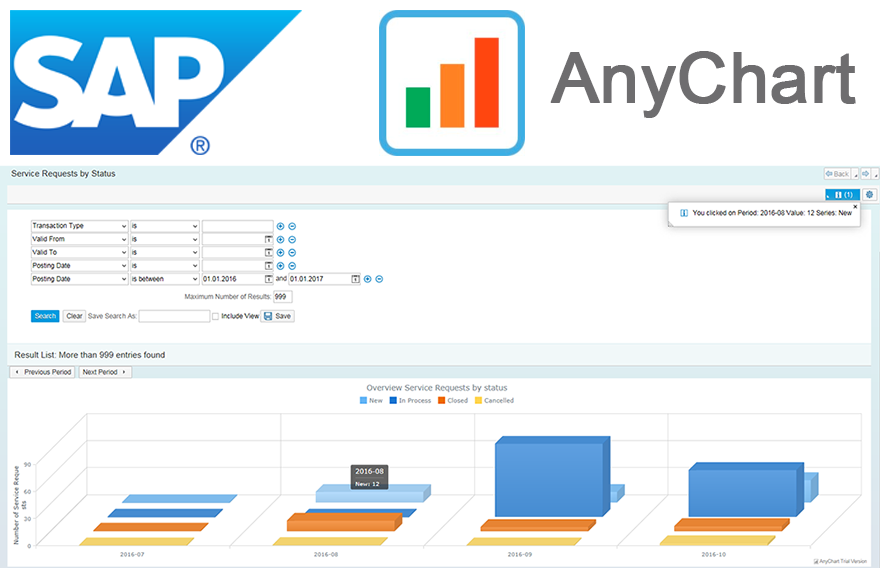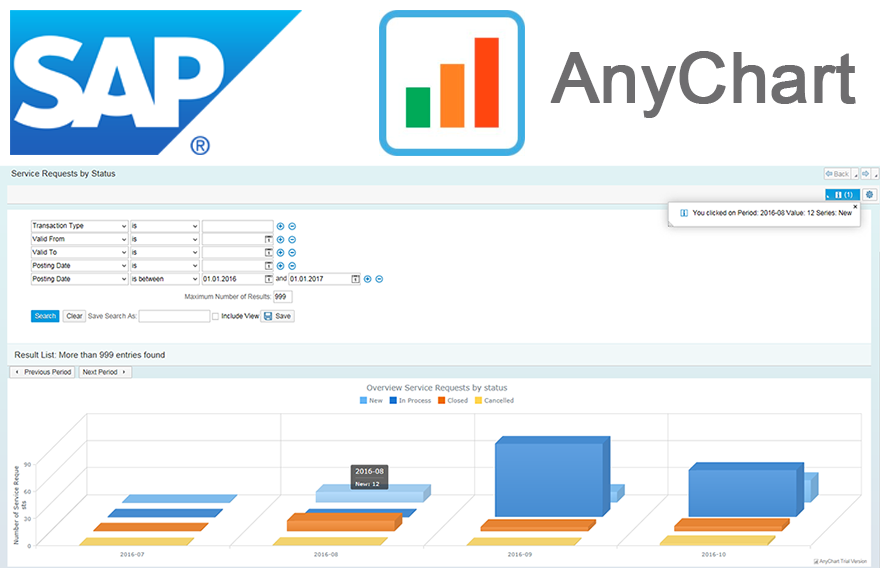 We as 'mere' humans are not very good at processing raw statistical data visually when it's delivered to us in an unrefined form. We are, however, very good in detecting complex patterns when data is presented to us in a graph or a chart. It is therefore no wonder that as a developer you often get the requirement to represent data in a more comprehensible form. When you want to visualize data in the SAP Web UI in a more graphical way the standard possibilities available to you are rather limited. Luckily there are ways to overcome these limitations. When you combine SAP with the graphical power of AnyChart JS Charts a whole range of new possibilities will become available to you.
In this blog I will describe how you can integrate AnyChart in the SAP Web UI with relative ease, how you can feed AnyChart objects with SAP data using both a 'pull' and a 'push' mechanism and how you can respond in the SAP backend to the events triggered from user interaction with an AnyChart object.
---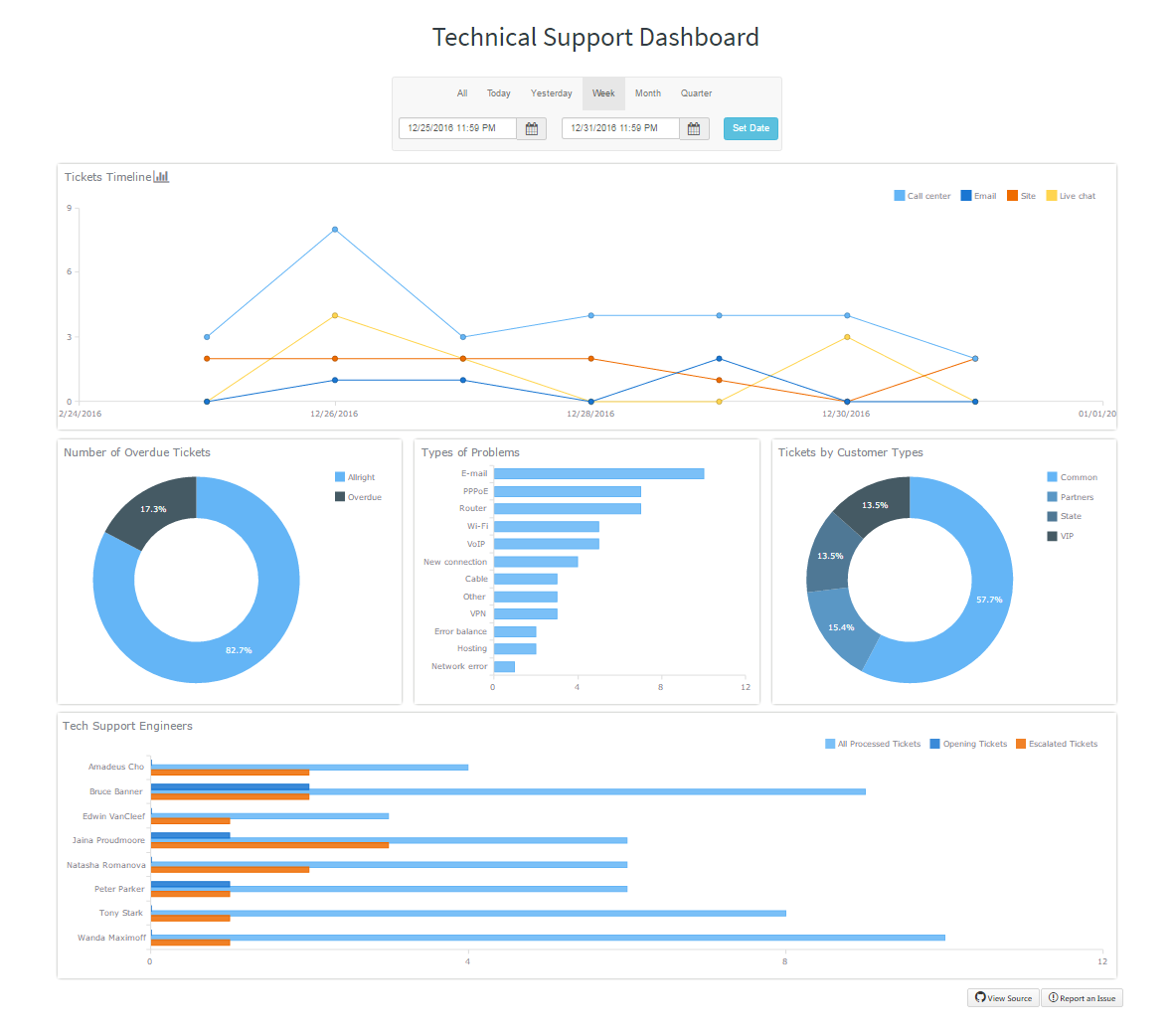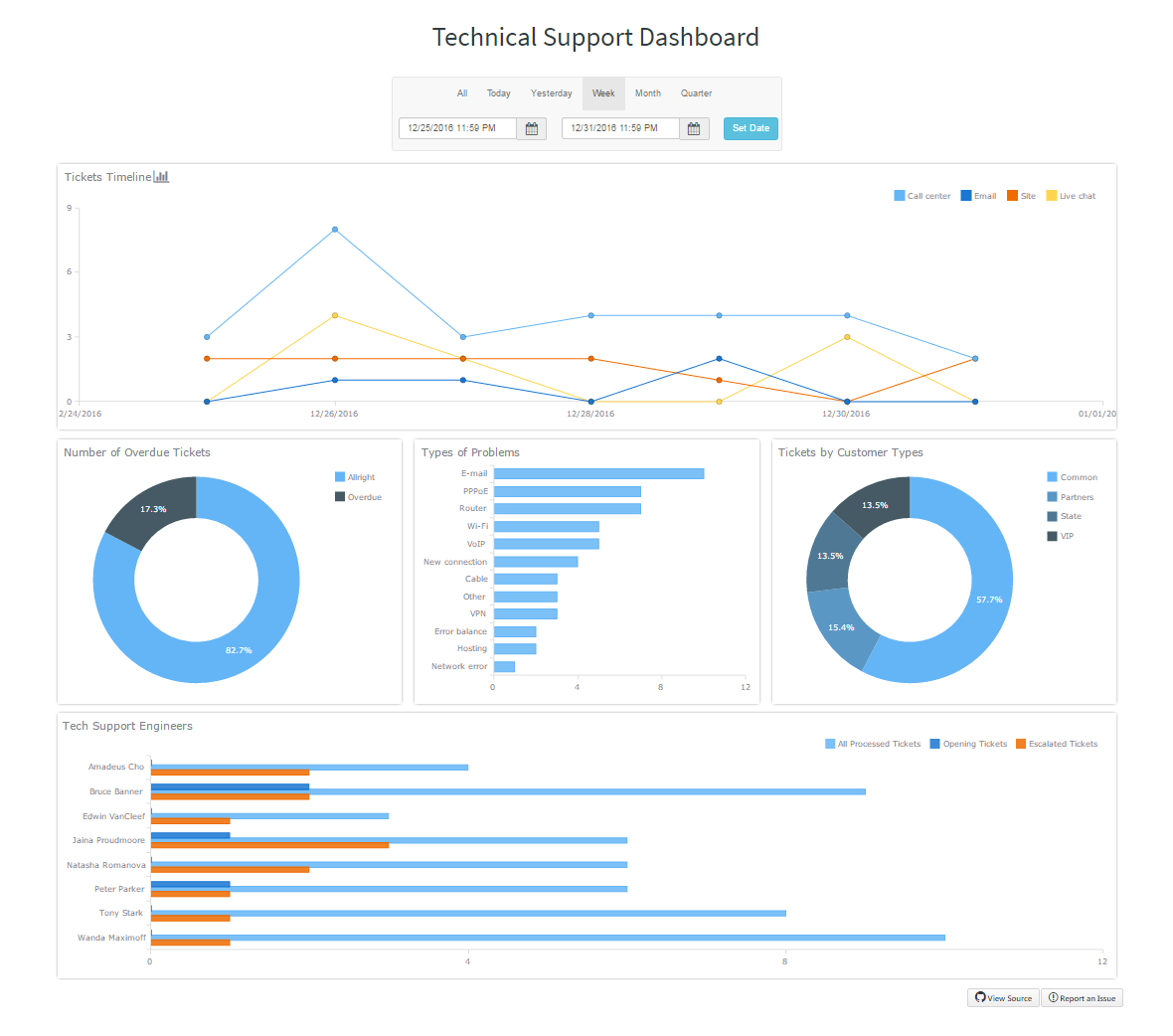 Technical Support Dashboard is a great tool to keep track of all the support and related activities in your company. It can be very helpful in both monitoring your support team's performance and revealing issue patterns in customer requests for further use by product strategy and development officers. And when you already have data, all you need is to decide how to visualize it, preferably quickly, easily, and fully compatibly with your own corporate software.
Now that the Web has completely adhered to the HTML5 standard, JavaScript charting libraries are the best type of solution for interactive data visualization. They can deliver all necessary dashboarding features and make the whole process of creating a dashboard for your web app pretty straightforward. Of course, you should just choose a right JavaScript charting library first that will entirely comply with your specific data visualization objectives.
But let's get back to the very gist. Today we are glad to present the Technical Support Dashboard created with the JavaScript charting library of AnyChart. It is our new sample, available under the Apache 2.0 license, and you can feel free to make good use of it in your own business intelligence solutions. In particular, such a dashboard will help you fully control the support and make right data-driven decisions based on your data.
Now let's take a closer look at this cool (and helpful) interactive JavaScript (HTML5) dashboard.
---
Creating good data visualization is a huge investment of your time, but it's also one of the most important things if you want to build a competitive, serious application. The best way to get consumers to see and feel your data is through pristine visualization, but choosing the best JavaScript charting library isn't cut and dry. There are so many factors to consider when you're thinking about JS charting.
Don't fret! We've outlined some of the most important factors to consider when choosing a JS library. Here are 10 things you need to be thinking about right now.


---
Reliability has always been our main priority at AnyChart JS Charts. And you definitely know you can trust us, with our JavaScript charting libraries' public roadmaps, consistent releases, and highly experienced Quality Assurance team. Today we are glad to tell you about another major step that we have just taken in this regard:
AnyChart is now open!
Basically, it means we fully opened the following:
– Source code of our JavaScript charting libraries – it is now available for review and download on GitHub.
– Issue tracker – so you can help us further improve our products, if you can/want.
– Build scripts – to let you compile custom binaries with the chart types you need.
– List of branches – to demonstrate our development cycle and prove you can trust us.
However, that's not all! In addition to becoming open, we introduced multiple important improvements and new features with the new major release. Let's see now what else was added to the 7.13.0 versions of our JavaScript charting libraries – AnyChart (JS charts), AnyStock (timeline data based JS charts), AnyMap (JS maps), and AnyGantt (JS charts for project/resource management).
JavaScript Charting 7.13.0: New Features in AnyChart, AnyStock, AnyMap, AnyGantt
Plugins
To make using our JavaScript charting libraries with the most popular JavaScript frameworks as easy as possible, we created special plugins for AngularJS, Ember.js, jQuery, Meteor, Node.js, and React. Save your time and effort by using these plugins when utilizing one of these frameworks.
Social Network Sharing
Now any JS (HTML5) chart powered by our JavaScript charting libraries can be easily shared on social networks Facebook, LinkedIn, Pinterest, and Twitter. We included this function in the context menu, so this can be quickly done from there. Properties specific to a particular social network can be set in the exports namespace.
Vertical Charts
Most of the series in our AnyChart and AnyStock Javascript charting libraries are now also available in the vertical orientation. Whenever that is what you're looking for, you are welcome to use the isVertical() method. To make the process of building the most popular vertical chart types even more straightforward, we added special constructors, verticalArea() and verticalLine(). Look at vertical charts in our Gallery.
Pareto Chart
The Pareto chart, named after prominent economist and sociologist Vilfredo Pareto, is currently one of the most popular chart types in the field of management. And we simply could not make you get along without it anymore. So, let's all welcome the Pareto chart type! Starting from the 7.13.0 version, AnyChart offers it out of the box. Now you can easily create a Pareto chart by using the anychart.pareto() constructor.
Step, Stick, Jump Line Charts
Please also meet these major new arrivals to the list of chart types supported in AnyChart and AnyStock. We introduced Backward and Forward modifications of the Step chart as well as the Jump Line and Stick. The Step Line Forward and Step Line Backward charts are now available with the help of the stepDirection() method. To add a Jump Line chart or create a Stick chart, use the jumpLine() and stick() methods.
Custom Series Drawing
Imagination is freedom. You definitely need to easily visualize your data exactly the way you see it. And we keep on doing our best to deliver you the ultimate customization features. Now we added the new rendering() method to AnyChart and AnyStock so you could put any creative idea into action and build any custom chart. Custom drawing examples: Frog Chart, Cherry Chart, and Column Chart with Rounded Edges.
Legend Customization
We added new options to work with the legend in AnyChart, AnyMap and AnyStock. First, the itemsLayout() now lets you improve the legend's visual appearance, especially when multiple series are displayed. Second, the legend can now be placed inside a data plot (the positionMode() method) to facilitate a more efficient use of space on a chart. Third, the drag() method allows you to easily position the legend on your JS chart.
New Technical Indicators
To expand the range of stock JS (HTML5) charting opportunities available in AnyStock, we added more of technical indicators: Adaptive Moving Average (AMA); Modified Moving Average (MMA); Average True Range (ATR); KDJ; Bollinger Bands (BBands); Bollinger Bands %B (BBands %B); Bollinger Bands Width (BBands Width); Stochastic Oscillator (Fast / Slow / Full). Learn more of all the technical indicators in our Docs.
Individual Point Settings
Sometimes applying individual settings to a particular data point can be very useful. Although that might not be habitual for stock JS (HTML5) charts, we decided to provide you with this great customization opportunity in the AnyStock JavaScript charting library. Starting from the 7.13.0 release, you are allowed use the allowPointsSettings parameter in the anychart.stock() constructor to enable this option.
Resource Chart Interactivity
With the previous, 7.12.0 release of AnyGantt, we introduced the redesigned Resource chart. In the new, 7.13.0 version of this HTML5 / JS library, we are glad to present you several major new features added this time. First of all, now you can enable and adjust the Hover and Select interactivity settings in our new Resource charts.
Resource Chart Events
With the previous, 7.12.0 release of AnyGantt, we introduced the redesigned Resource chart. In the new, 7.13.0 version of this JavaScript charting library, we are glad to present you several major new features added this time.
First of all, now you can enable and adjust the Hover and Select interactivity settings in our new Resource charts.
Resource Chart Tooltips
Third, we have also added Tooltips to the new Resource chart with the current 7.13.0 release of AnyGantt. They will help you display additional information about each activity you are visualizing, in a convenient, greatly interactive way.
Connector Customization in Gantt Charts
Of course, we could not leave our Gantt charts without proper attention with regard to new features. This time we made tuning the visual appearance of the Live Editing mode in HTML5 Gantt charts more flexible by adding the new Connector Customization features. You are welcome to take a look at them in action in AnyGantt's Gallery.
We hope you like the 7.13.0 versions of our JavaScript charting libraries and enjoy the openness of AnyChart!
By the way, we have already scheduled the next major update on May 2017. Please see the roadmaps of AnyChart, AnyStock, AnyMap and AnyGantt in case you would like to find out what you will get with that release. All in all, 2017 is going to be no less fruitful in terms of new features in AnyChart JS Charts than the rich year of 2016!
Please contact our Support Team at any time when you have any questions or requests for new features. We'll be glad to be of help, as always!
AnyChart's version history: http://www.anychart.com/products/anychart/history/.
AnyStock's version history: http://www.anychart.com/products/anystock/history/.
AnyMap's version history: http://www.anychart.com/products/anymap/history/.
AnyGantt's version history: http://www.anychart.com/products/anygantt/history/.
Download our JavaScript charting libraries: http://www.anychart.com/download/.
Purchase a license (renovated Buy page): http://www.anychart.com/buy/.
---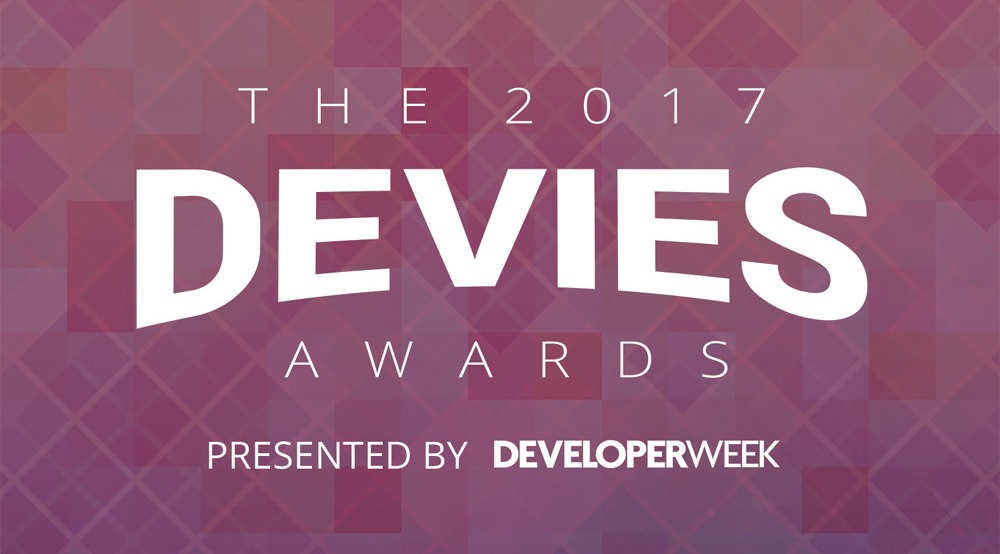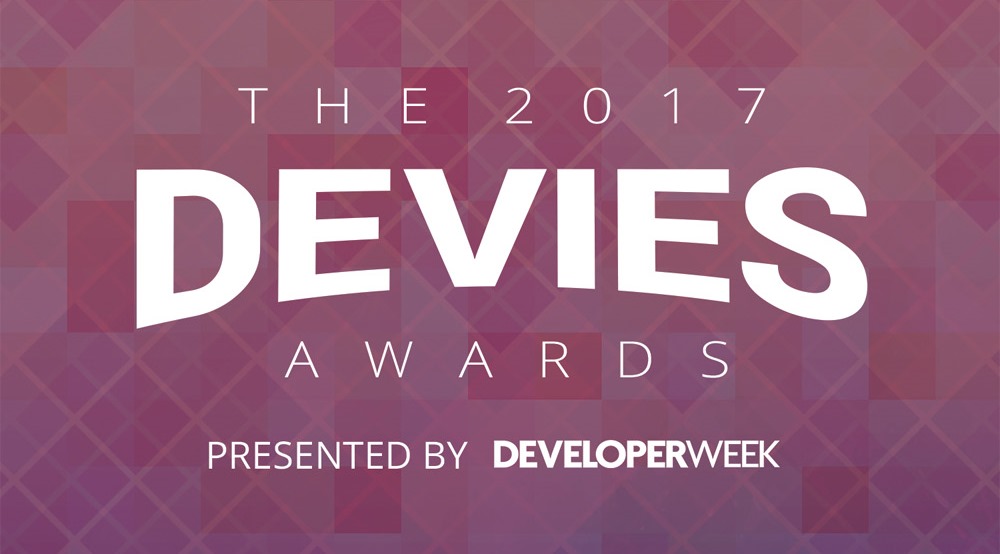 We are proud to tell you today that our company AnyChart has won the JavaScript Technologies category at the 2017 Devies Awards! The ceremony took place yesterday in San Francisco, CA, as part of DeveloperWeek, the world's largest developer conference and expo with 8,000 attendees. Our CEO Anton Baranchuk received the award on behalf of the AnyChart team.
The DeveloperWeek Advisory Board received hundreds of nominations and, of course, thoroughly studied how much we did last year. What excited the judges most was the public release of our JavaScript graphics library GraphicsJS. And they concluded that to be last year's most notable innovation in JavaScript technologies, exceptionally meaningful to the whole web development community.
The Devies Awards celebrate the most innovative companies in the field of developer technologies across 13 categories. Together with AnyChart, among this year's winners are industry giants Microsoft and IBM.
---
This year has been so busy and fruitful for AnyChart JS Charts that now our team is extremely tired and feels incredibly happy at the same time. In fact, we went all out to make our JavaScript (HTML5) based charting libraries AnyChart, AnyStock, AnyGantt, and AnyMap even much more feature-rich, flexible, user-friendly, and faster with only one purpose – to bring you an unprecedented data visualization experience.
Looking back, we are proud of how MUCH was done in 2016! And now, we invite you to join us in quickly reviewing this year's accomplishments that further strengthened AnyChart's global leadership in interactive data visualization.
Without more ado, here is the list of new product and feature arrivals as well as major improvements to our JS charts solutions – a great chance to make sure you did not miss any important innovation.


1. More Types of JS Charts.
---
JS graphs and diagrams
Treemap charts
Linear gauges – LED, tank, and thermometer
3D area charts
3D bar charts
3D column charts
Stock and financial JS charts
Candlestick charts
Spline charts
Step line charts
Area charts
Step area charts
Spline area charts
Marker charts
Range column charts
Range area charts
Range spline area charts
JS Gantt charts
PERT (Program Evaluation and Review Technique) charts
Resource charts (redesigned; beta)
JS maps
Dot (point) maps
Flow (connector) maps
Seat maps
2. More Features in JS Charts.
---
All JS charts
JS graphs and diagrams
Chart themes/palettes (demo)
Exclude/include data points
Context menu
Save data as XSLX and CSV
Save chart configuration as XML and JSON
String tokens
Chart statistics
Standalone chart elements
Tooltip settings improvement
Stock and financial JS charts
Drawing tools and annotations (demo)
Technical indicators – MACD, RSI, SMA, EMA, ROC, Aroon, and custom
Data grouping
Markers on data points
Range selection UI
Legend interactivity
Y-scale comparison mode (changes and percentage changes)
JS Gantt charts
Calendar support
Smart timeline
Event markers for time intervals and important events
Timeline markers for multiple milestones
JS maps
Drill down
Longitude/latitude API
Move/zoom API
Rich integration of keyboard and mouse controls
13 map projections
3. Easier JS charting.
---
4. Faster JS Charts.
---
Performance improvement (speed test):

Less than 1s to render 250,000 data points
Less than 60ms to stream 500 points

Async rendering (docs)
5. New Products.
---
GraphicsJS, a powerful open-source JavaScript graphics library (SVG)
To sum up, 2016 was immensely intensive. But 2017 will be no less productive from the very beginning – we promise.
We wish you a peaceful, prosperous, and happy new year!
Categories: AnyChart charting component, AnyGantt, AnyMap, AnyStock, Business Intelligence, Dashboards, Financial charts, Gantt Chart, HTML5, JavaScript, News, Oracle Apex, Stock charts
---