May 29th, 2018 by Irina Maximova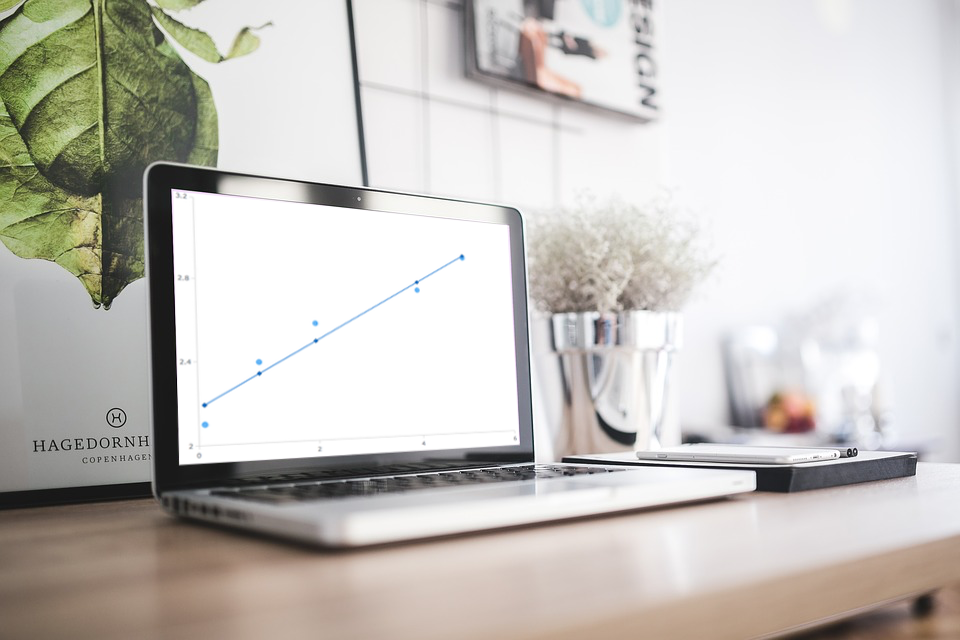 AnyChart is not only a beautiful charting library but also a multifunctional one. We've got lots of questions from our customers on how they can integrate regression analysis into AnyChart JavaScript Charts. There are many approaches that may be adopted in order to interpolate and approximate data. And the one we're going to share with you today involves the use of the popular regression.js library along with AnyChart.
---
May 25th, 2018 by AnyChart Team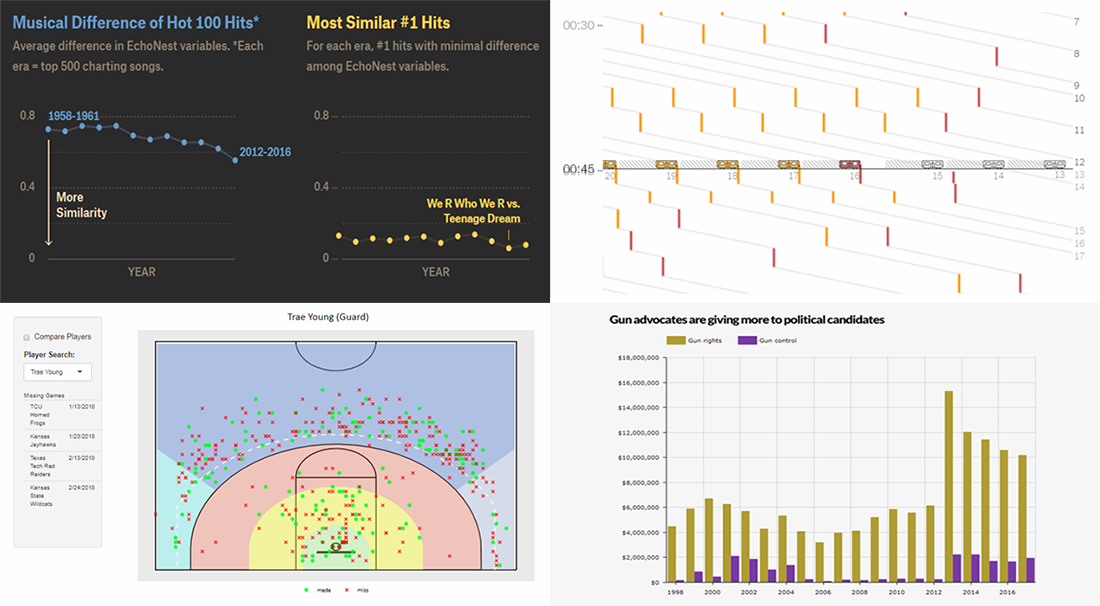 DataViz Weekly is inviting you to check out new cool charts and infographics that we have recently found around the Web. Our today's selection includes the following data visualizations:
delays in the New York City subway;
similarity of top pop music;
NCAA basketball shot charts;
guns and opinions in America.
---
May 18th, 2018 by AnyChart Team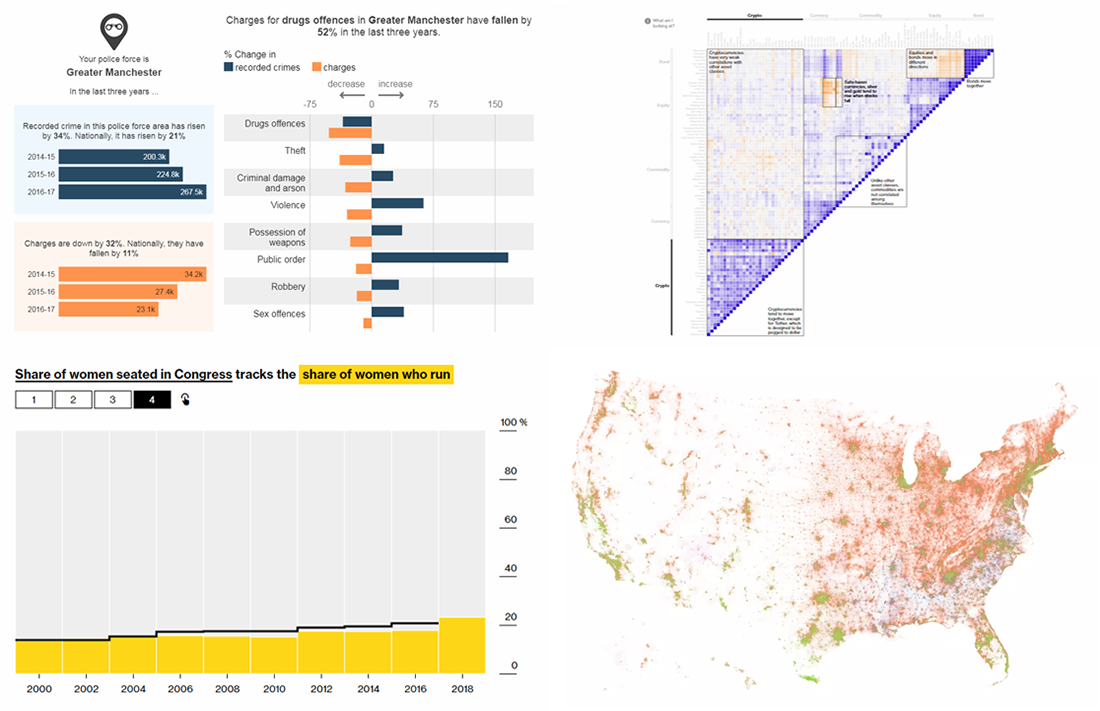 Visualization often makes analyzing data easier and more insightful, allowing us to quickly notice trends, correlations, and make other important conclusions. We continue DataViz Weekly, a series of articles designed to show you interesting real-world examples of charts and how they can let data speak.
Today, we are happy to meet you with the following new pieces:
cryptocurrencies against other investments;
more crimes, fewer charges — UK police data;
what would happen to the US population if all non-natives left;
record numbers of women in US House and Senate races.
---
May 11th, 2018 by AnyChart Team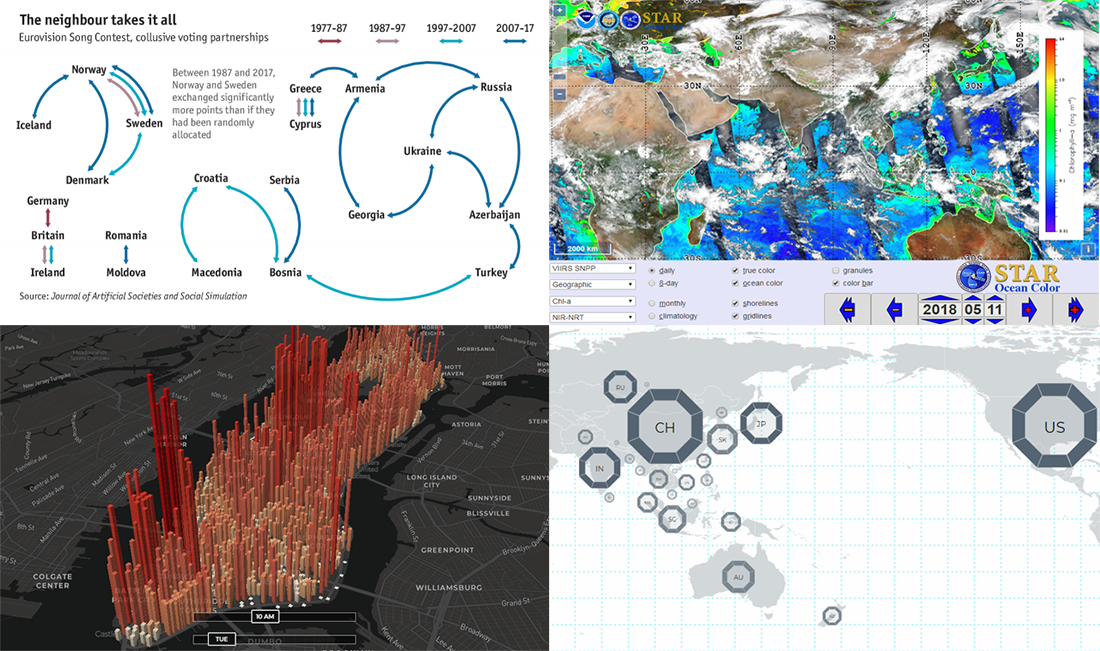 Greet the new issue of Data Visualization Weekly! This time, we are glad to tell you about another four interesting data stories and projects we recently came across. Here's what each of them is about, to start with:
voting partnerships at Eurovision;
Asia Power Index;
distribution of Manhattan's population, hour by hour;
Ocean Color View.
---
May 4th, 2018 by AnyChart Team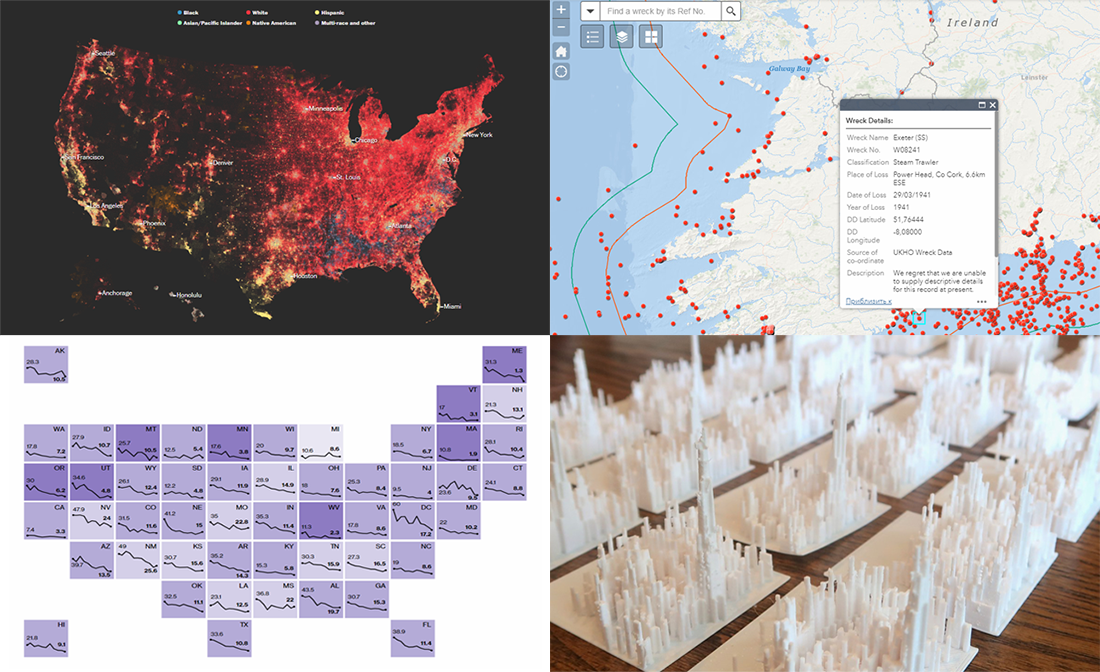 At a time when data is everywhere, anyone can find and look into various statistics about literally anything. But having something does not necessarily mean being able to make the best use of it. In our DataViz Weekly feature, we show you examples of how visualizing data can be helpful in (quickly) delivering much greater insights than raw numbers.
From today's article, you'll learn about four new interesting visualizations:
map of diversity and segregation in America;
sexual harassment complaints in statistics and reality;
map of shipwrecks in Irish waters;
NBA shot charts printed in 3D.
---
May 2nd, 2018 by Irina Maximova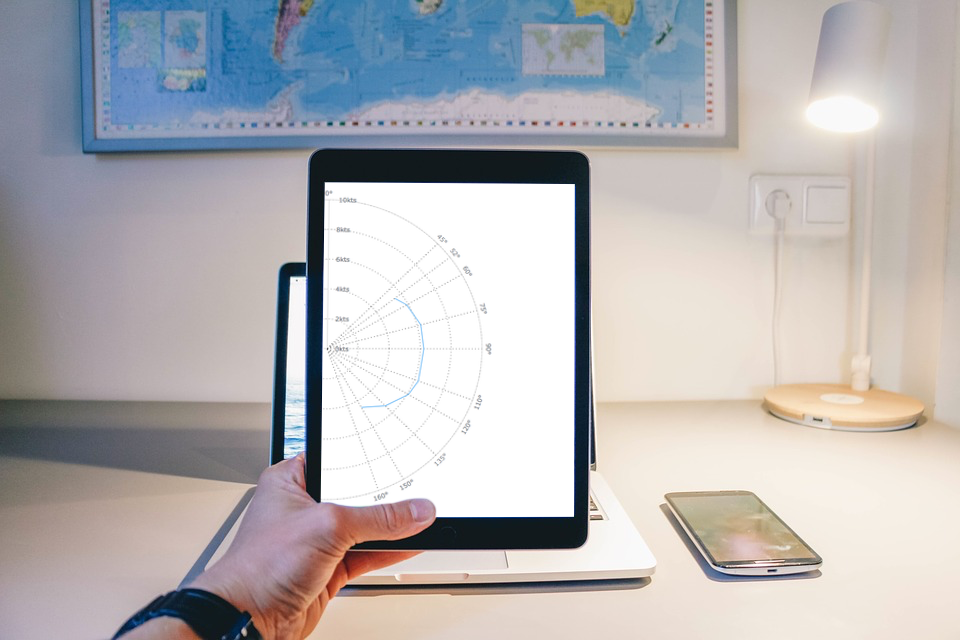 Challenges are always fun, and we at AnyChart adore taking them up from our customers. AnyChart Support Team is happy to show how flexible AnyChart JS Charts are. Today's Challenge AnyChart tutorial is about JS polar charts. Spend about 5 minutes and you'll find out how to draw a beautiful polar chart, but display only its one half, making it a half polar chart.
---