January 18th, 2017 by AnyChart Team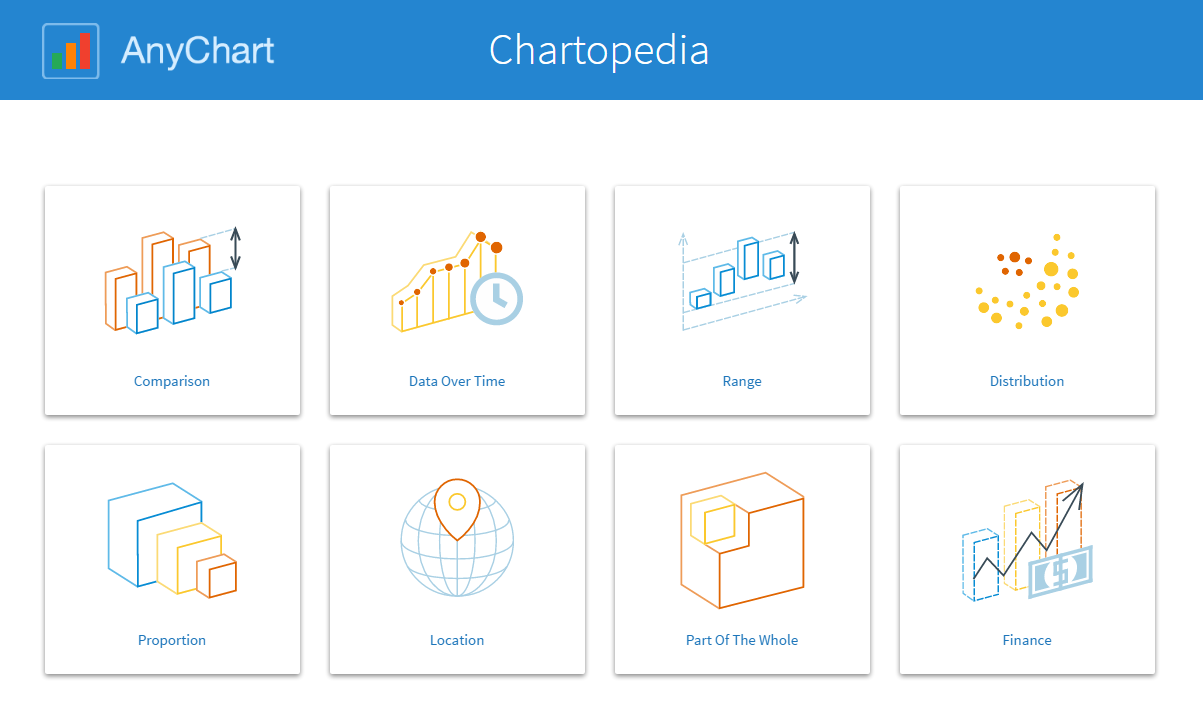 Choosing the right chart types for data analysis and reporting solutions is always a challenge. In fact, there are so many data visualization options out there that it can be really complicated to determine which one to use in a certain situation. And you cannot afford to make a mistake here, because applying data to an inappropriate type of chart will very likely end up causing confusion and even wrong business decisions.
To help you cope with this issue better (and faster), we have developed an information resource named Chartopedia, and it is a pleasure for us to introduce it to you today.
Categories: AnyGantt, AnyMap, AnyStock, Business Intelligence, Financial charts, Gantt Chart, HTML5, JavaScript, News, Stock charts, Tips and tricks, Uncategorized
---