May 27th, 2022 by AnyChart Team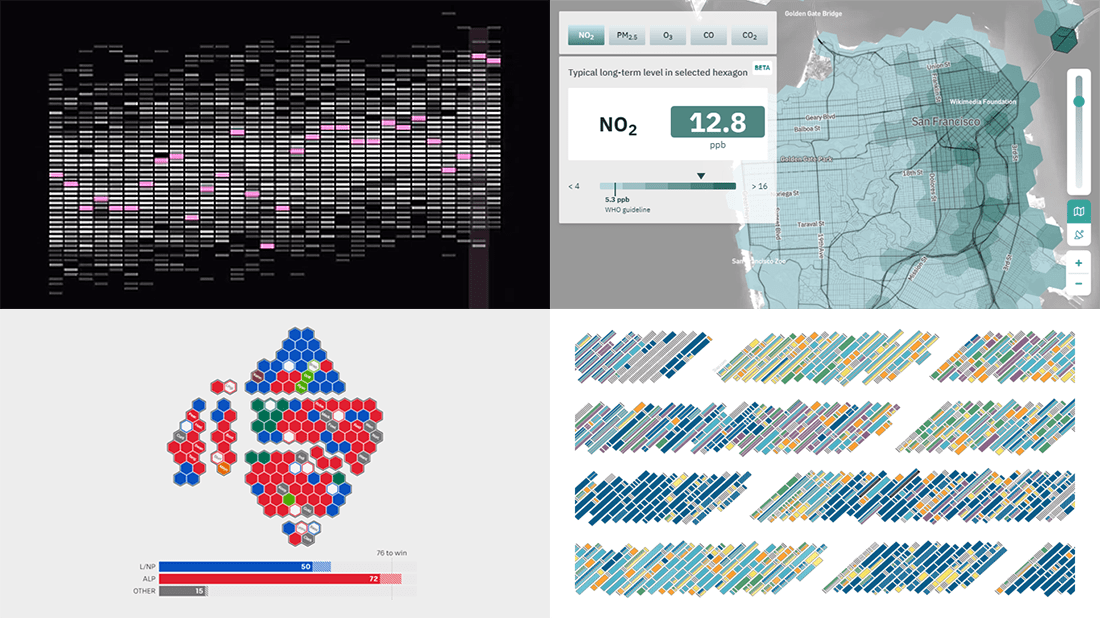 Ready for another serving of stunning data visualizations? Here you go with DataViz Weekly! Look at four projects that have caught our eyes most recently.
Heat records in 400 U.S. cities — The Pudding
2022 Australian election's unfolding and results — ABC News
Air quality in the San Francisco Bay Area block by block — Aclima
Data visualization project time splits by activity — Eli Holder on Nightingale
---
May 25th, 2022 by Shachee Swadia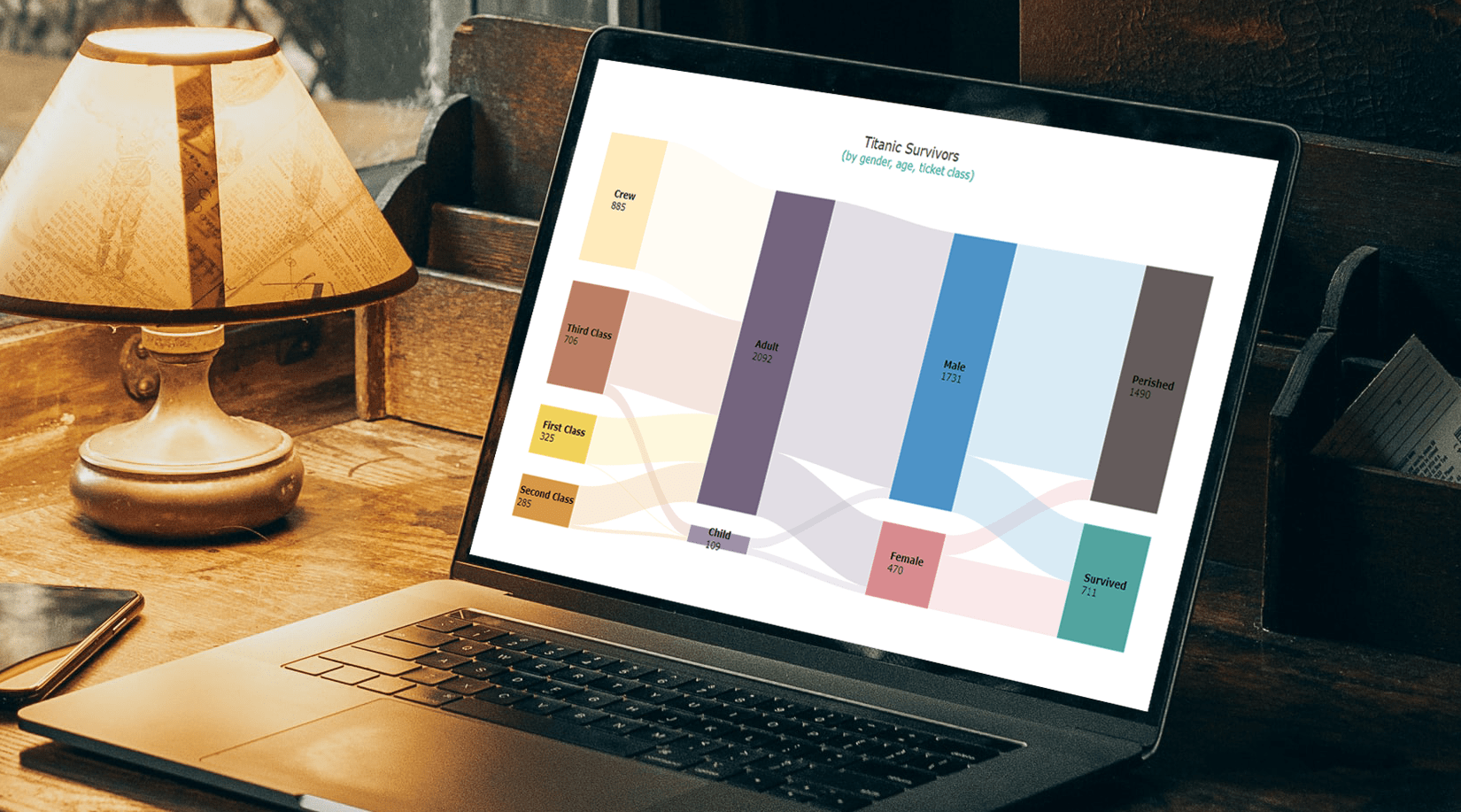 Would you like to learn how to quickly create a really cool chart called a Sankey diagram? You're in the right place! Together, we will build an elegant Sankey chart using JavaScript, and then you'll be able to produce such data visualizations by yourself with no hassle at all.
Depicting the flow of values from one set to another, Sankey diagrams are ideal when you need to graphically represent a many-to-many mapping between two domains or multiple paths through a number of stages. So, competence in making them will be a great addition to the skill set of anyone dealing with data visualization design and development.
110 years after it sank on April 15, 1912, the Titanic still holds us in its thrall, piquing people's imagination. Now, we will use the JS Sankey diagramming technique to look at its passengers and crew and find out who survived and perished based on gender, age, and ticket class. Follow along!
Read the JS charting tutorial »
---
May 20th, 2022 by AnyChart Team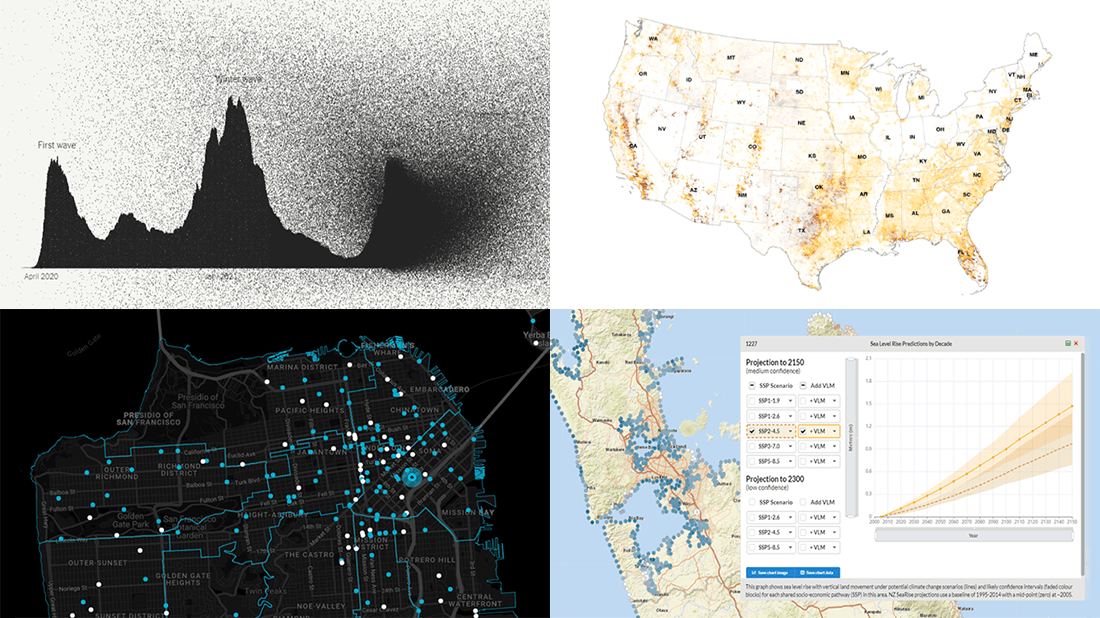 DataViz Weekly welcomes you! Check out four new data visualization projects that have impressed us the most during the last seven days!
America's path to one million COVID-19 deaths — The New York Times
Flooding and wildfire risks for properties across the U.S. — First Street Foundation
Sea level rise along New Zealand's coast — NZ SeaRise
Traffic fatalities in San Francisco — Stephen Braitsch
---
May 13th, 2022 by AnyChart Team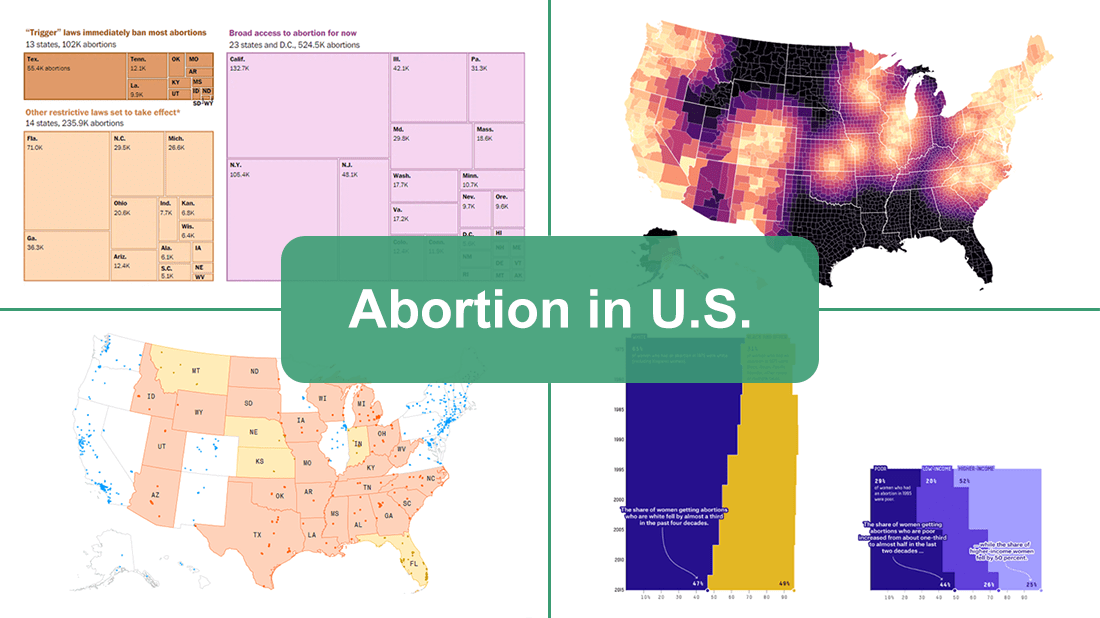 A leaked draft of a U.S. Supreme Court opinion suggests that the 1973 Roe v. Wade decision, establishing federal constitutional protection of abortion rights, could be overturned. If the justices strike down the ruling, each state will be able to determine the legality of abortions.
The document, which was later confirmed to be authentic, cast abortion rights back into the center of the political discourse in the United States. In the wake of that, we decided to make a special edition of DataViz Weekly to show you how some of the top publications — The Washington Post, Bloomberg, Reuters, and FiveThirtyEight — used data visualization to communicate the situation with abortions in the country and what is likely to change if the Supreme Court eventually overturns Roe.
---
May 12th, 2022 by Awan Shrestha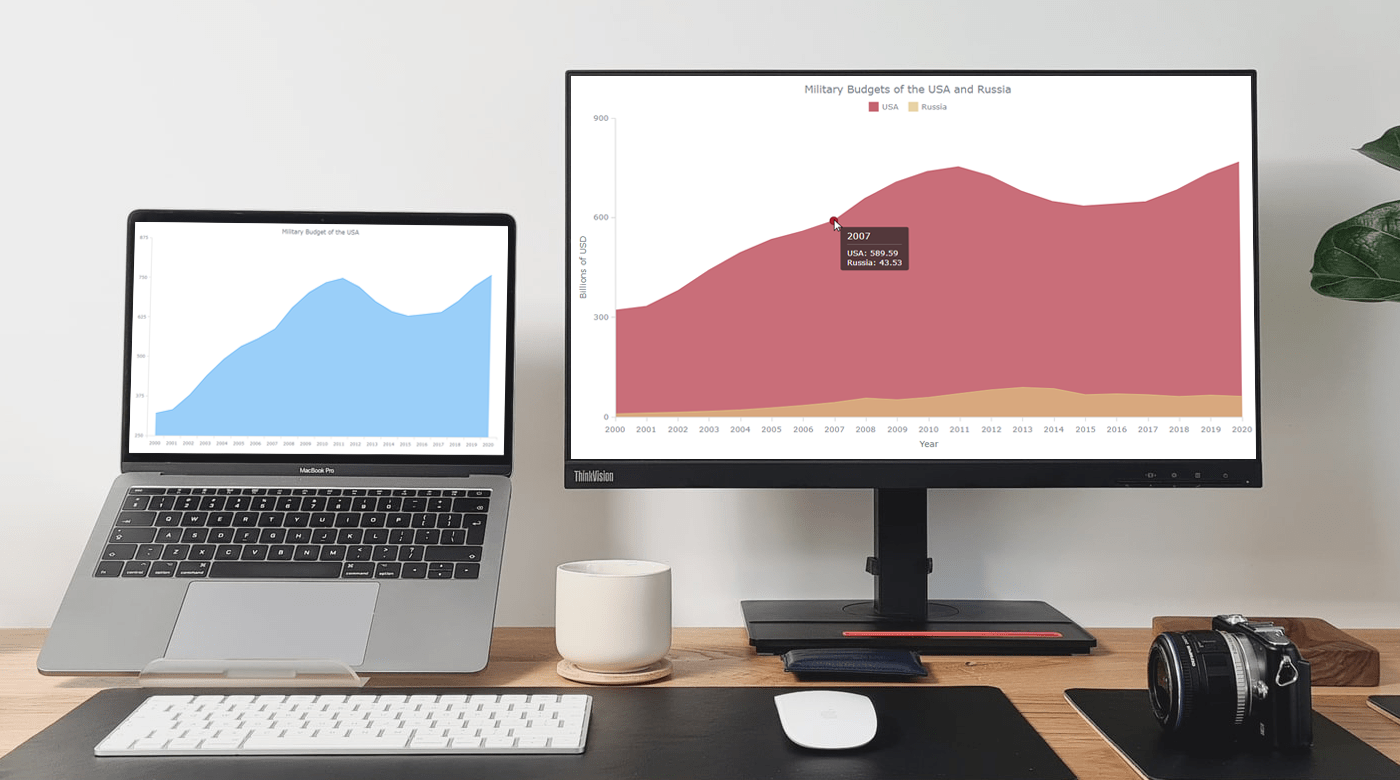 If you are into data visualization, one of the things that you might often need to do is represent a variable's values over time. Or, you might need to compare multiple datasets in terms of how they are changing during a certain period. This is where area charts can be helpful.
Not sure how to build an elegant area chart? Now you will master a really easy way! In this step-by-step tutorial, we will be visualizing data on the military budgets of the USA and Russia over the past two decades in interactive area charts using JavaScript. All aboard!
Read the JS charting tutorial »
---
May 6th, 2022 by AnyChart Team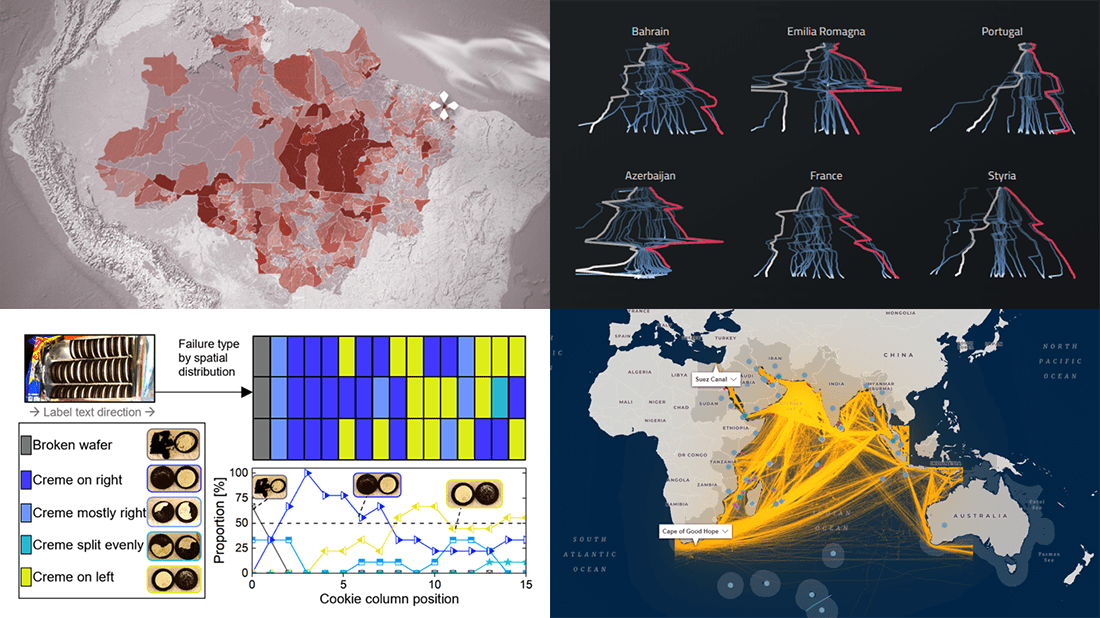 If you like good charts and maps, DataViz Weekly is your must-see destination! This series is designed to show you some of the most awesome data visualizations, and here are the new projects that we believe you wouldn't like to miss:
2021 Formula One racing season — Joey Cherdarchuk
Strategic importance of the Indian Ocean — Carnegie Endowment for International Peace
Flow and fracture of the Oreo sandwich cookies — Crystal Owens, Max Fan, John Hart & Gareth McKinley (MIT)
Rural conflicts in Brazil's Legal Amazon — Agência Pública & CPT
---