Scalability, Performance, Individuality are just 3 of the key elements you'll find in our latest charting solution.
Whether it's a single website application, enterprise visualization solution, or part of your Company's product offering you need to know your charting engine will be there for you and your customers.
Large data sets and rendering performance have always been our strong suit. AnyChart JavaScript charting library is the definitive performance leader in the market today. Test us against any of our competitors and see how fast we are!
Not only did we build the fastest, most robust Flash solution, we've also built the fastest performing, source code available, HTML5 JS solution, available in the market today!
We currently provide charting solutions to thousands of companies in over 100 countries across all industries. Leaders trust us. With our extensive Partner Program our solution enhances the visualization for their clients with an out of the box solution to their specific needs.
Sharing is a feature that allows to share a chart made with AnyChart component to your page in a social network like Facebook, Pinterest, Twitter and LinkedIn. It is also allows to implement custom integration with any other social network using image sharing functions.
Learn more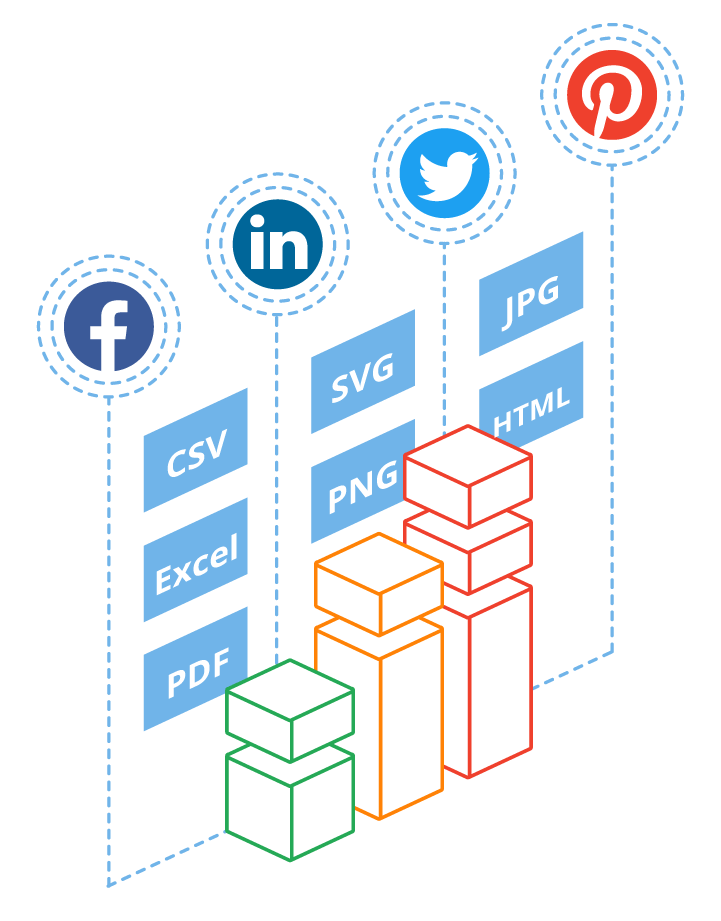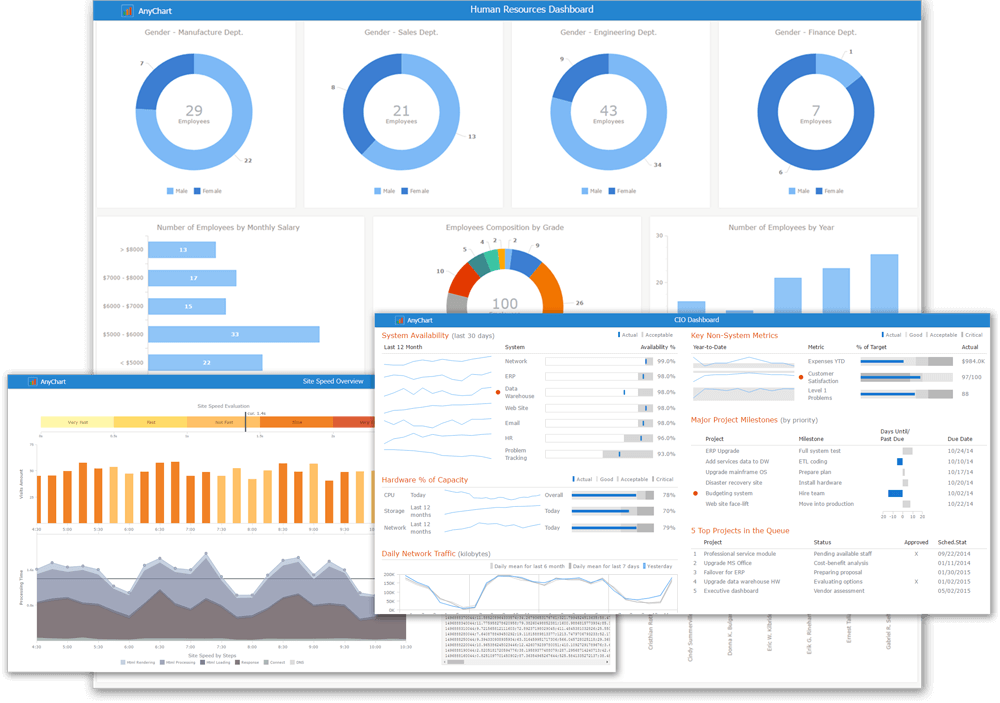 AnyChart is used by 1000's of companies to create interactive dashboards used by Executives, Management, and Employees to view the key KPI's across their working environment. Empowering them to better understand and improve the quality and efficiency of their jobs. Here we've generated some examples to help you better understand the depth and ease of the AnyChart Solution.
Learn more
Building international or multi-language solution? No problems - we speak any language!
AnyChart provides
194 predefined locale files
, and you can build your own as well.
recent tips and tutorials
Contact Our Sales Representatives
Our Sales Representatives will be happy to talk to you and answer any your questions regarding our products, licensing, purchasing and everything else.