Wide variety of JavaScript Chart types
AnyChart product family includes more than 79 different chart types and we're constantly adding new ones.
Five resources to learn AnyChart
Each day we doing out best to make AnyChart learning process as easy and convenient as possible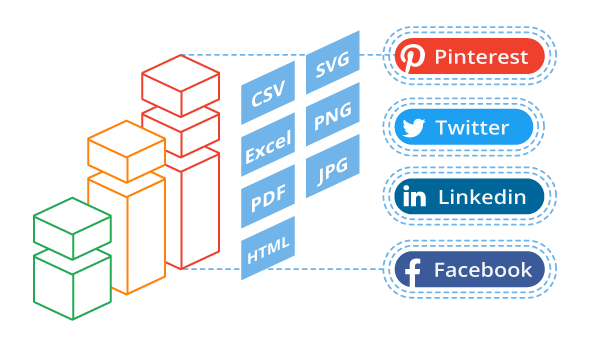 You can easily share a chart made with AnyChart JavaScript library to a social network like Facebook, Pinterest, Twitter and LinkedIn. Also it allows implementing custom integration with any other social network using image sharing functions. And of course, you can save a chart as an image in PDF, PNG, JPG or SVG formats or download chart data as Excel or CSV file.
Learn more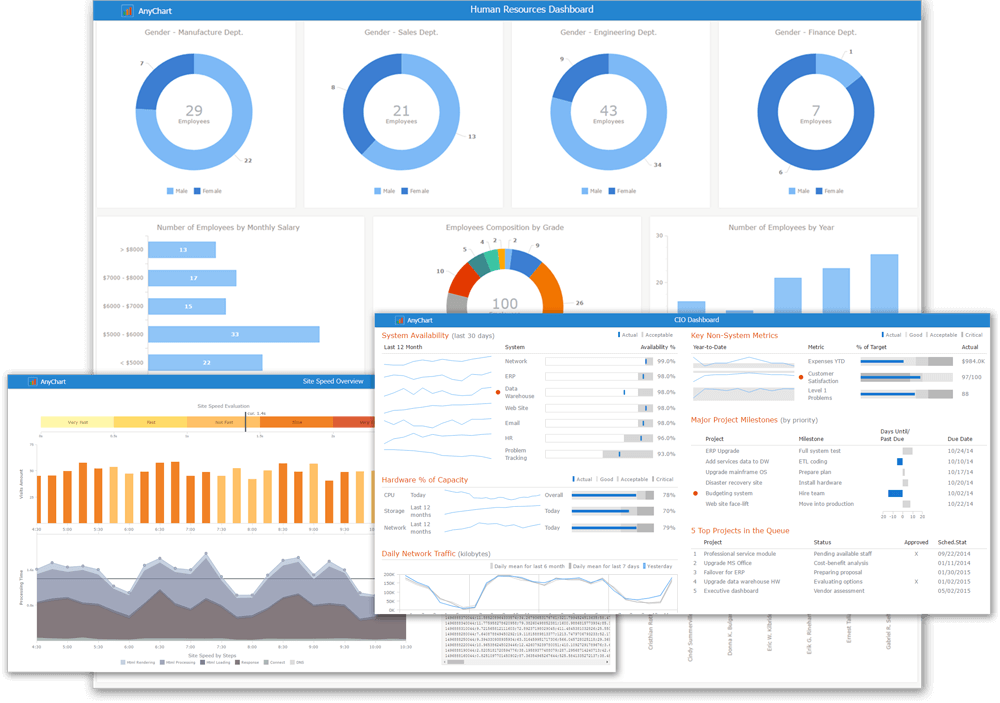 Business intelligence dashboards arrange numbers, metrics and performance scorecards on a single screen. Dashboards help executives, management, and employees to view KPI's and assess the situation. BI dashboards help to understand the data and improve the efficiency of an organization.
AnyChart provides many sample web-applications with interactive BI dashboards. Every interactive JavaScript dashboard in these apps is created with AnyChart.
Thousands of companies already use AnyChart to create interactive dashboards. Join us and build your own!
Are you building Sales Dashboard, Site Speed Monitor, CIO Dashboard, Investment Portfolio, Human Resources Dashboard, Technical Support Dashboard? AnyChart can do this and more.
Learn more