January 31st, 2020 by AnyChart Team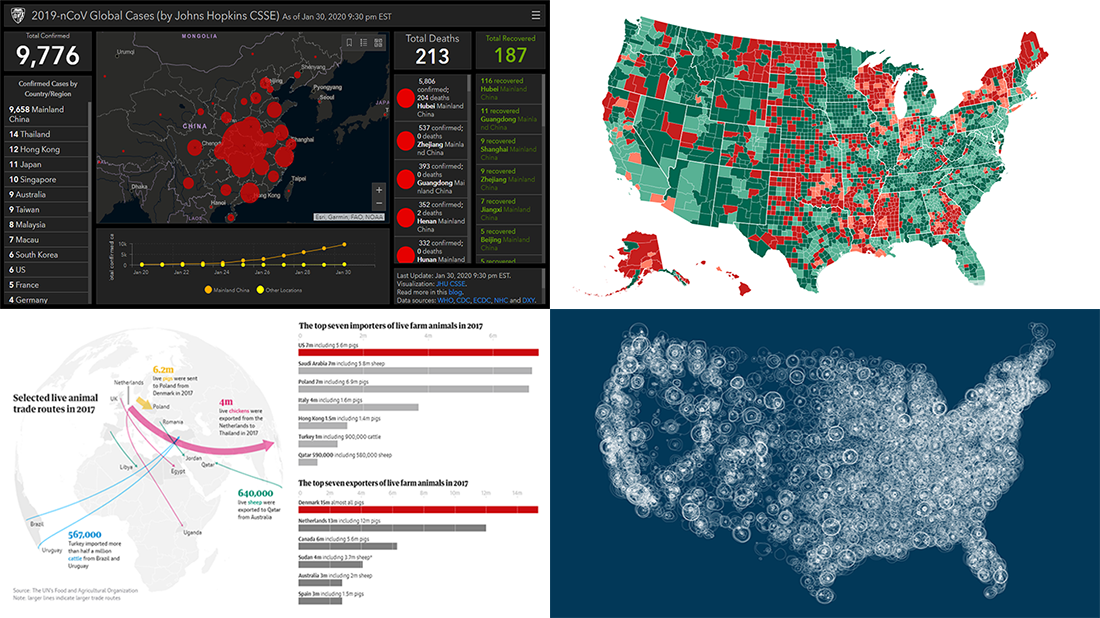 DataViz Weekly is here! Look at four new interesting data visualization projects we've discovered around the web just recently. Coronavirus cases are already confirmed in more than 20 countries, making 2019-nCoV a topical global issue. So we could not help but highlight an important dashboard dedicated to it among the four. Here's a full list of what is featured in this new DataViz Weekly post:
Wuhan coronavirus cases — JHU CSSE
American FM radio coverage — Erin Davis
Global trade in live animals — The Guardian
Job growth across the United States — The Daily Yonder
---
January 28th, 2020 by AnyChart Team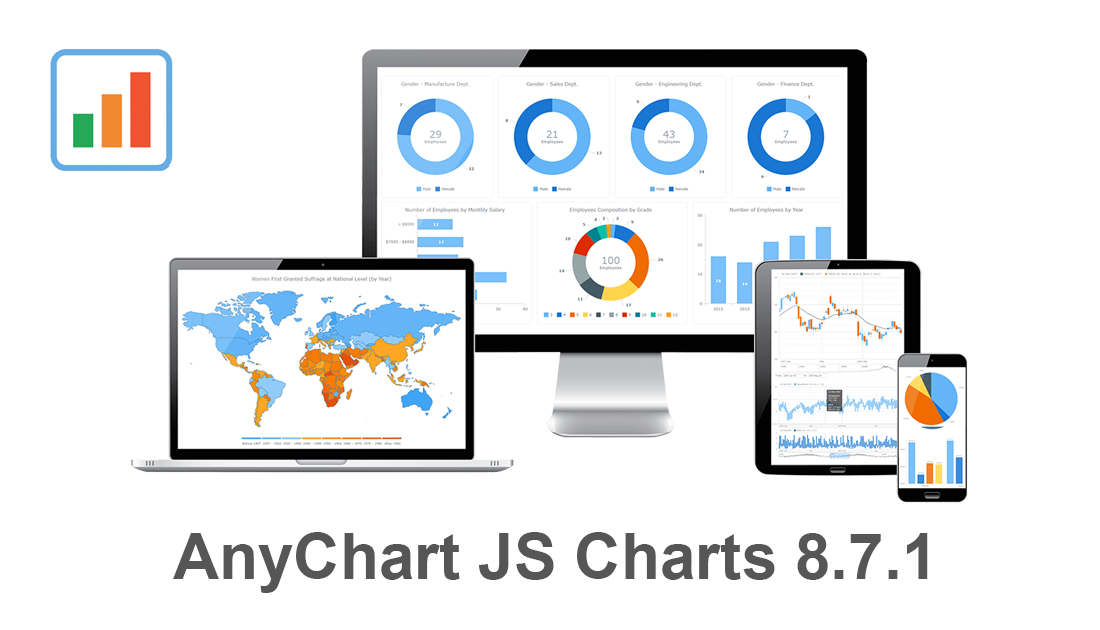 Our JavaScript charting libraries are now updated! Just before the new year, we delivered important fixes and improvements to them in version 8.7.1. These updates make it even better to visualize data using our flexible visualization solutions for cross-platform HTML5 charting — AnyChart JS for basic charts, AnyGantt JS for project and resource charts, AnyStock JS for stock and any other time-series charts, and AnyMap JS for geographical and seat map charts.
Download version 8.7.1 now and start enjoying our updated JavaScript charting libraries!
Check the version history of the library you are using to see exactly what has been improved and fixed in the new release:
Let us know what else we should add or enhance. We've been always listening to you and your feedback has always largely determined our roadmap. Of course, this will remain so in the new year (and beyond). Any questions, give us a shout and we'll be happy to assist you asap.
We wish you a happy and prosperous 2020!
Categories: AnyChart charting component, AnyGantt, AnyMap, AnyStock, Big Data, Business Intelligence, Dashboards, Financial charts, Gantt Chart, HTML5, JavaScript, News, Stock charts
---
January 24th, 2020 by AnyChart Team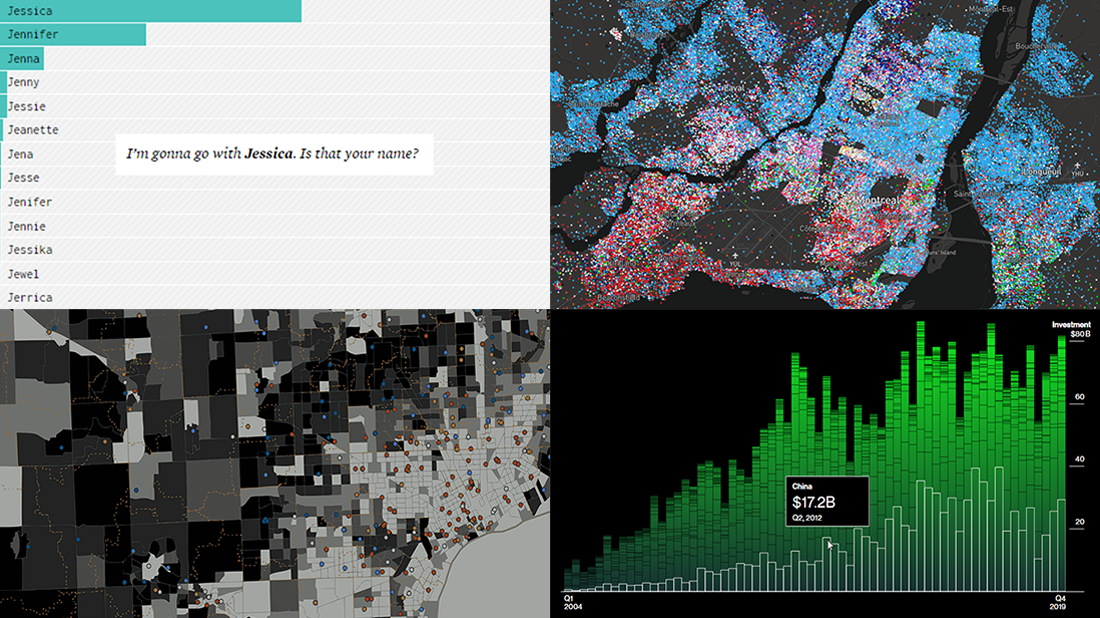 Check out some of the new hot visualizations we have come across this week! Not only are they good graphical data presentation examples, they also bring interesting insights.
Youth life expectancy and educational opportunity across the United States — Child Trends
Guessing names based on what letter(s) they start with — FlowingData
Climate change scoreboard — Bloomberg Green
Mother tongues across Canada — Anagraph
---
January 22nd, 2020 by AnyChart Team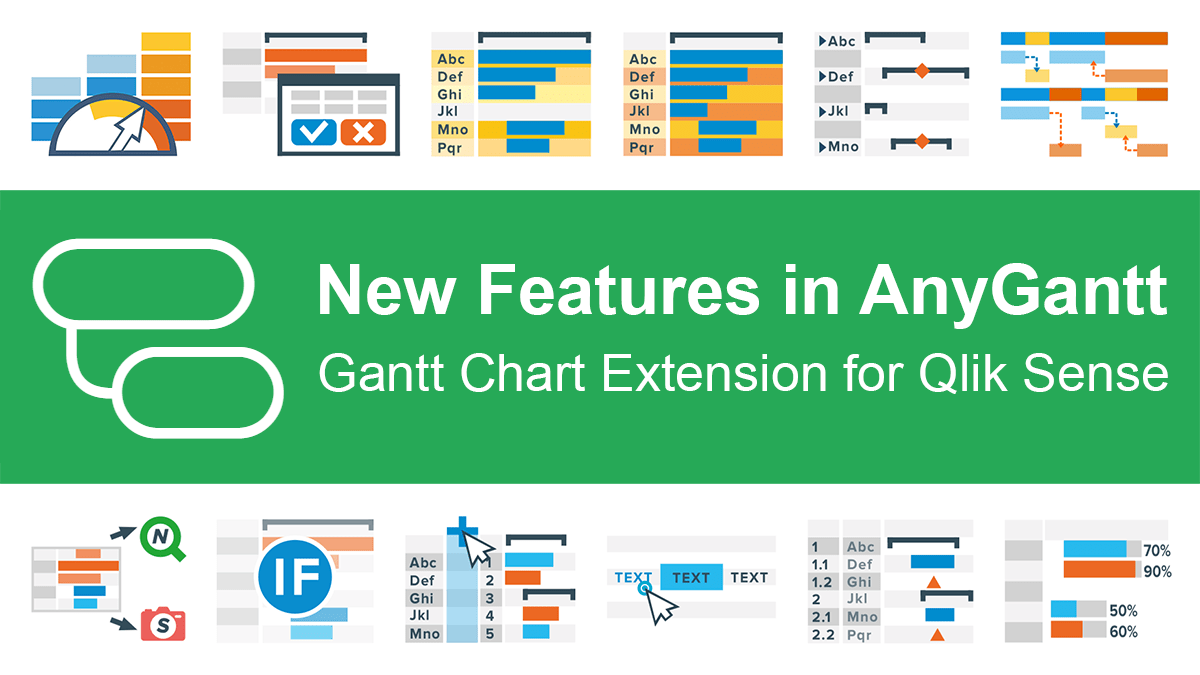 Great news for Qlikkies: We released another major update to our AnyGantt extension for Qlik Sense, which will further enhance your project data visualization experience. So the current 4th generation of our solution for Gantt charts in Qlik already delivers a whole bunch of new awesome features and improvements — learn about them now in a quick overview.
Read more at qlik.anychart.com »
---
January 17th, 2020 by AnyChart Team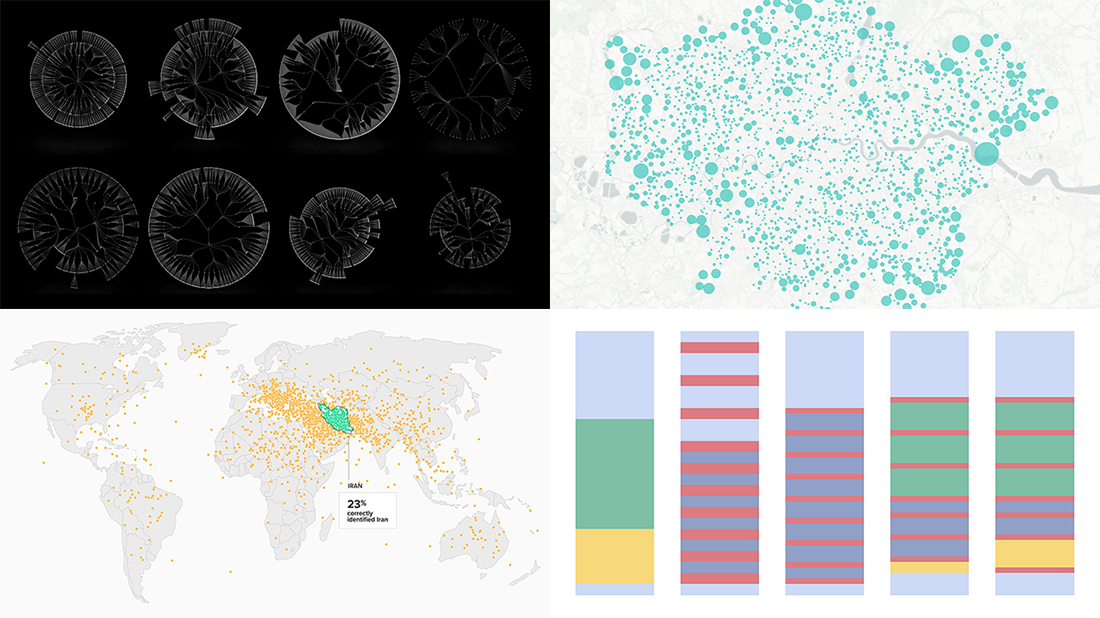 Join us on a quick review of some of the most interesting projects with cool charts and maps made public just recently. These are good examples of visualizing organization structure, changes in time spending patterns, and more. Here's a full list of the projects highlighted in today's DataViz Weekly:
Structure of British government departments — Peter Cook
Identifying Iran on unlabeled maps — Morning Consult
Time allocation before and with a baby — Caitlin Hudon
Retreats from busy streets in big cities — Hans Hack
---
January 10th, 2020 by AnyChart Team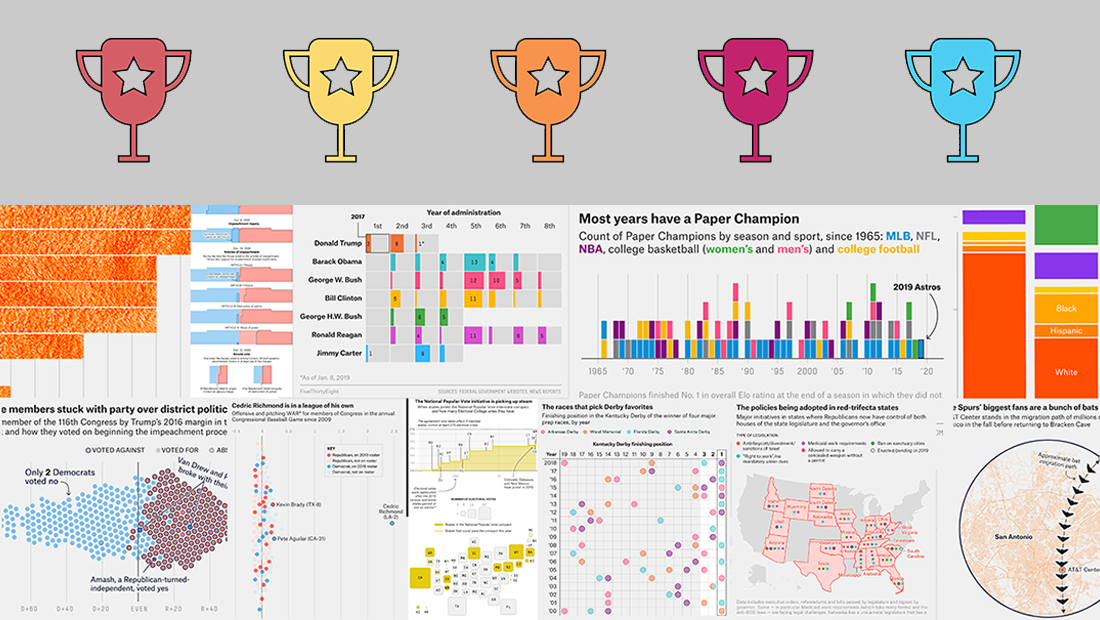 2019 was very fruitful for the world of data visualization. We saw a lot of charts, maps, and infographics on all kinds of topics published here and there. Today we would like to invite you to recall some of the most top-notch data visualization projects. Enjoy these four awesome collections of the best charts of the past year:
FlowingData's picks for the best data visualization projects of 2019
The Pudding's favorite visual and data-driven stories of 2019 (the Pudding Cup winners)
FiveThirtyEight's 56 best ("and weirdest") charts made in 2019
Visual Capitalist's top infographics of 2019
---
January 3rd, 2020 by AnyChart Team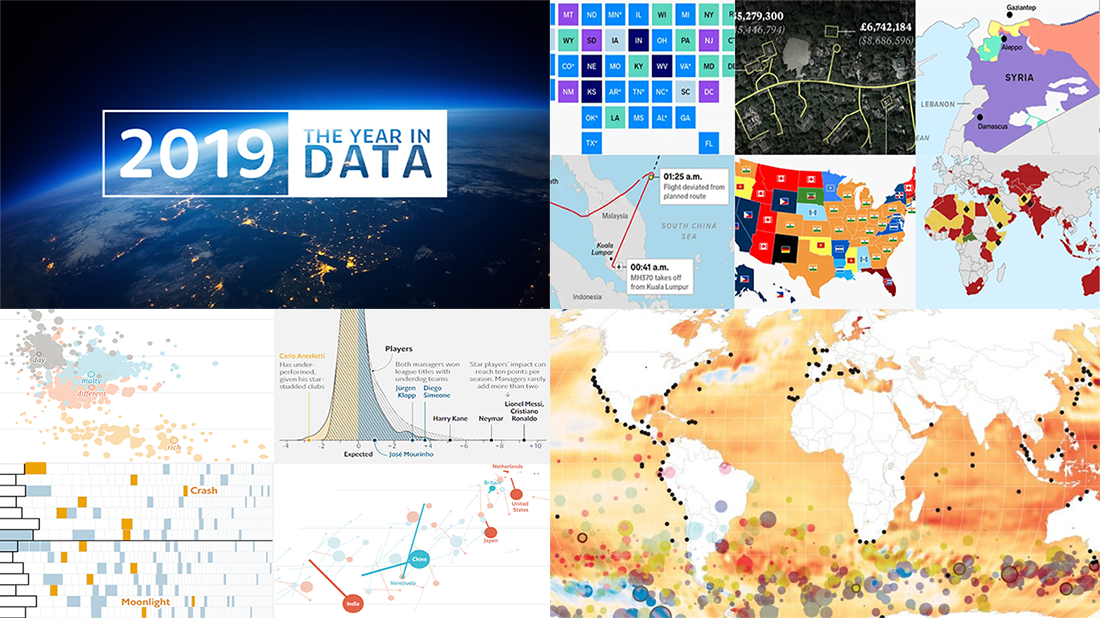 Happy New Year everyone! Now that 2020 is finally here, let's hold on just one moment to take a look back at 2019. In the first DataViz Weekly post of this new year, we highlight four cool "Year in Charts" stories from the World Bank, The Economist, Financial Times, and Business Insider. Check them out to remember what 2019 was like.
---