September 28th, 2018 by AnyChart Team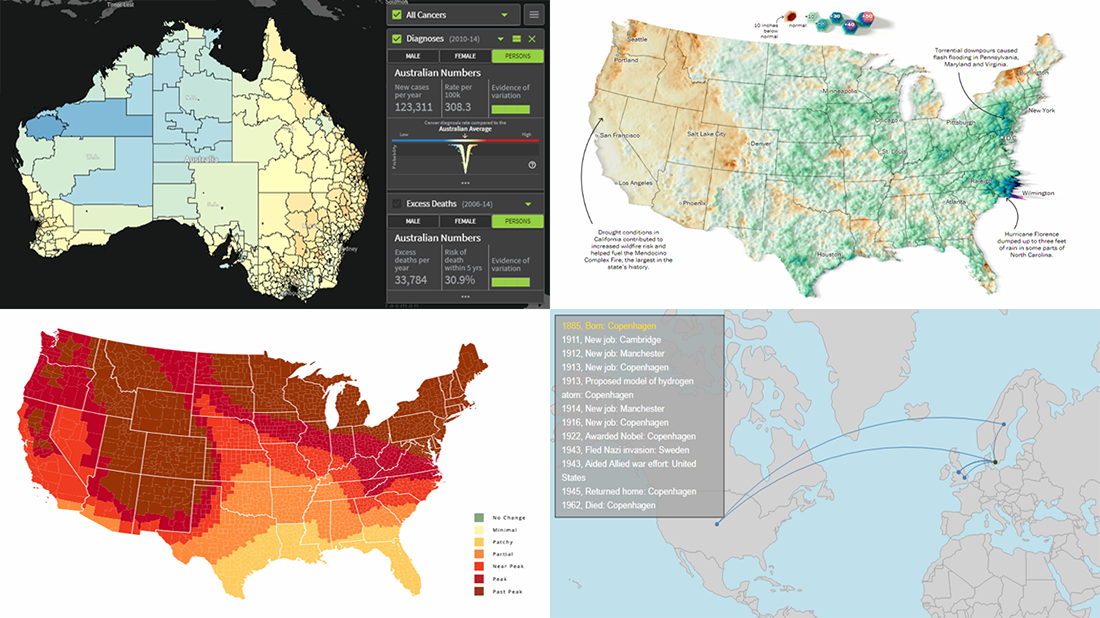 Today's DataViz Weekly article highlights new beautiful map visualizations, demonstrating how mapping data can help to get geographical insights such as spatial trends, clusters, and so on:
Australian Cancer Atlas;
lifetime movements of Nobel Prize laureates in physics;
U.S. summer rain levels;
fall foliage prediction across the U.S.
---
September 21st, 2018 by AnyChart Team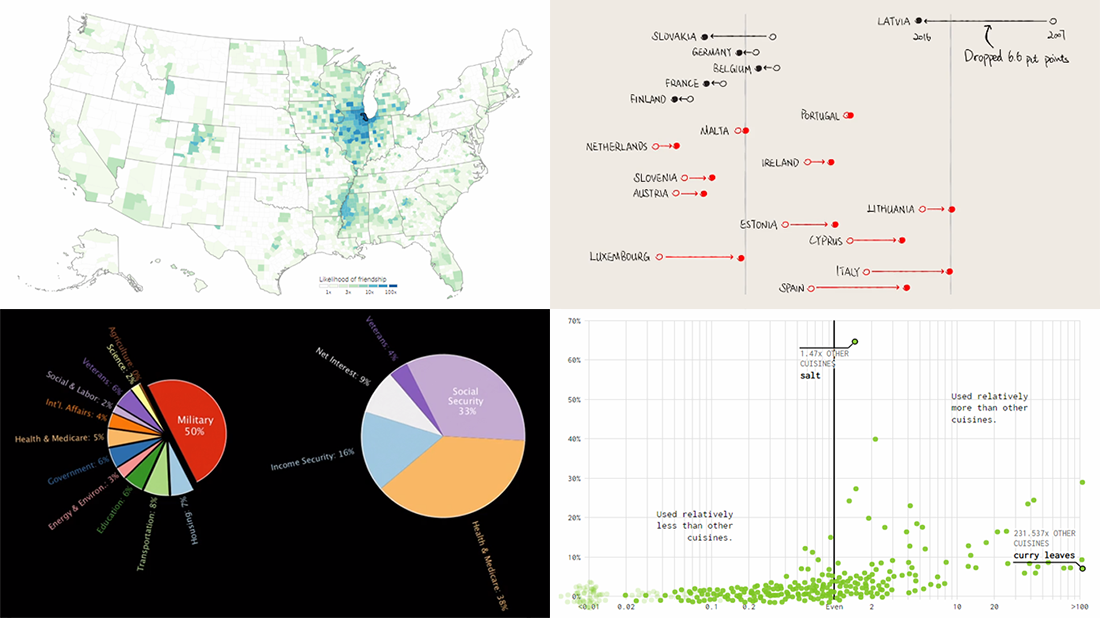 Take a look at another four new interesting projects with captivating visualizations that we've come across just about now. As always happens on DataViz Weekly, we start with a quick list of topics and then get straight down to the show:
food ingredients by cuisine;
social connectedness across the United States;
ten years since the 2008 global financial crisis;
U.S. federal government spending from 1962 to 2023.
---
September 19th, 2018 by Irina Maximova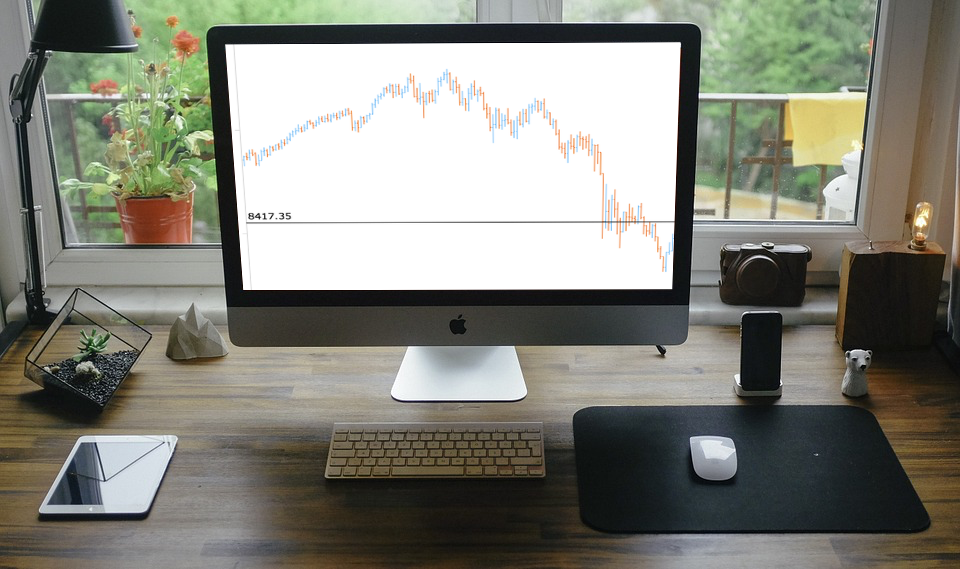 Further inspired by noteworthy questions our Support Team receives from customers, we resume the Challenge AnyChart! feature, demonstrating huge flexibility of our JavaScript (HTML5) charting libraries and explaining how exactly you can solve advanced data visualization tasks with the help of AnyChart. Today's tutorial is about JS stock charts, and more precisely, we'll dive into how to draw the Current Price Indicator with a custom value and make it visible even when zooming and scrolling, by utilizing Axis Markers.
Categories: AnyChart charting component, AnyStock, Big Data, Business Intelligence, Challenge AnyChart!, Charts and Art, Financial charts, HTML5, JavaScript, Stock charts, Tips and tricks
---
September 14th, 2018 by AnyChart Team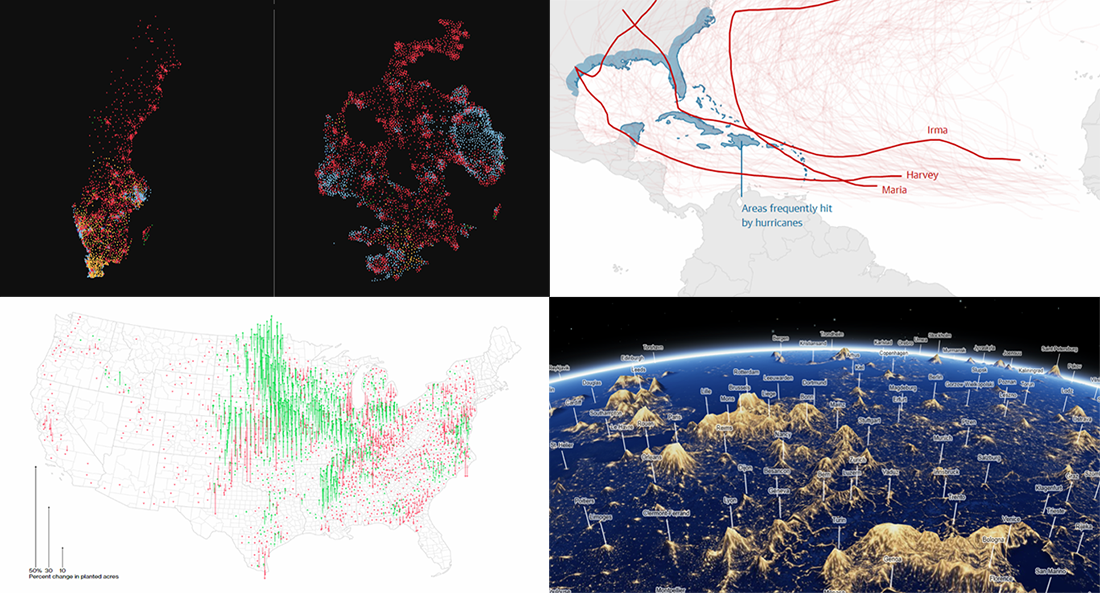 Yay, it's DataViz Weekly time again! Here's what new data visualizations we've recently found around the web and decided to share with you now:
Swedish general election results;
American cropland's shift away from diversity;
climate change and hurricanes;
world cities' night lights visualized as terrain.
---
September 7th, 2018 by AnyChart Team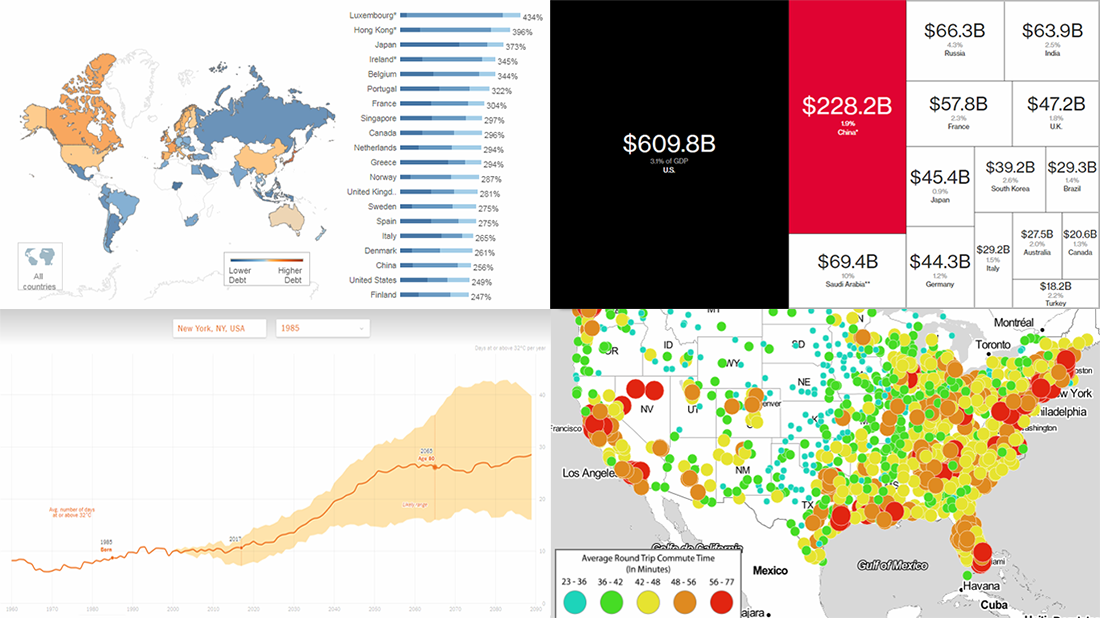 Check out the new issue of DataViz Weekly on the AnyChart blog, showing you four interesting data graphics-based stories and projects on the following topics:
how much hotter your hometown is than when you were born;
global debt;
commute times in U.S. cities;
China as an aspiring superpower.
---