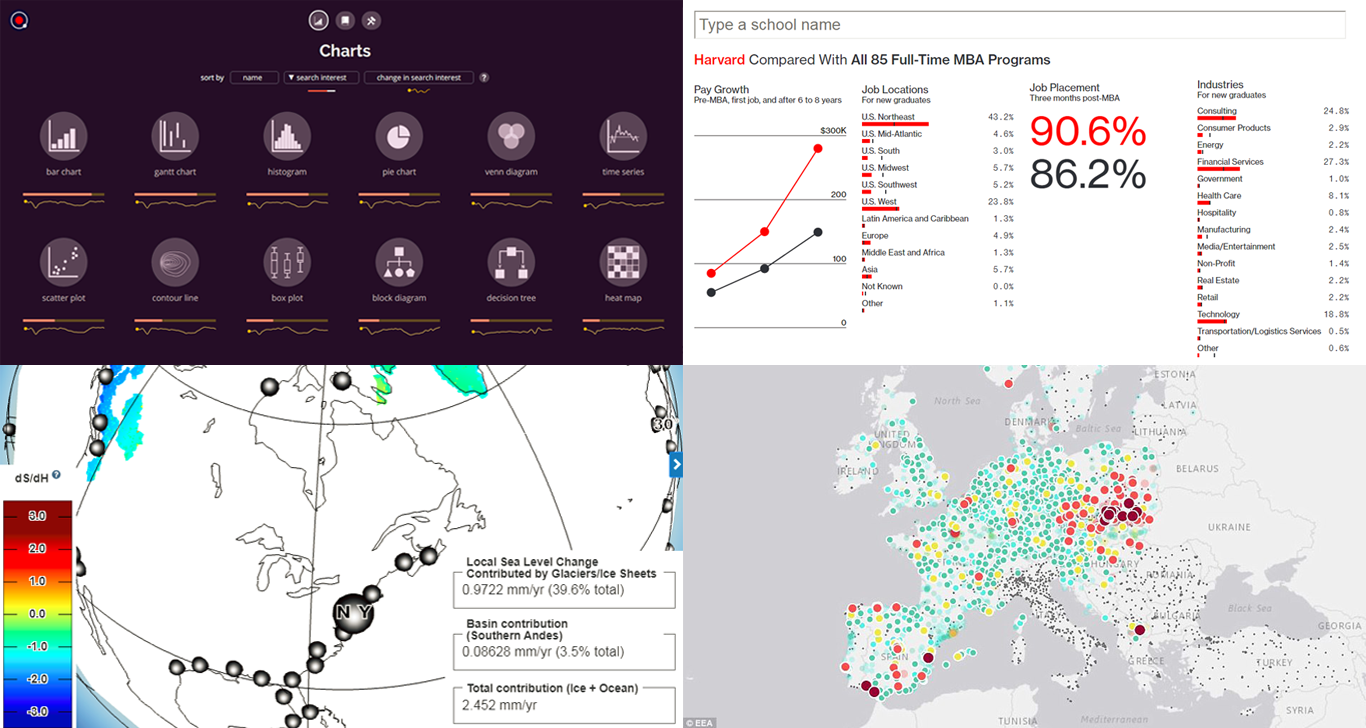 Hello DataViz Weekly readers! Today we will take a look at data visualization's growth in popularity and how it has been applied in several areas.
This article showcases the following visualizations:
What chart types, books and tools are most popular in Google search (and how the interest has changed).
An interactive map revealing deadly air pollution levels across Europe in real time.
A simple and creative visualization showing the top US graduate business schools.
An interactive 3D earth map showing how melting glaciers and rising sea levels could destroy some of our cities in the future.
---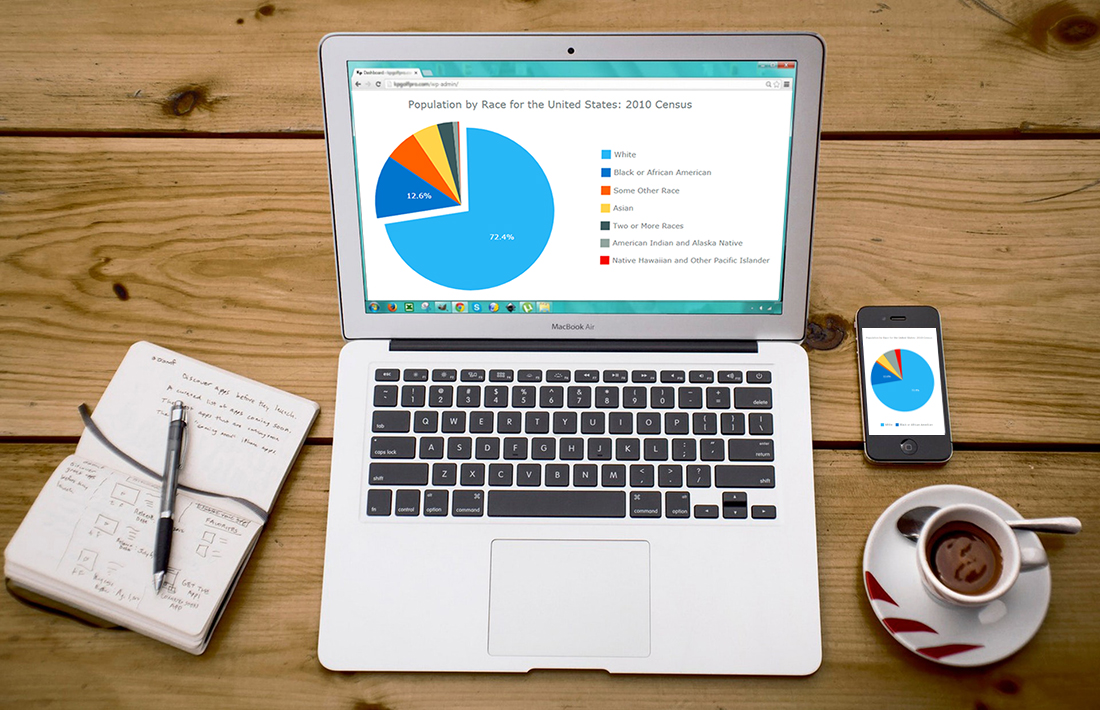 Have you ever wondered, how web developers create and integrate interactive JavaScript pie charts into HTML5 apps and web pages? If the answer is yes – keep on reading! This article explains how to create, change and integrate a pie chart into your web page. Beware! A hot-button political issue is present in this article. But we will not offend anyone!
Pie chart is one of the most popular chart types. Mathematically speaking it looks like a circle divided into sectors which represent a part of a whole. For the most of us, pie charts look like real pies or pizzas cut into several slices. In this article, you will find a detailed tutorial on how to build one, with JS chart code samples.
---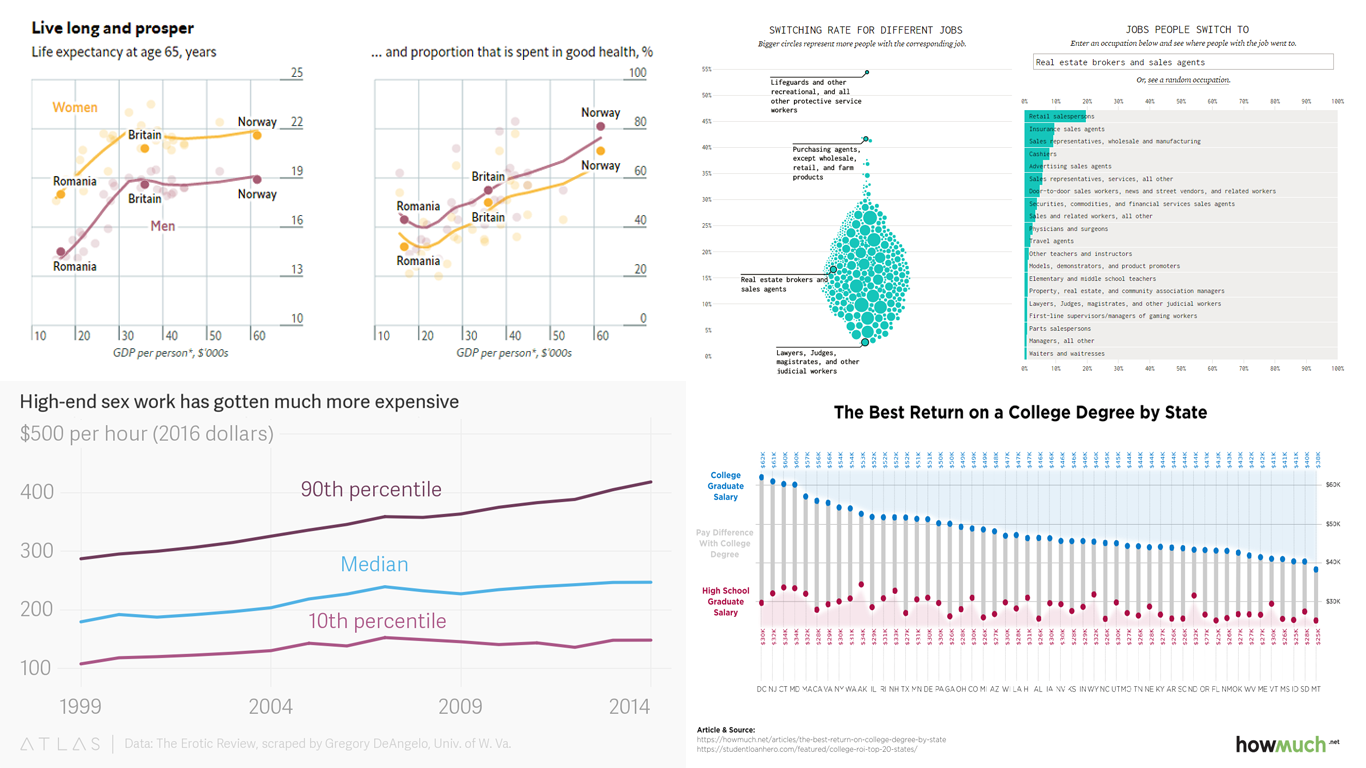 Hello reader, it's nice to have your attention once again. Today we present to you another DataViz Weekly post, comprising a range of brilliant data visuals, showing different data revolving around four different issues to tell stories about them. In this article, we take a closer look at:
Some reasons why many people quit their job and where they go after resigning.
The significance of investing in college education.
How the internet has impacted the market for sex.
The relationship between income, life expectancy and health, based on a recent survey carried out in Europe.
The simple charts below will help you understand the data, get new insights into these four areas and see some hidden patterns as well as trends in each one of them. So, let's get started right away.
---