August 31st, 2018 by AnyChart Team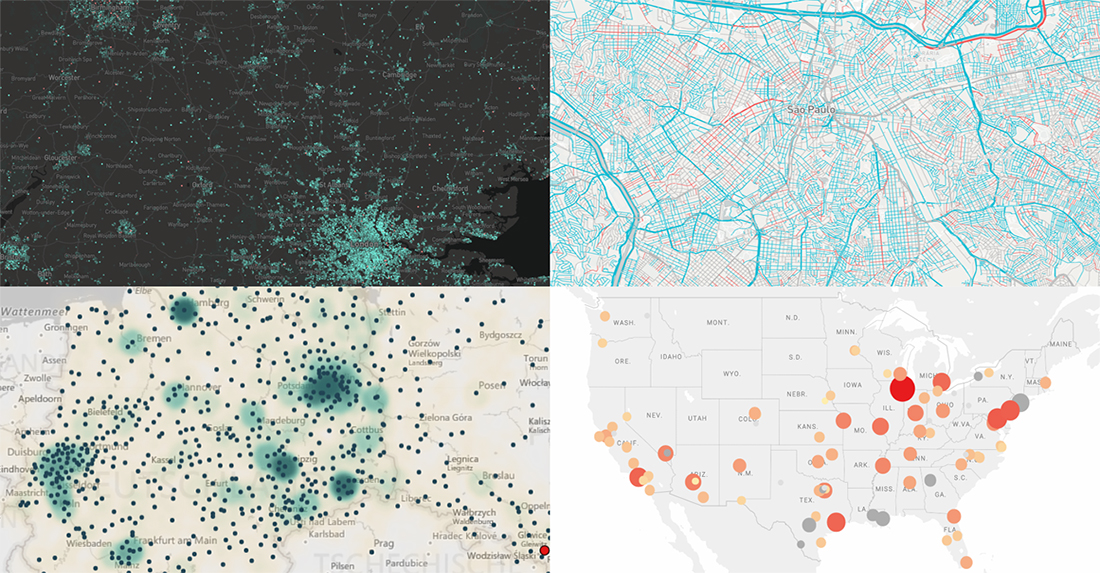 Hey everyone. This week, we've come across four interesting map visualizations and decided to share them with you within the framework of our DataViz Weekly feature. Let's start with a quick list of what projects are featured and then, without more ado, take a look at them more closely right away:
gender of all streets in Brazil;
birthplaces of current Berliners;
house price change in England and Wales;
violent crime trends in the USA.
---
August 24th, 2018 by AnyChart Team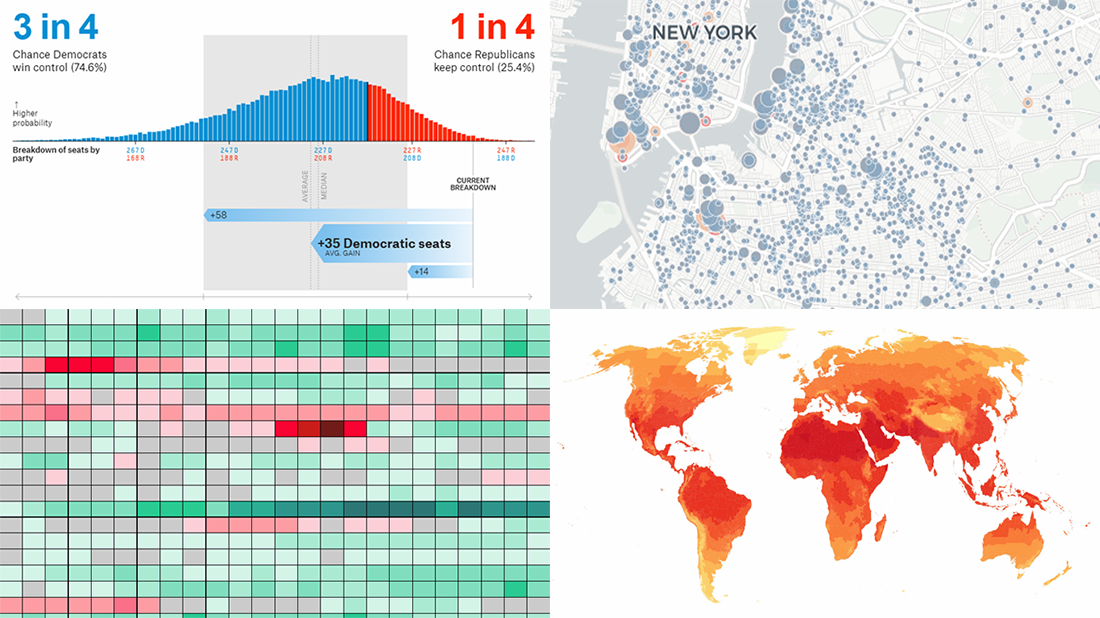 Welcome to DataViz Weekly, a regular feature on the AnyChart blog that highlights some of the most interesting new data visualization projects each Friday.
Here's what we are glad to tell you about this time:
active constructions in New York City, in real time;
global PMI activity;
cities with no need for air conditioning and heating;
2018 U.S. House midterm election forecast.
---
August 17th, 2018 by AnyChart Team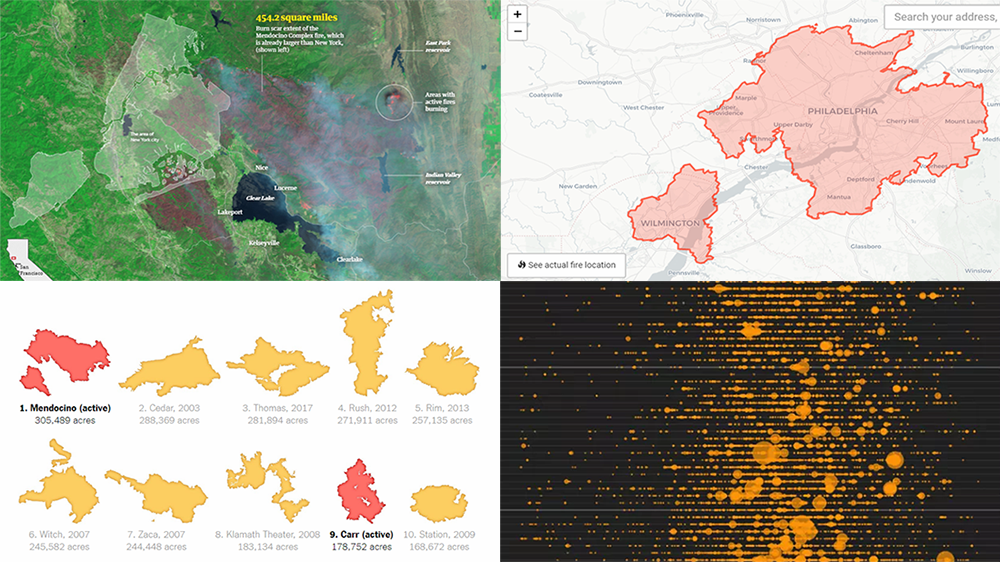 A new record-breaking wildfire season in California is in full swing, occupying the headlines of many national and even world media outlets. To better analyze and present what's going on, data and graphics experts created various maps and charts. Today's issue of Data Visualization Weekly features some interesting ones of them, and in fact, is fully dedicated to the topical California wildfire problem.
---
August 10th, 2018 by AnyChart Team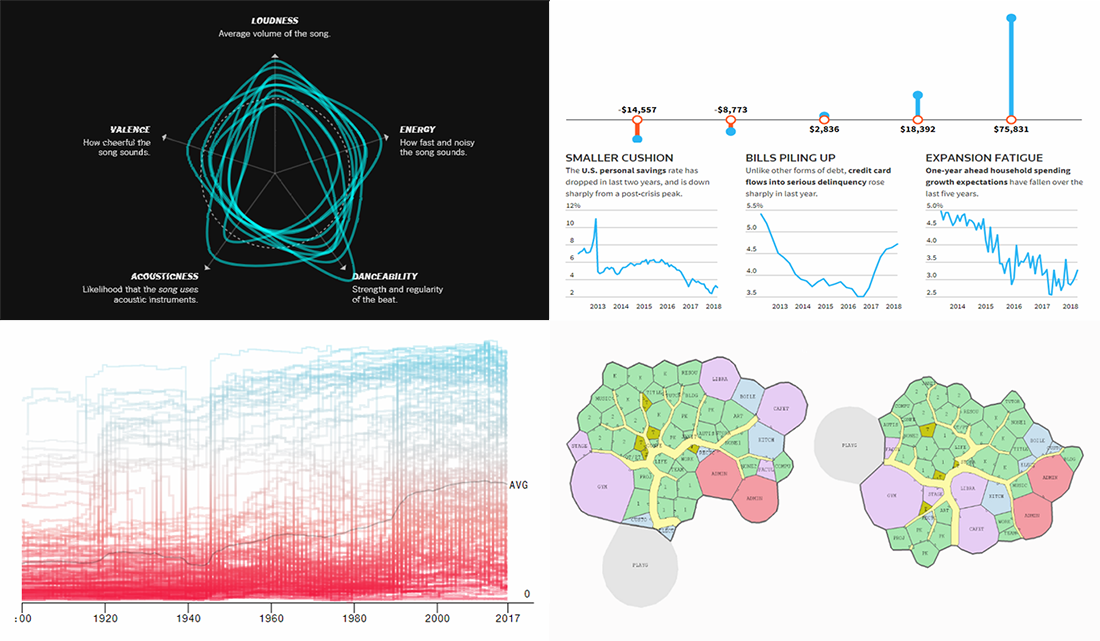 Another seven-day-long wait is over, and finally, the new DataViz Weekly piece is now out. So if you want to check out some of the new cool dataviz works we've recently found out there on the web, look no further!
Today on Data Visualization Weekly:
more elections but less democracy;
floor plan optimization based on genetic algorithms;
similarity of music hits;
poorer Americans and U.S. economy growth.
---
August 3rd, 2018 by AnyChart Team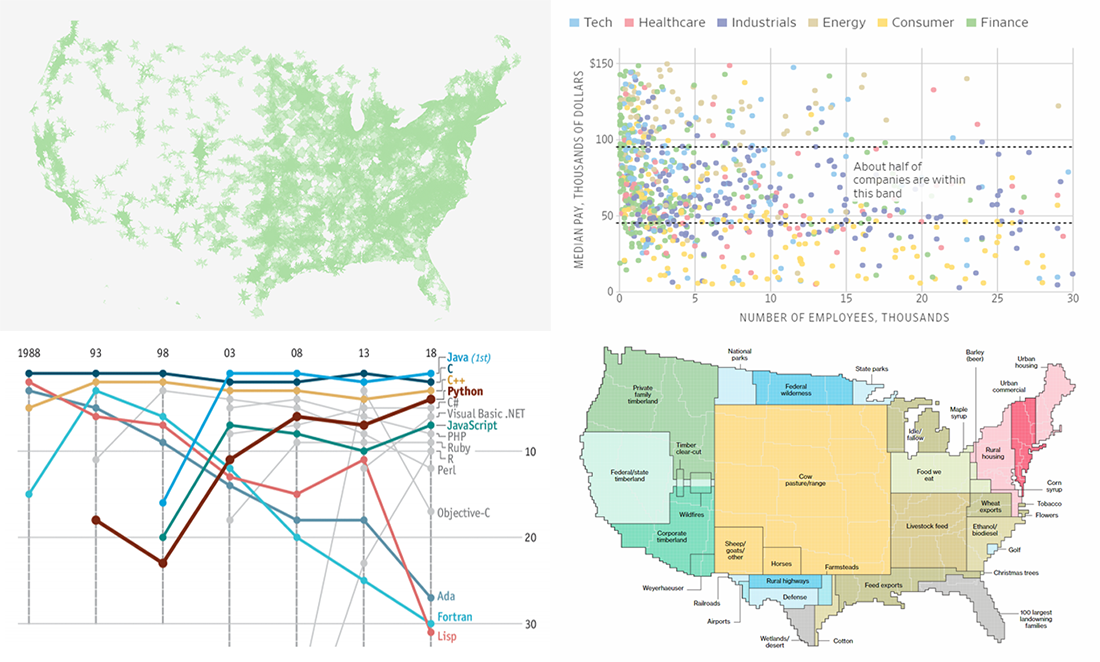 DataViz Weekly is here to meet you with several new interesting data visuals and stories based on them that have come to light just recently. Look what we are happy to feature this time:
how the United States uses its land;
company size vs. pay;
education deserts in America;
popularity of programming languages.
---