February 28th, 2020 by AnyChart Team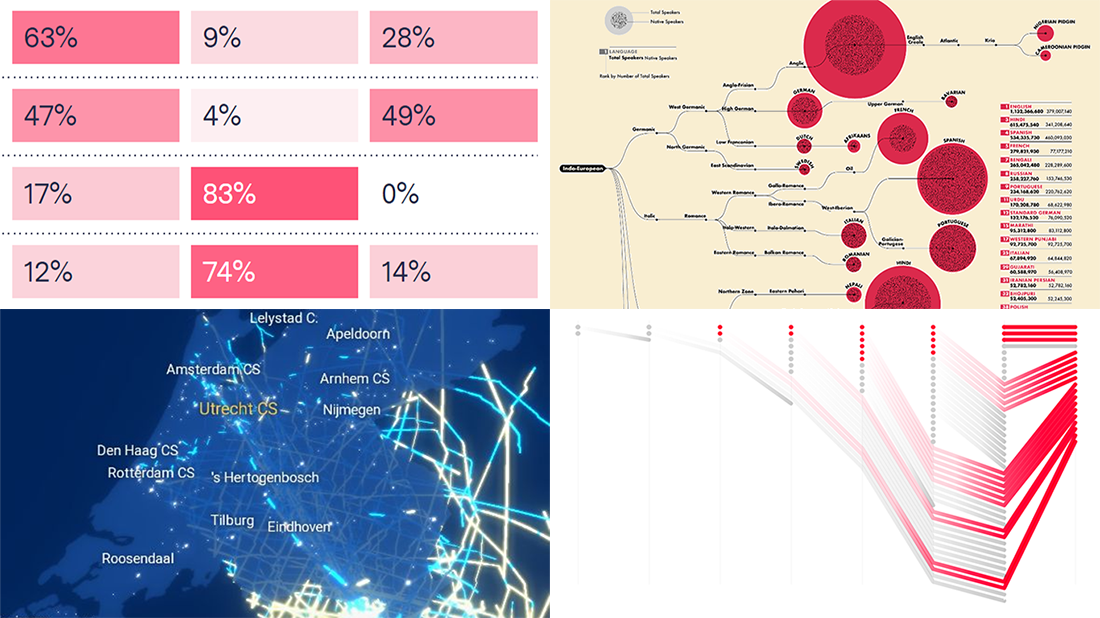 Another week has brought multiple new awesome charts and infographics into the focus of our attention. Join us on a quick review of the most interesting data visualization projects, within the framework of the regular DataViz Weekly feature on the AnyChart blog.
Top 100 languages and their origins — WordTips
Airbnb's legal challenges — Bloomberg
Dutch trains on an average working day — Jan Willem Tulp for NS
Political email filtering in Gmail — The Markup
---
February 26th, 2020 by Anastasia Zoumpliou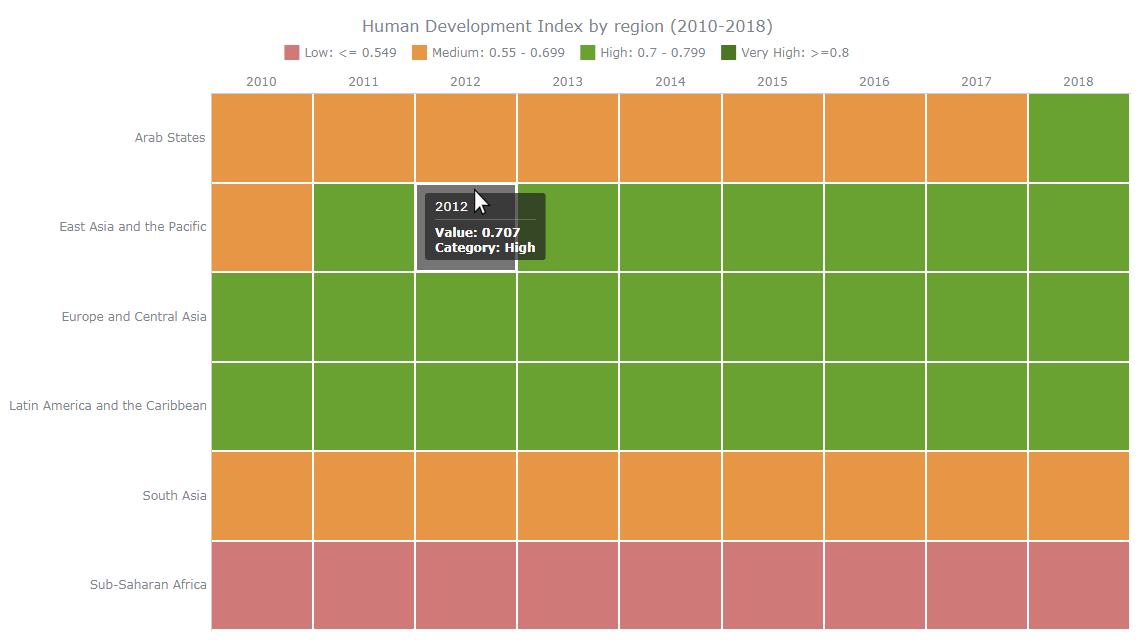 Want to learn how to quickly create an interactive heat map chart using JavaScript? This data visualization tutorial will guide you through the coding process step by step. Basic knowledge of HTML (HTML5) and some understanding of programming are more than enough to master this charting technique.
A heat map (or heatmap chart) is a two-dimensional, matrix-based data visualization in which colors represent values. It is often used to facilitate the analysis of complex data sets, revealing patterns in how variables change, correlate, and more.
Read this JS charting tutorial to the end and you will have no more problems with getting compelling heat maps up and running on your web sites and in your apps.
Read the JS charting tutorial »
---
February 21st, 2020 by AnyChart Team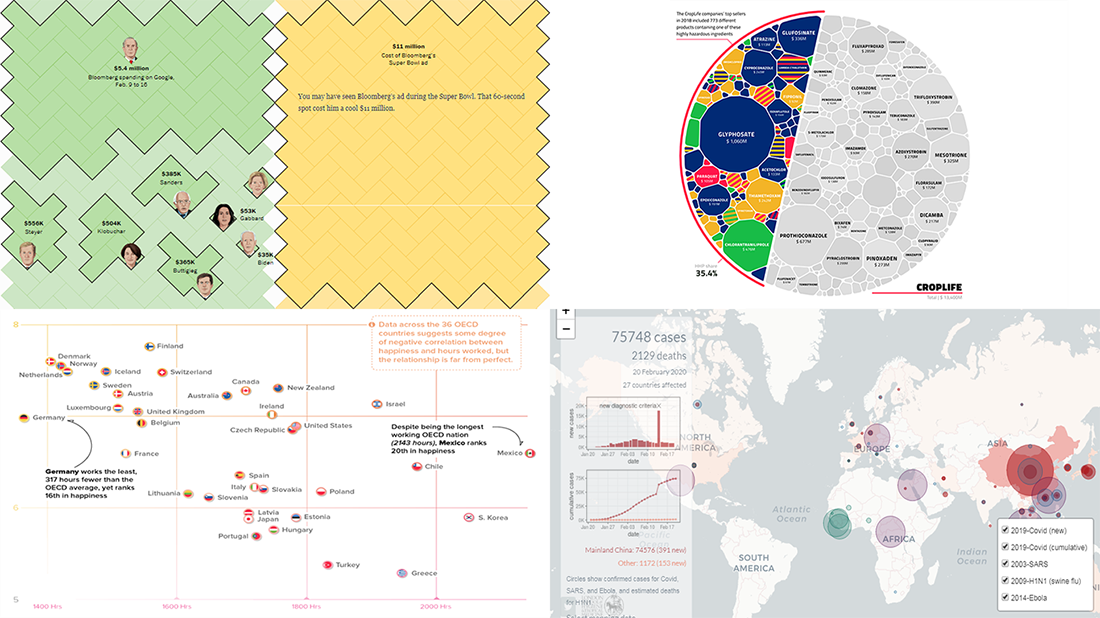 Hey chart lovers, check out a new portion of cool data visualizations! We have come across these fresh projects just about now and are glad to feature them in DataViz Weekly:
Hours worked vs happiness — Visual Capitalist
Mike Bloomberg's advertising budget — The Washington Post
Pesticide sales of global agrochemical giants — Unearthed
Covid 2019 spread in comparison with other epidemics — London School of Hygiene & Tropical Medicine
---
February 14th, 2020 by AnyChart Team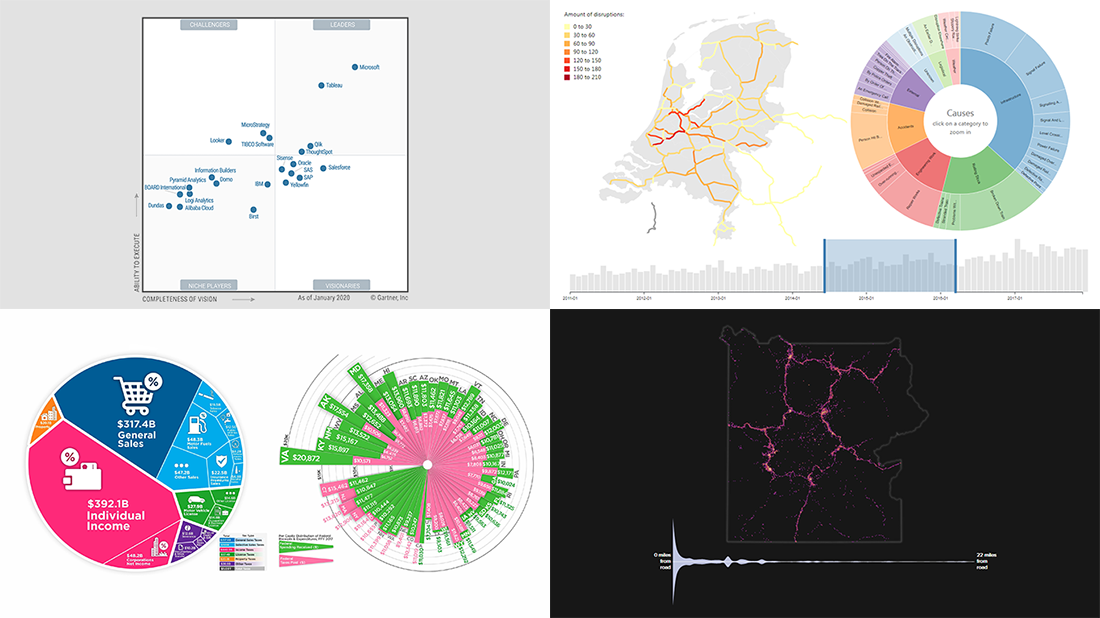 Can't wait to meet new awesome data visualizations in DataViz Weekly? There you go! Today we are pleased to put a spotlight on the following graphics worth seeing:
Magic Quadrant for Analytics and BI Platforms — Gartner
State taxes in the United States of America — Howmuch.net
Viewing locations at U.S. national parks — Nick Underwood, Clare Sullivan and Peter Newman, UW-Madison
Disruptions in the Dutch railway system — Chris Mostert, TU Delft
---
February 7th, 2020 by AnyChart Team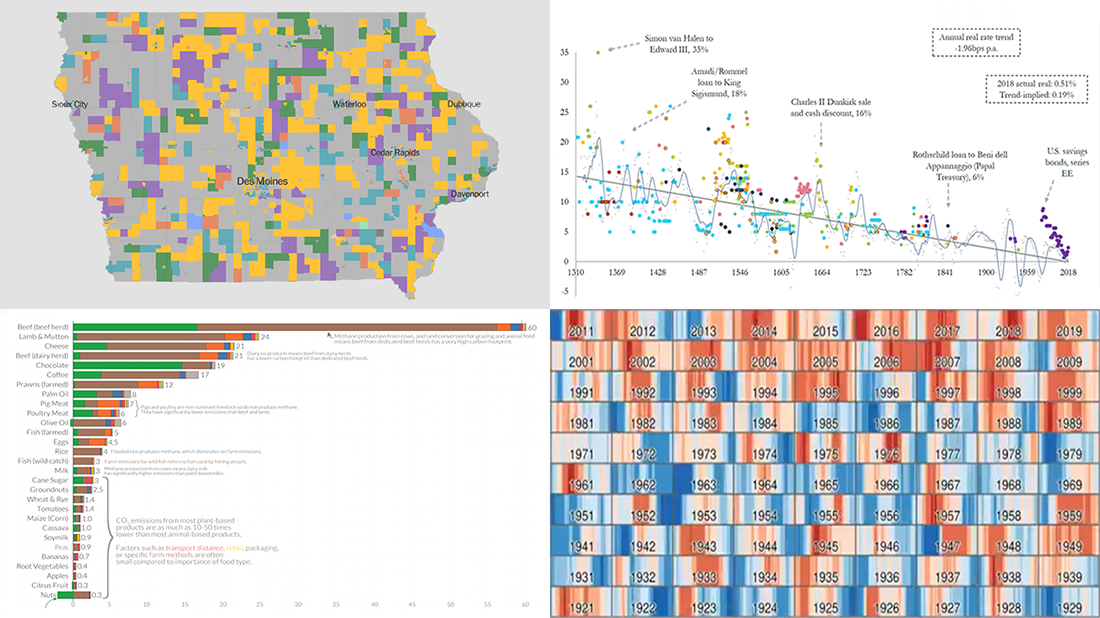 A new DataViz Weekly post is finally out! Here're some of the most interesting charts and maps we've found just lately:
2020 Iowa caucus results for Democrats — The New York Times
Transition from weather to climate — Neil Kaye, Met Office
Global real interest rates since the early 14th century — Paul Schmelzing, Bank of England
Greenhouse gas emissions across the supply chain of diverse food products — Our World in Data
---