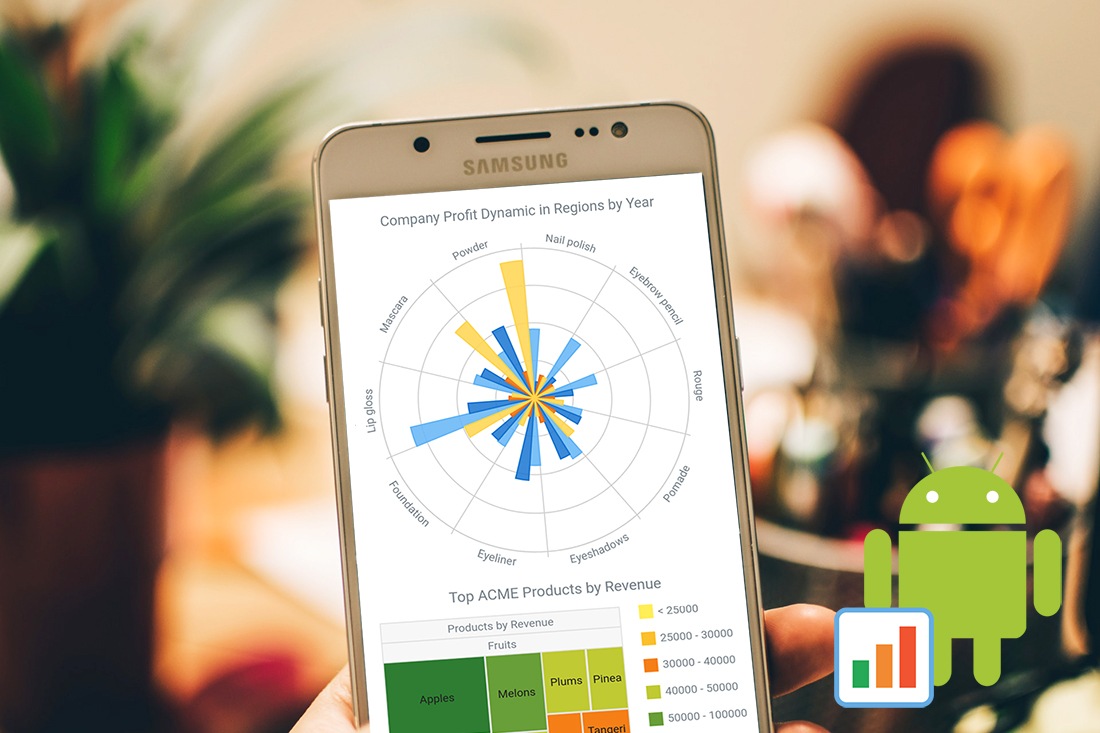 Android app developers can now use AnyChart Java wrapper to run our interactive data visualization solutions in native Android apps! Meet AnyChart Android Charts!
It's a stunning data visualization library for making interactive HTML5 charts in Android apps, running on API 14+ (Android 4.0). AnyChart supplies dozens of different chart types and seamlessly works with any data from any database.
---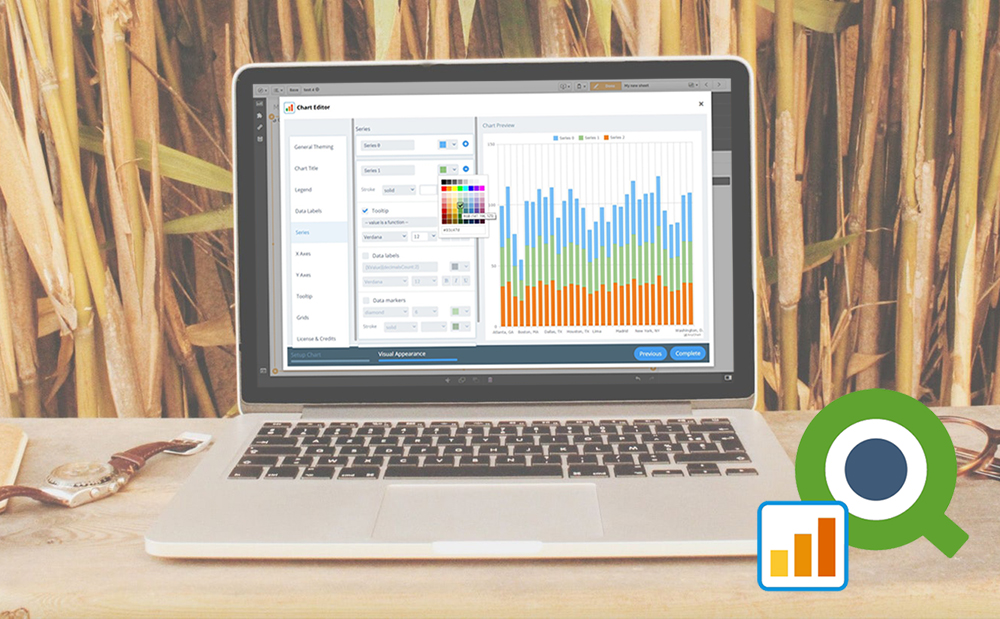 When AnyChart JS Charts' dedicated extension for Qlik Sense first hit the stage on Qlik Branch in the spring of 2017, it was well received by the community. In fact, we delivered what many Qlik users craved: advanced flexibility which at the same time would not affect the ease of interactive data visualization. And that was just the beginning.
Now, we are happy to present version 2.0 of our extension for Qlik Sense!
The major update has brought new chart types and elaborate features out of the box, sharing another portion of the ultimate data visualization power inherent in the AnyChart JavaScript charting library with Qlik users.
---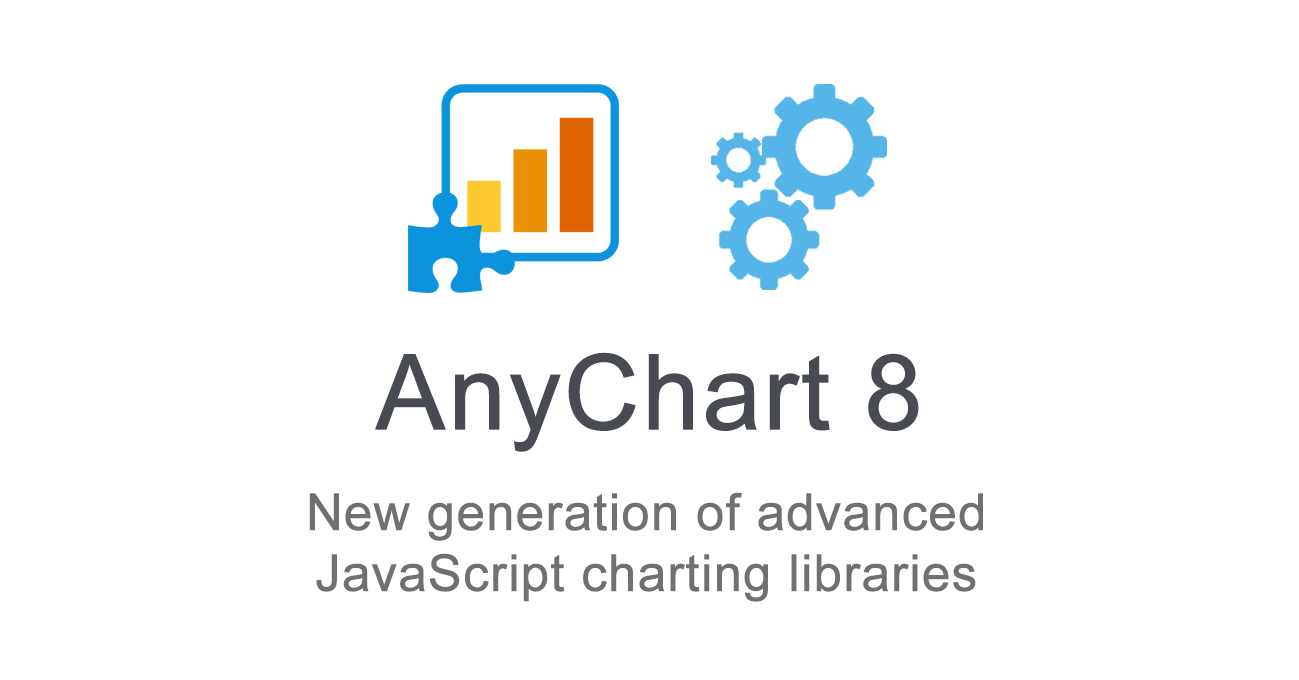 Fall is an amazing time for TV, movie, theater, and other art lovers as that's when a lot of premieres are being launched. Well, we are happy to contribute to the debut mainstream this time! Meet AnyChart 8, a modular JavaScript charting system taking the convenience, performance, and customization in the art of interactive data visualization to the next level.
Join us in reviewing the core innovations delivered in the 8th, module-based generation of AnyChart, including the brand new features now available in our JS charting libraries AnyChart, AnyStock, AnyGantt, and AnyMap, as well as what else is in our nearest plans.
AnyChart JS Charts 8.0.0: Modules, Custom Builds, and Much More
The 8.0.0 release of the AnyChart, AnyGantt, AnyMap, and AnyStock JavaScript (HTML5) charting libraries delivers a lot of brand new features and technical improvements. Please see the list below for a quick overview of what's new.
Categories: AnyChart charting component, AnyGantt, AnyMap, AnyStock, Dashboards, Financial charts, Gantt Chart, HTML5, JavaScript, News, Stock charts
---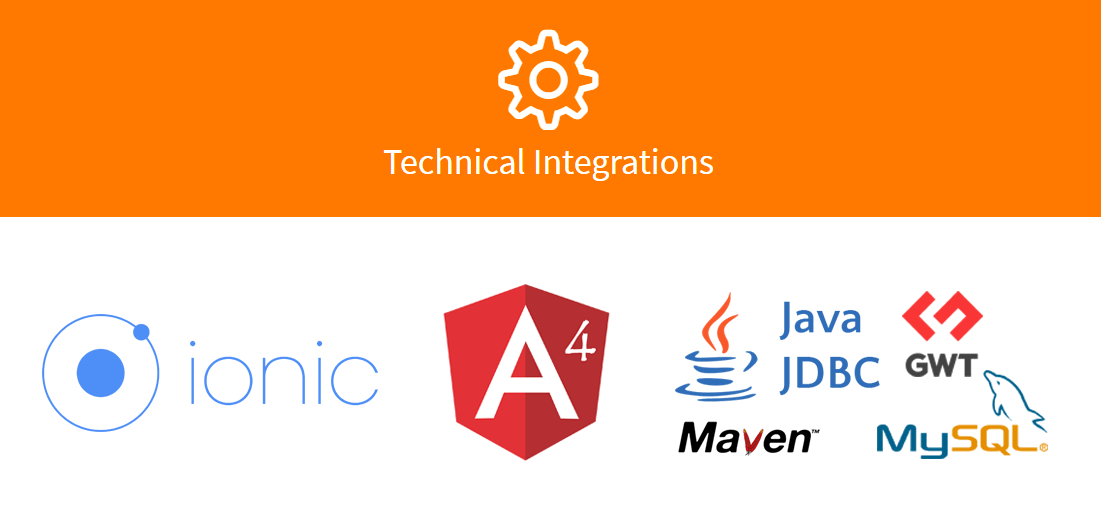 We at AnyChart continue to do our best to help you get interactive JavaScript charts in your HTML5 projects up and running very quickly no matter what technology stack you are into. In addition to the detailed and all-embracing chart documentation as well as the user and data friendly substance inherent in our data visualization solutions, we already created a number of dedicated plugins and integration samples. Using them will save you time and development effort to run AnyChart JS Charts on top of your technology stack.
Here's another step in this direction. Now we are glad to deliver three new technical integration samples! These are designed for quickly and easily getting any chart for Angular 4, Ionic, and Java GWT apps with the help of advanced AnyChart's JavaScript charting libraries.
---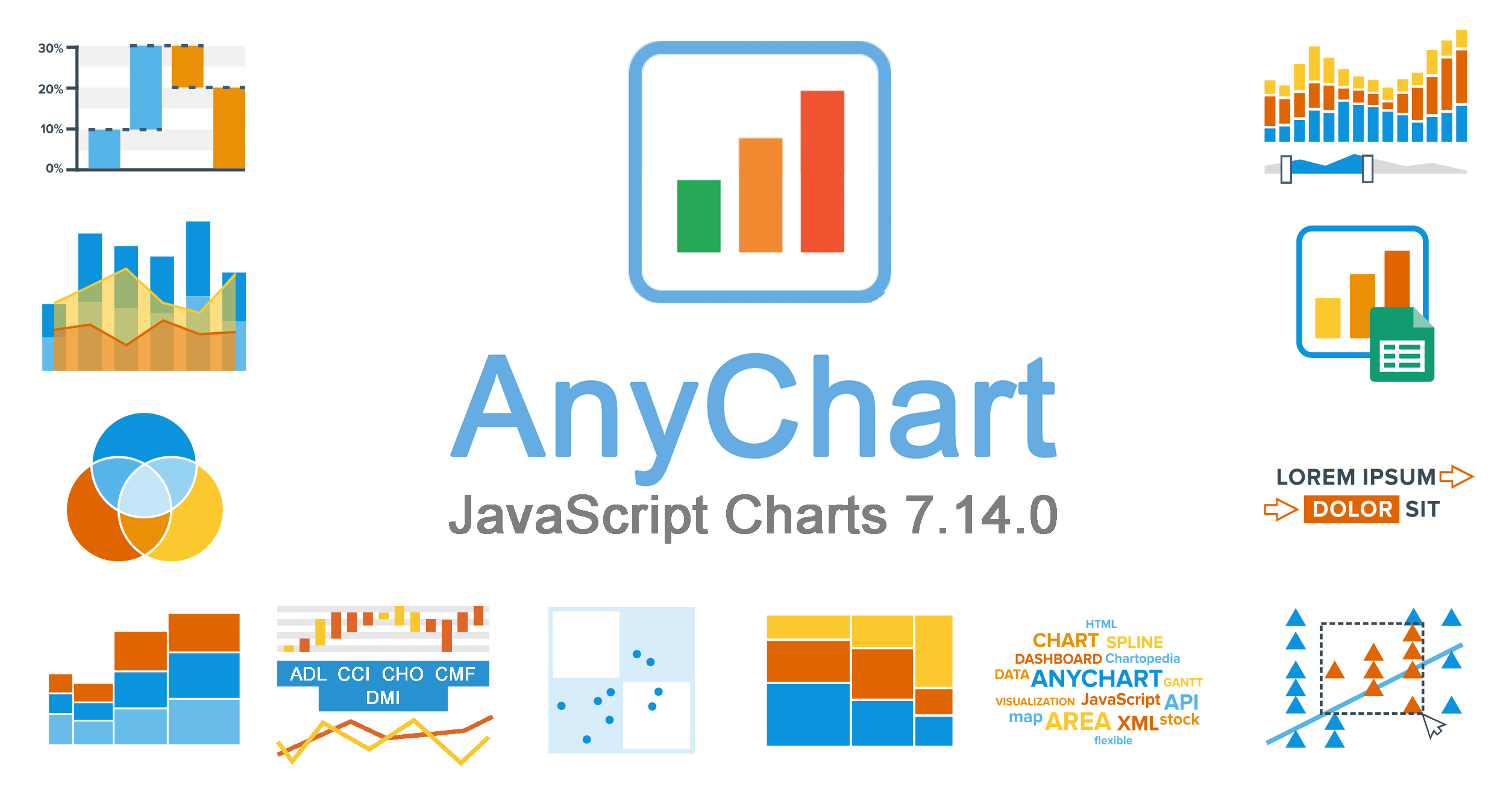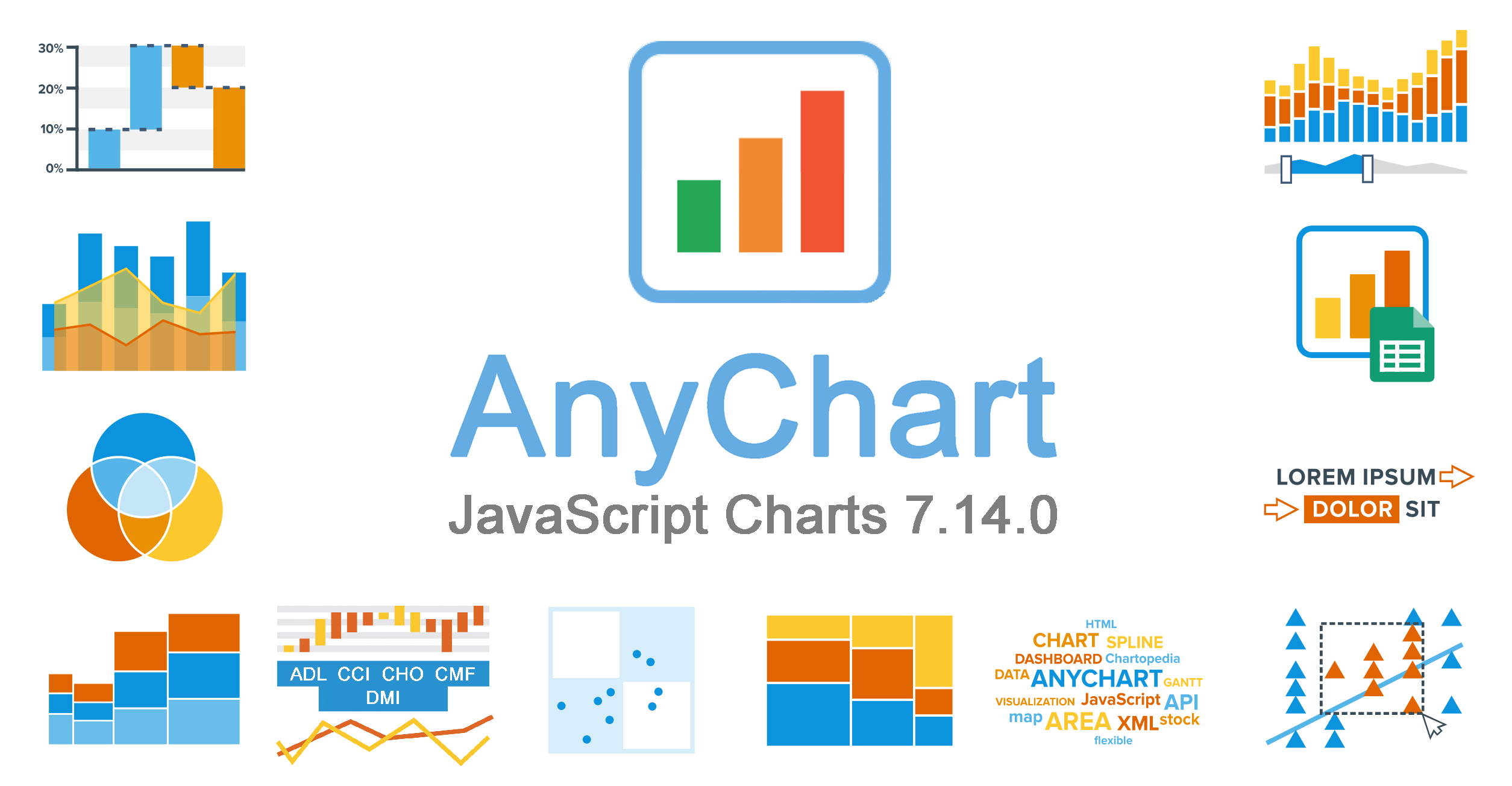 Here are the spring May flowers we promised. After the hard work put in over the past months, we're happy to announce that the 7.14.0 release of our JavaScript charting libraries AnyChart, AnyStock, AnyMap, and AnyGantt is out and ready to download! It brings you new cool features and important improvements that will make your data visualization life even better.
Now, we invite you to discover all the new JavaScript/HTML5 charting capabilities that the 7.14.0 version of AnyChart's data visualization software product family has to offer to you. Here's a quick overview…
Categories: AnyChart charting component, AnyGantt, AnyMap, AnyStock, Business Intelligence, Dashboards, Financial charts, Gantt Chart, HTML5, JavaScript, News, Stock charts
---
GraphicsJS, our powerful JavaScript drawing library that we open-sourced last year, has recently got an update to version 1.2.0. It is the next best news of 2017, a great addition to winning a Devies Award with GraphicsJS for the category "JavaScript Technologies" and to the 7.13.0/7.13.1 releases of our JS/HTML5 charting solutions AnyChart, AnyStock, AnyMap, and AnyGantt.
So, we invite you to take a very quick look at the most important updates (we'll highlight the two below). And then – in case you want to feel the real power of JavaScript drawing and have not used GraphicsJS in your business or fun web projects yet – we are sharing a nice article published on SitePoint just recently. It is an introduction to GraphicsJS based on two tutorials. They will guide you through the most valuable features of this JavaScript drawing library and demonstrate them in action, and you'll learn how to easily create a naïve art picture and a time-killer game.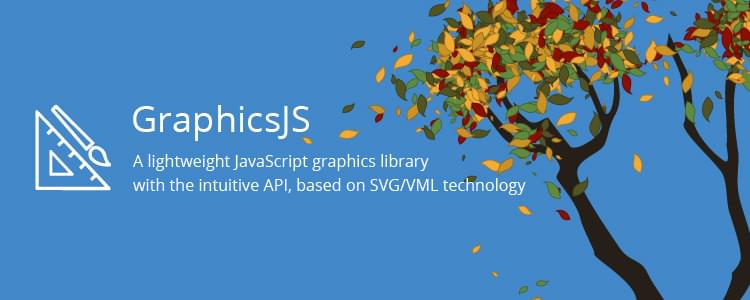 JavaScript Drawing with GraphicsJS: Main Improvements
Closure library and Closure compiler were updated to version 20161024.
Enjoy an improved JavaScript drawing performance! In particular, we optimized the process of obtaining a link to a container for the stage. Also, resize events are now handled with the help of the Timer object, not the iFrame element.
Now, you are welcome to read the SitePoint article about GraphicsJS. Please do not forget to ask your questions, if any. You may do that by leaving a comment here right below the article.
---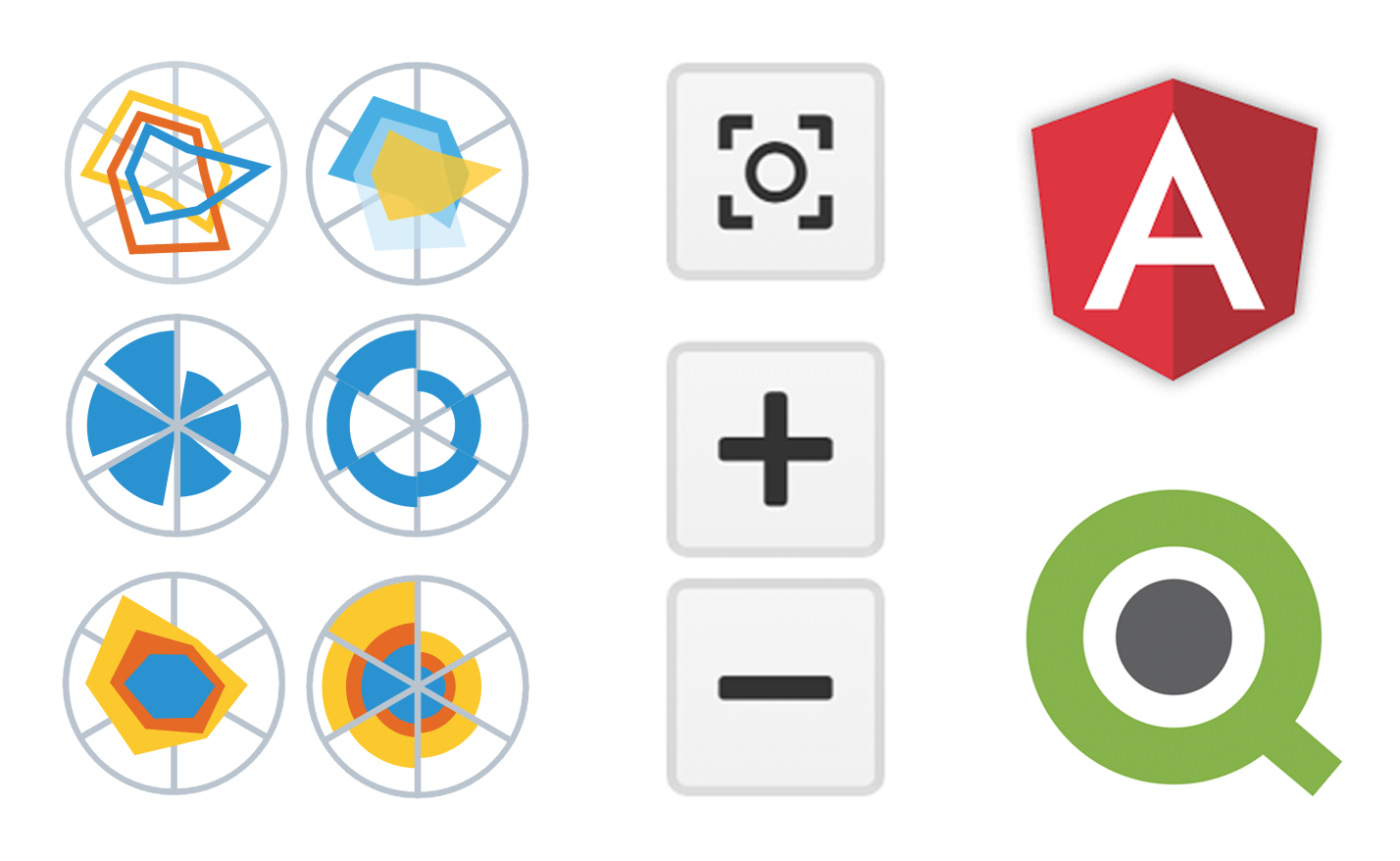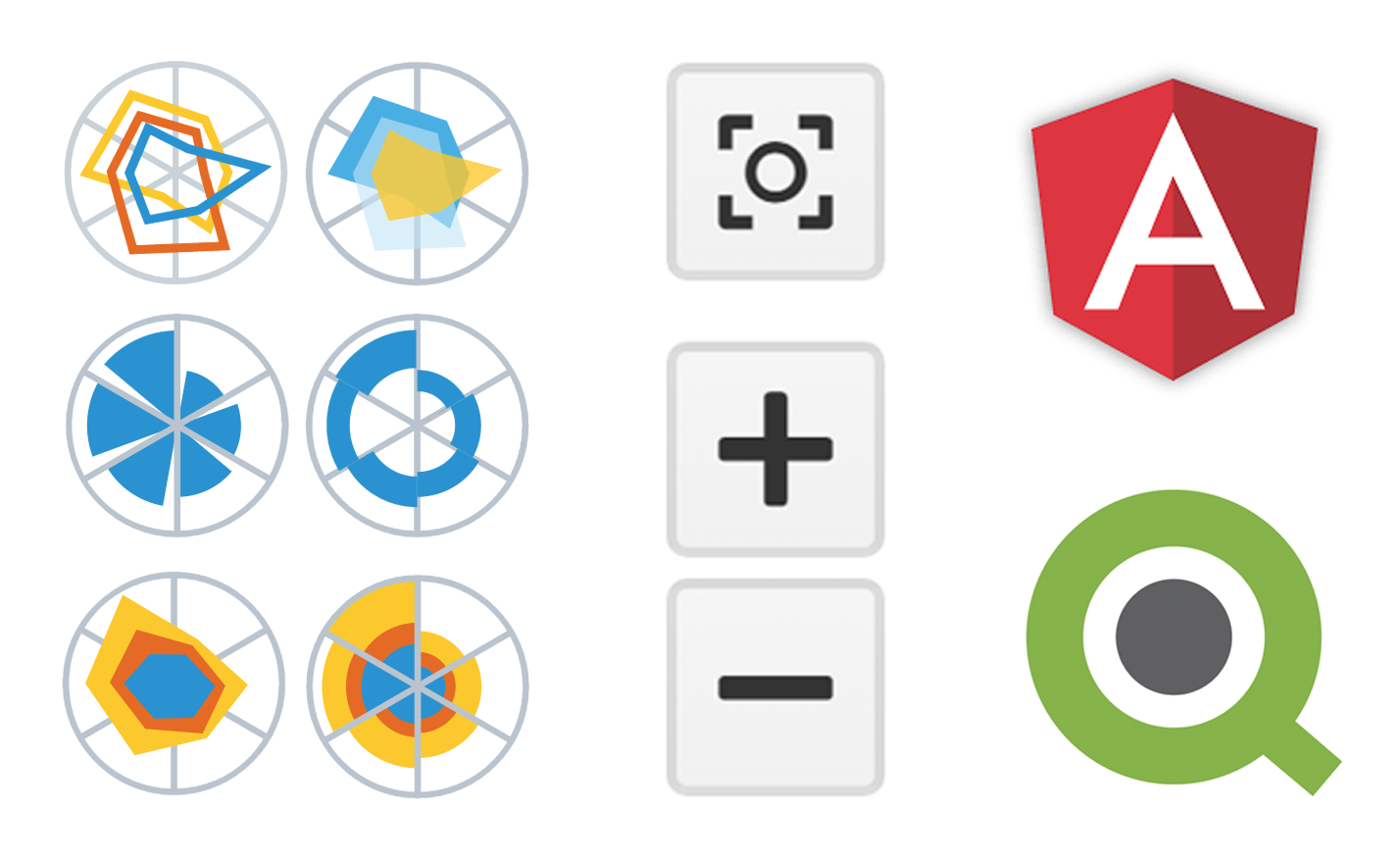 "Sweet April showers do spring May flowers," once wrote 16th-century English poet Thomas Tusser. Well, our customers already know that AnyChart's April brings flowers, too! Last year we launched the great 7.10.0 version of the AnyChart JavaScript charts library and, basically, of our whole data visualization product family. Now, in the year of 2017, April brings you another great update.
So, please all greet the 7.13.1 release of AnyChart, AnyMap, AnyStock, and AnyGantt – our cute first spring flowers grown especially for you!
---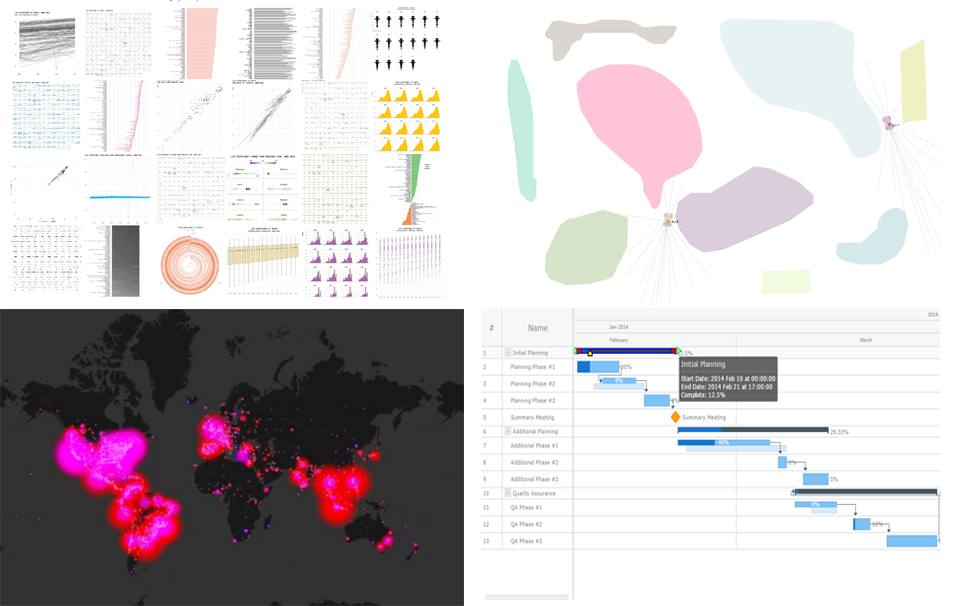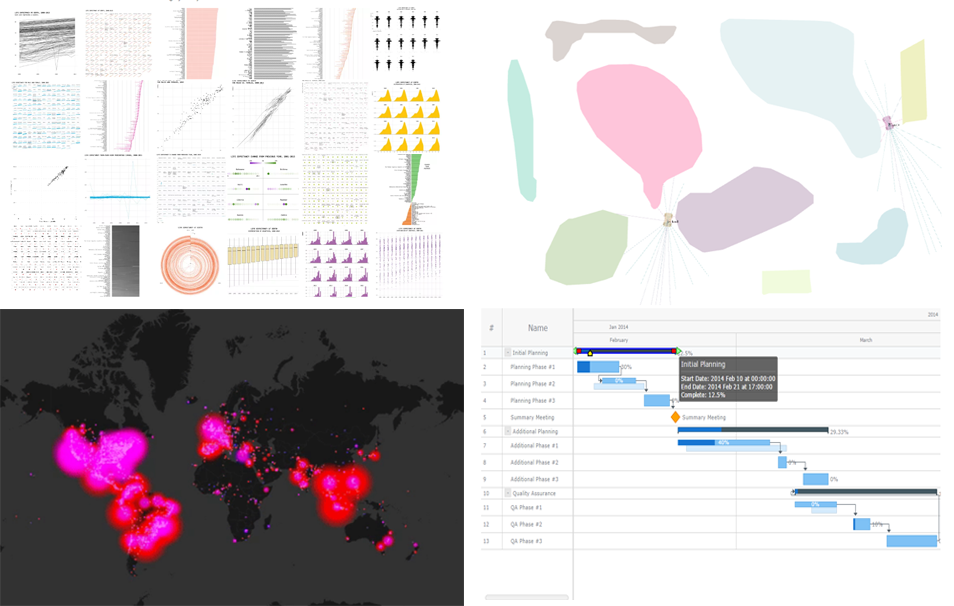 25 data visualization examples of how you can present the same dataset, an animated map of Twitter users' reaction during this year's Oscars, JavaScript-based self-driving cars, and an interactive Gantt chart sample with customized connectors in the Live Edit mode. These are the masterpieces that we are highlighting in today's Data Visualization Weekly post.
Without more ado, let's get to our latest collection of popular and most shared new charts from around the Web.
---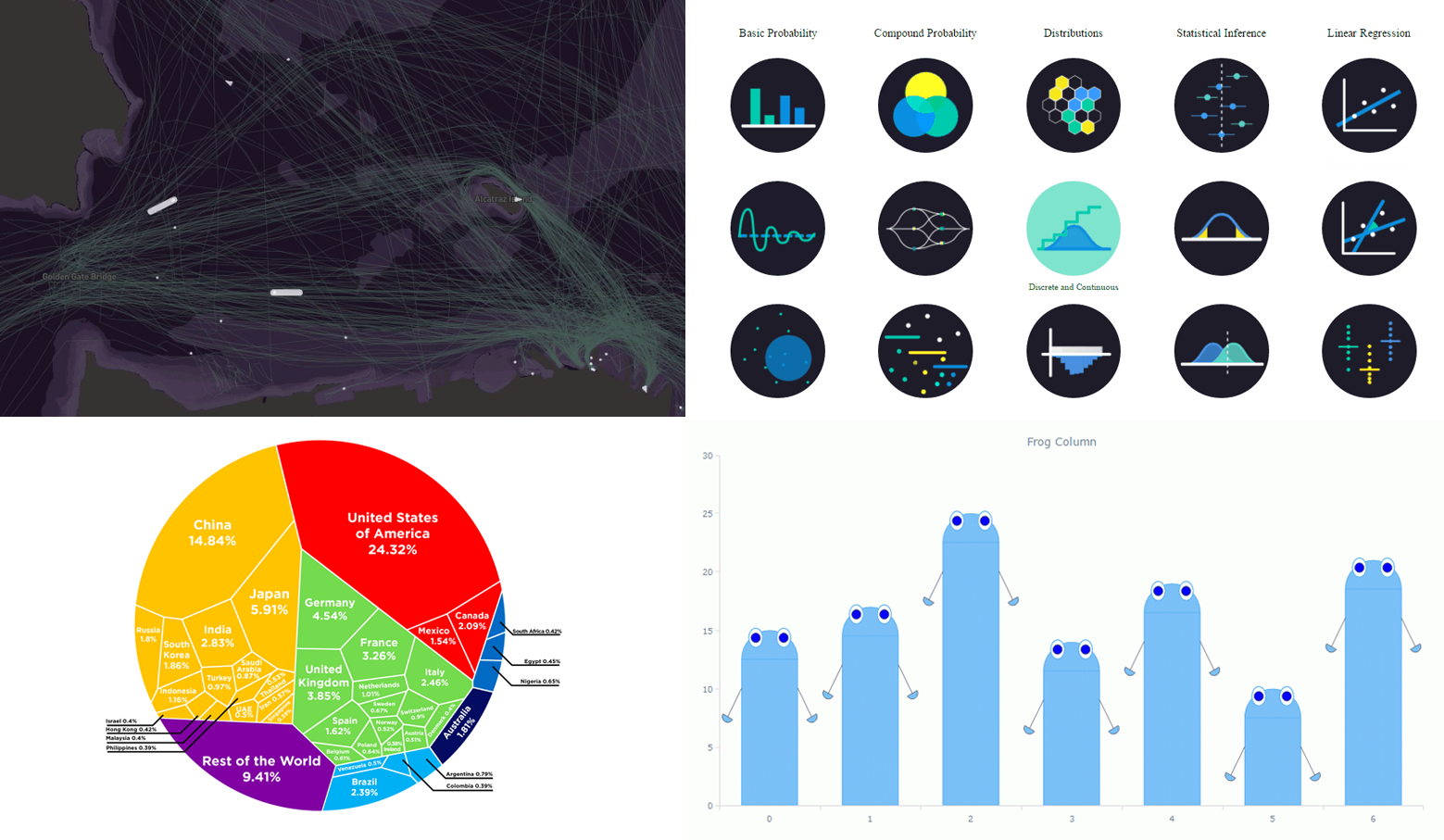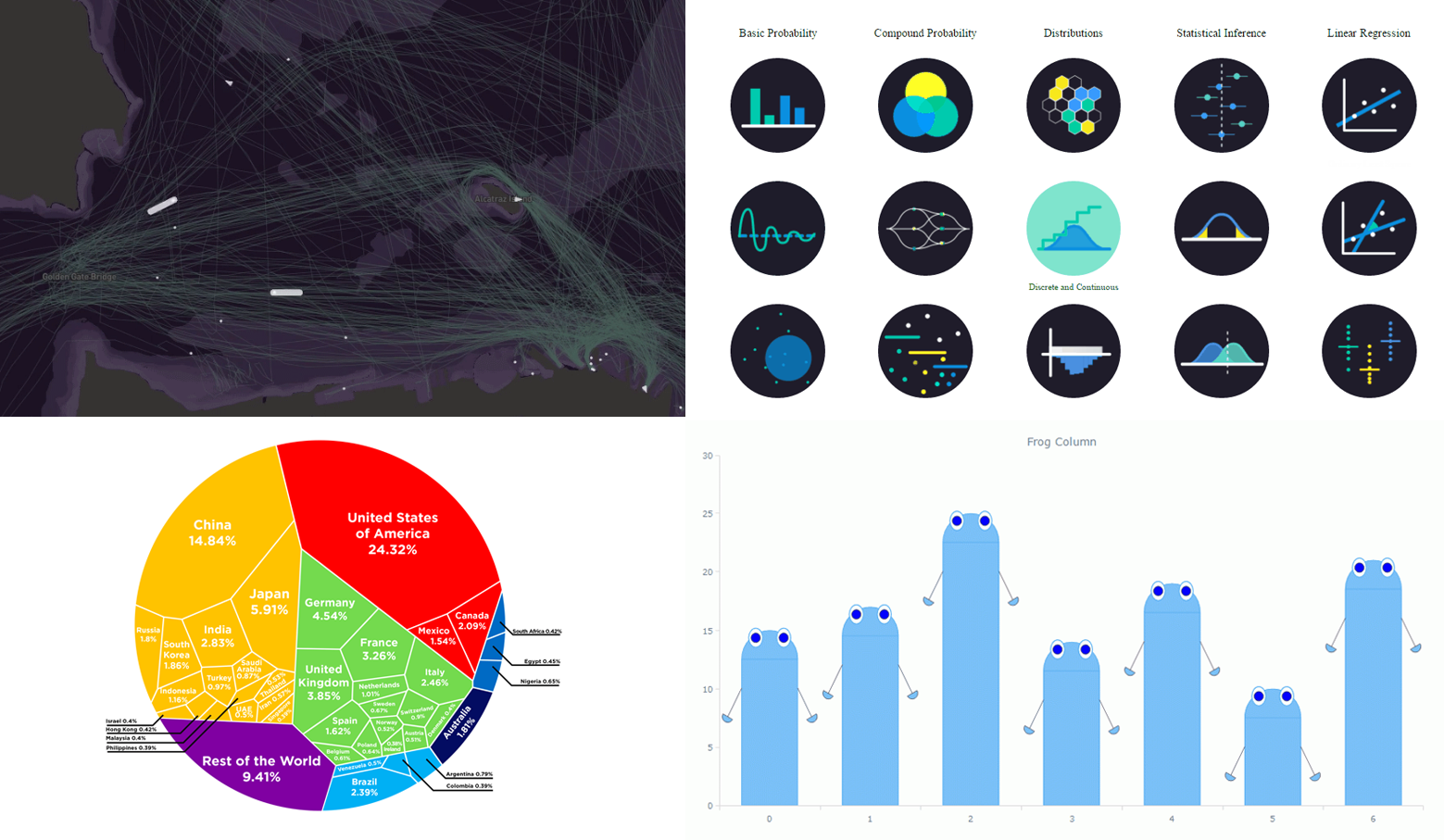 Now it's time to say hello to last week's most eye-catching data visualizations. As always, choosing just some of the best new and most popular pieces is a difficult task. But we are more than glad to do that for Data Visualization Weekly! And please don't stop making more and more charts, people! That's pleasant and greatly inspiring to see so many cool data visualizations emerge every week. Examining them also allows all of us to keep learning from the best practices, expand the vision, and further improve skills and understanding.
Today's Data Visualization Weekly issue highlights the following four great presentations:
animated map of shipping in the San Francisco Bay;
interactive visualization of statistics and probability;
Voronoi diagram of the global economy;
"frog" column chart of whatever you need.
---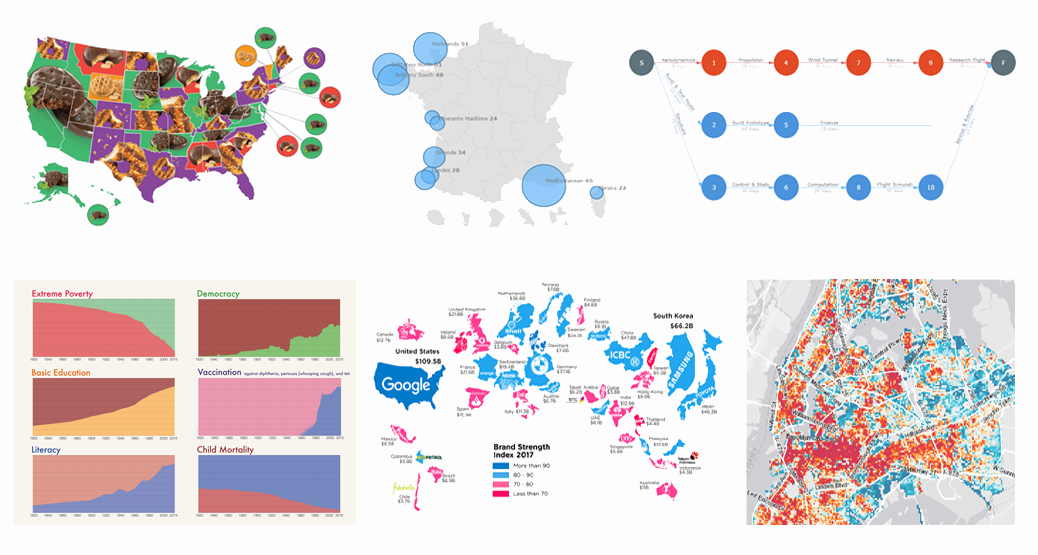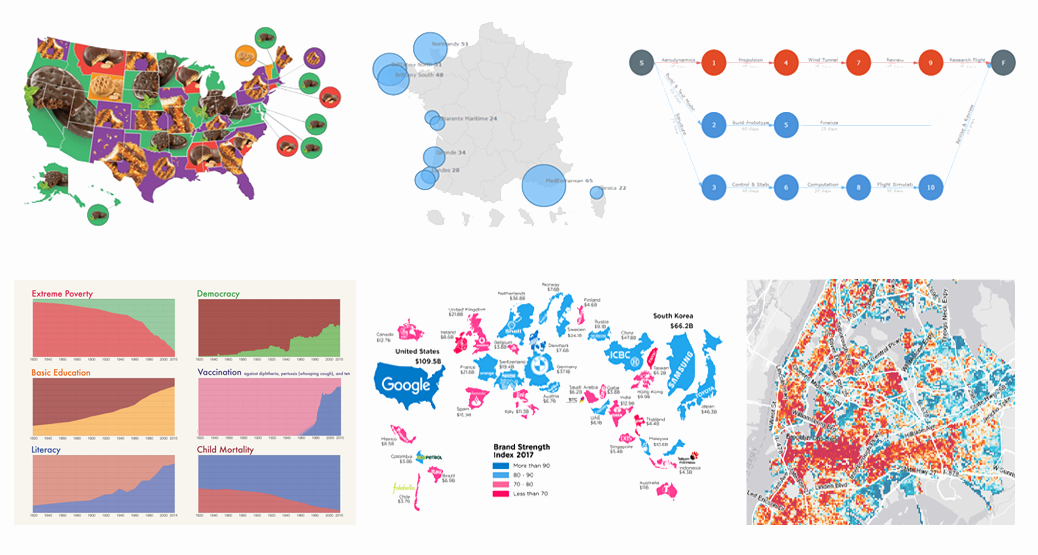 We are back with another collection of interesting charts, maps and infographics being popular lately. As you probably noticed, our Data Visualization Weekly series took a short break. In fact, no new issue came out last week. But the reason is simple and (hopefully) excusable. In fact, we were working really hard to get things done with the exciting major 7.13.0 update that our JavaScript charting libraries has received earlier this week.
Now the source code of AnyChart, AnyMap, AnyStock and AnyGantt is open. Plugins for all popular JS frameworks are available. And all the new features from the 7.13.0 release work great. That means we can finally get back to you to showcase new data visualizations that people followed most on our Twitter, Facebook and LinkedIn accounts over the last days. Moreover, the current issue of Data Visualization Weekly will cover the last two weeks instead of just one, to reimburse you for the delay. So, let's take a look at the following great visual pieces now:
Most Popular Girl Scout Cookies;
History of Global Living Conditions in Interesting Charts;
Interactive Map of Popular Surfing Areas in France;
Most Popular Brands in Each Country;
PERT Chart of Airplane Design Process;
Revealing Age of Buildings in New York City.
---