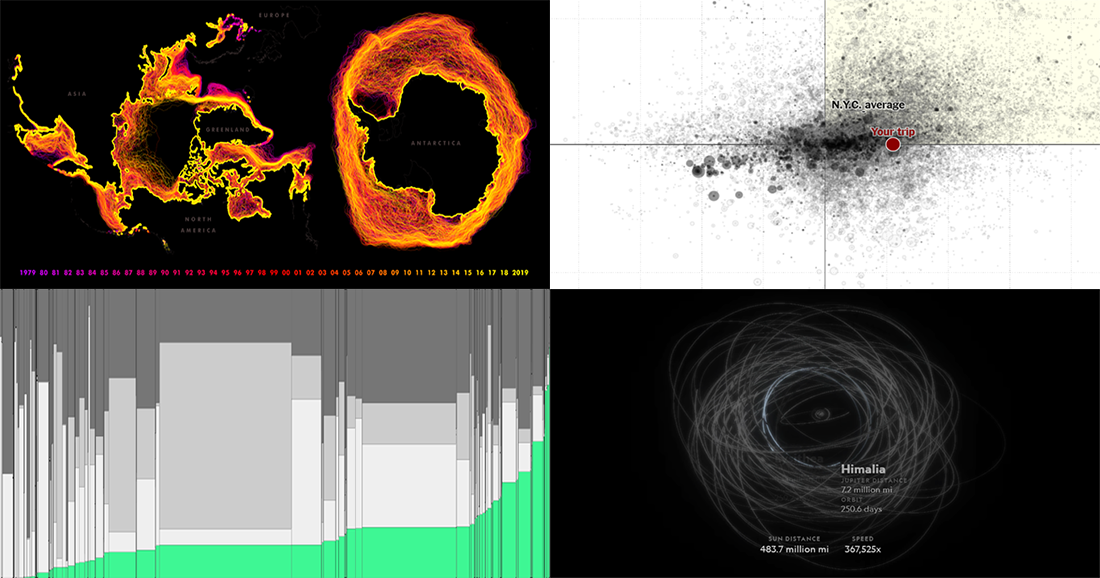 Many excellent visualizations have appeared this week around the web. Now it's time to choose four and briefly introduce them to you — that's what we've been doing for years within the framework of the special DataViz Weekly feature on our blog.
Alright. We invite you to take a look at the following new cool projects as another set of great data visualization examples, for your inspiration and fun:
Variability in the New York subway commutes — The Upshot
Moons in our solar system — National Geographic
Energy consumption worldwide since 1980 — Bloomberg
Sea ice extents since 1979 — ArcGIS Blog
---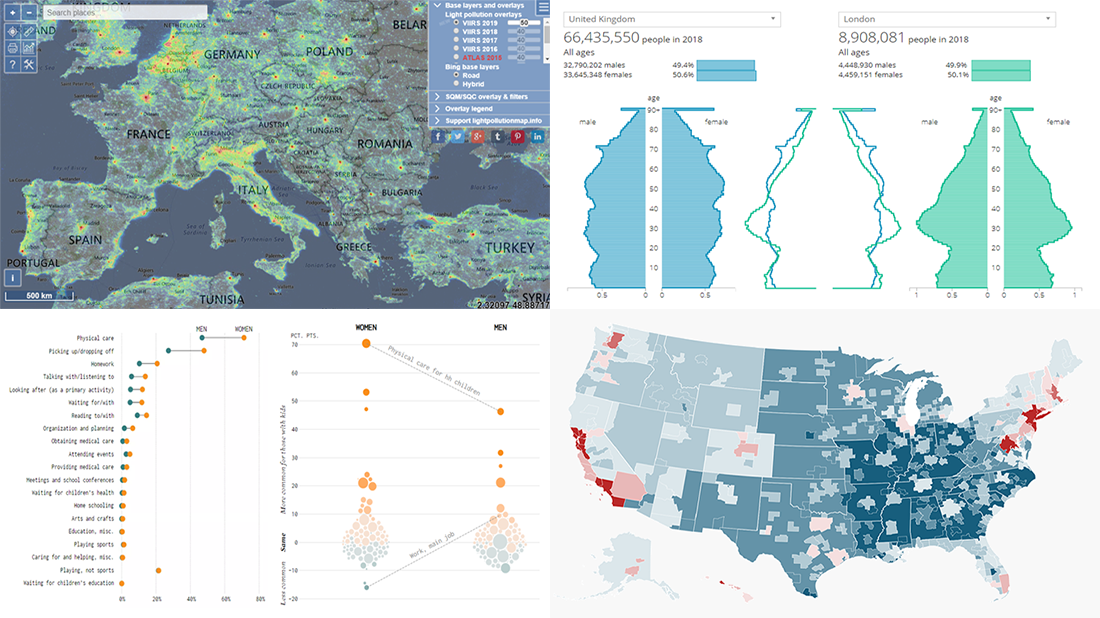 Here are some of the cool, engaging data visualizations we've come across these days. They are great examples of how awesome and informative charts can be when they truly let data talk.
The visualizations we are featuring this time on DataViz Weekly are as follows:
Differences between men and women's everyday life with kids — FlowingData
50 maps showing various aspects of the American life — Business Insider
New population estimates for the United Kingdom — ONS
Light pollution around the globe — Jurij Stare
---