August 5th, 2022 by AnyChart Team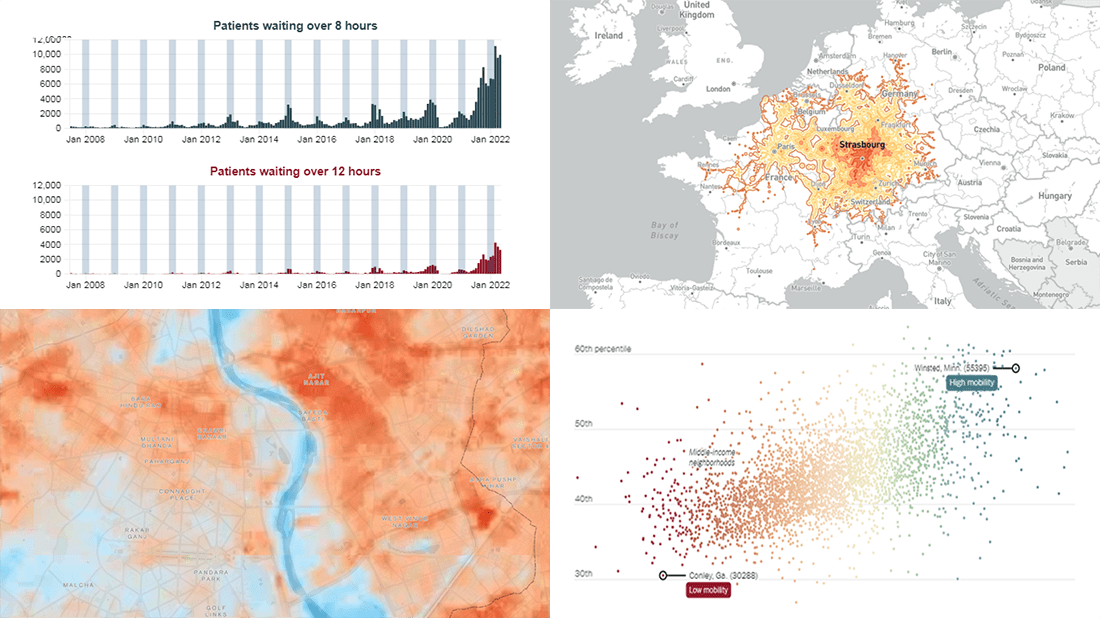 We've seen a lot of good new visualizations over the last week. Here are four projects with the best ones, amazing illustrations of how data can (and should) be brought to life with the right graphics. Featured today on DataViz Weekly:
Five-hour train ride destinations in Europe — Benjamin Td
Scotland's NHS waiting times — DC Thomson
Cool spots inside sweltering cities — Bloomberg Green
Friendships between poor and rich as a factor of economic mobility — The Upshot
---
August 4th, 2022 by Shachee Swadia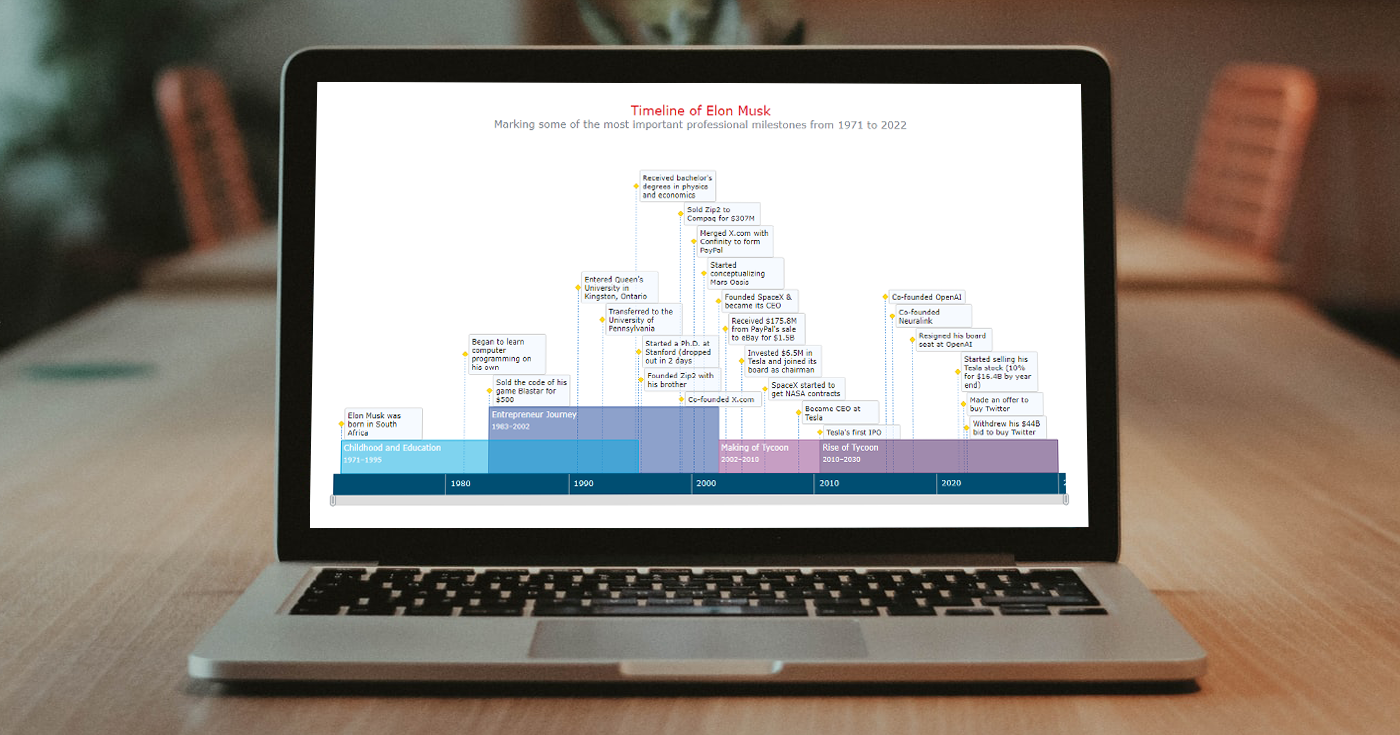 A timeline chart is an excellent way to represent important events and periods in chronological order. Now, let me teach you how to easily create an elegant interactive visualization like that using JavaScript!
To make this tutorial both helpful and entertaining, I decided to take real data. Join me as I visualize the life of Elon Musk in a JS timeline chart step by step, focusing on the most important events in his career as an entrepreneur and investor.
---