August 26th, 2022 by AnyChart Team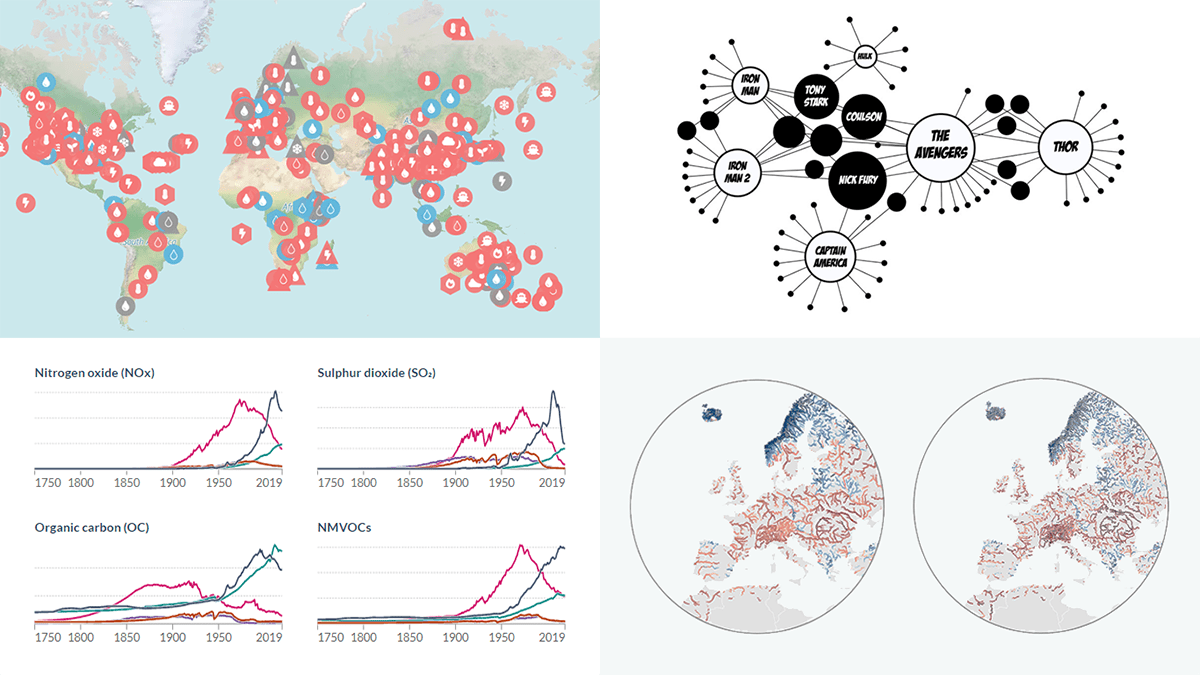 Ready to see some wonderful data visualizations? DataViz Weekly is here as always on Friday! Check out these awesome new ones:
Extreme weather attribution to human-caused climate change — Carbon Brief
River discharge anomaly in Europe — Dominic Royé
Air pollution emissions by country since 1750 — Our World in Data
Connections in the Marvel Cinematic Universe — Tristan Guillevin
---
August 19th, 2022 by AnyChart Team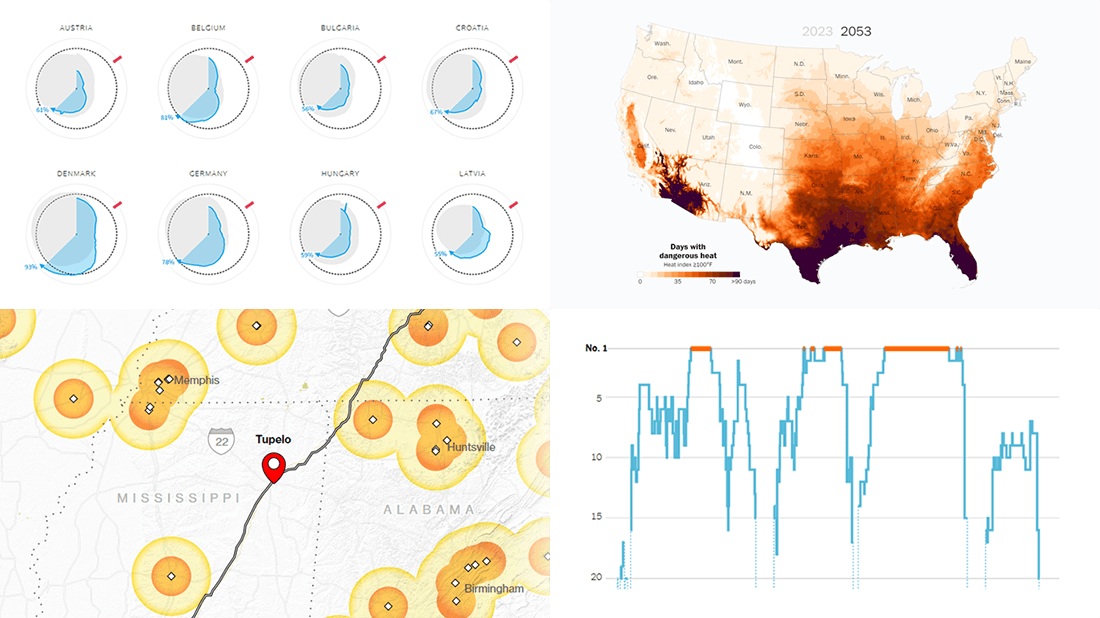 We continue to curate roundups of our favorite data graphics we see each week. Keep reading this new DataViz Weekly to check out four recent stories with cool visualizations that are totally worth a look!
European gas storage levels — Reuters
EV charging along popular American roads — Bloomberg
Serena Williams's career in tennis — The New York Times
Perilous heat waves in the U.S. by 2053 — The Washington Post
---
August 15th, 2022 by Shachee Swadia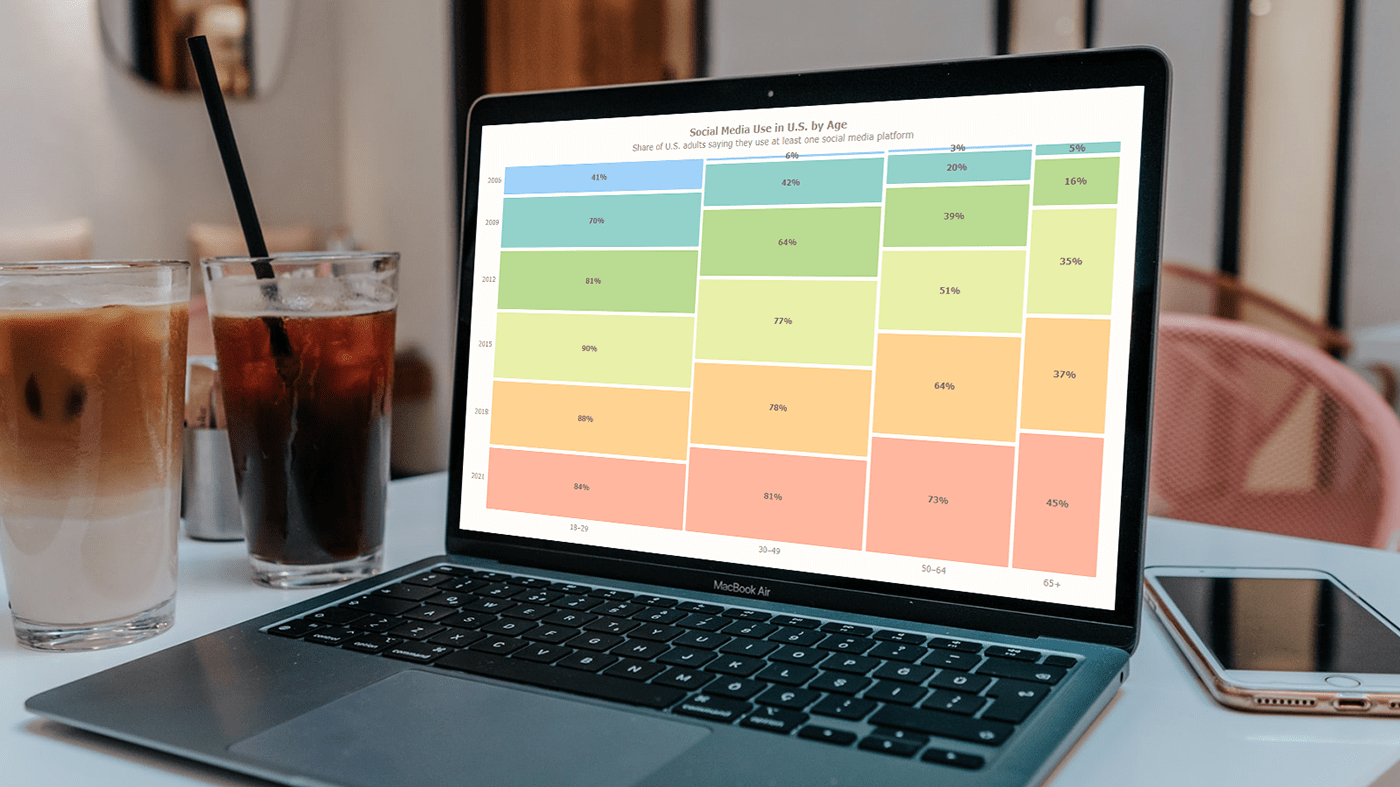 Have you heard of a mosaic plot? It is a very interesting chart type designed to facilitate exploring relationships between variables. Mosaic plots (also known as mosaic charts) visualize data in rectangular tiles whose width encodes one variable and height the other.
If you'd like to learn how to create such an elegant diagram with ease, follow me as I will show you the ropes right now! Along this tutorial, I will be building an interactive mosaic plot of social media adoption in the United States by age group and year, using JavaScript and explaining every step in detail.
Read the JS charting tutorial »
---
August 12th, 2022 by AnyChart Team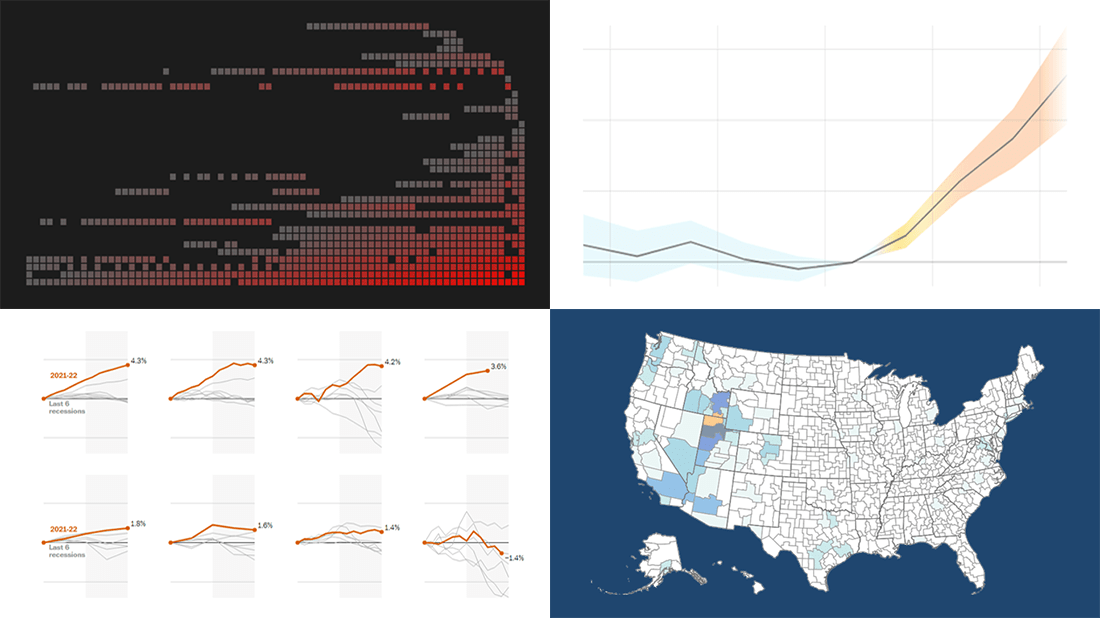 Visualizing data is an excellent way to quickly see patterns and trends hidden in it. In the DataViz Weekly series, we illuminate great fresh examples to illustrate how that works in practice. This time, we invite you to check out the following:
73 years of Formula One history — ATLO by Átlátszó
Indicators of an economic recession in the U.S. — The Washington Post
Migration patterns of young adults in the U.S. — Policy Impacts, U.S. Census Bureau, Opportunity Insights, Darkhorse Analytics
Effects of rising temperatures outside on our daily lives — El País
---
August 5th, 2022 by AnyChart Team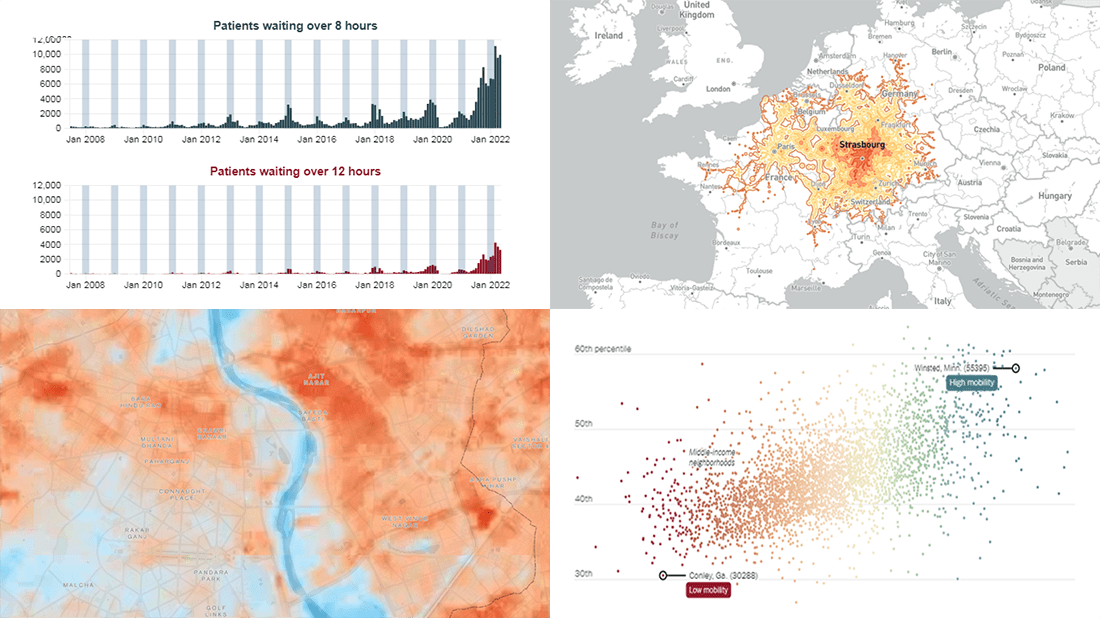 We've seen a lot of good new visualizations over the last week. Here are four projects with the best ones, amazing illustrations of how data can (and should) be brought to life with the right graphics. Featured today on DataViz Weekly:
Five-hour train ride destinations in Europe — Benjamin Td
Scotland's NHS waiting times — DC Thomson
Cool spots inside sweltering cities — Bloomberg Green
Friendships between poor and rich as a factor of economic mobility — The Upshot
---
August 4th, 2022 by Shachee Swadia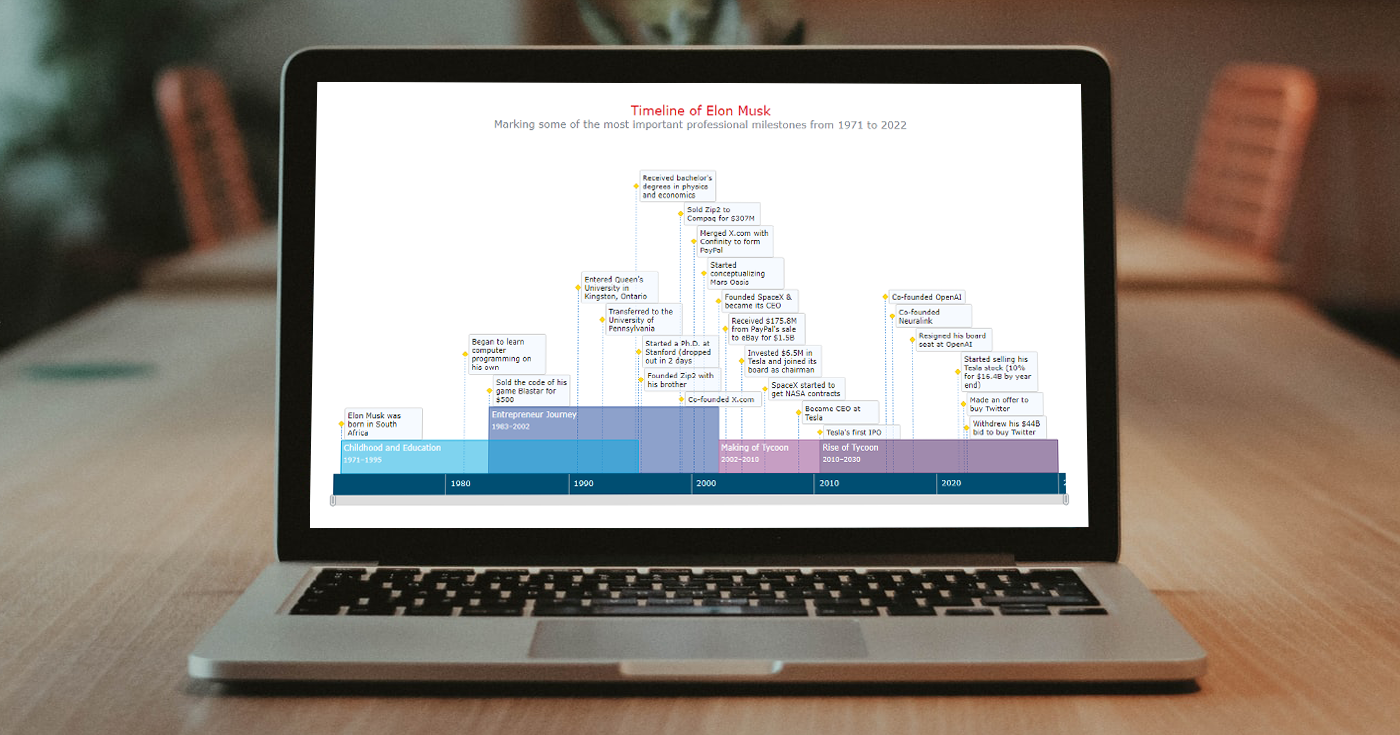 A timeline chart is an excellent way to represent important events and periods in chronological order. Now, let me teach you how to easily create an elegant interactive visualization like that using JavaScript!
To make this tutorial both helpful and entertaining, I decided to take real data. Join me as I visualize the life of Elon Musk in a JS timeline chart step by step, focusing on the most important events in his career as an entrepreneur and investor.
Read the JS charting tutorial »
---