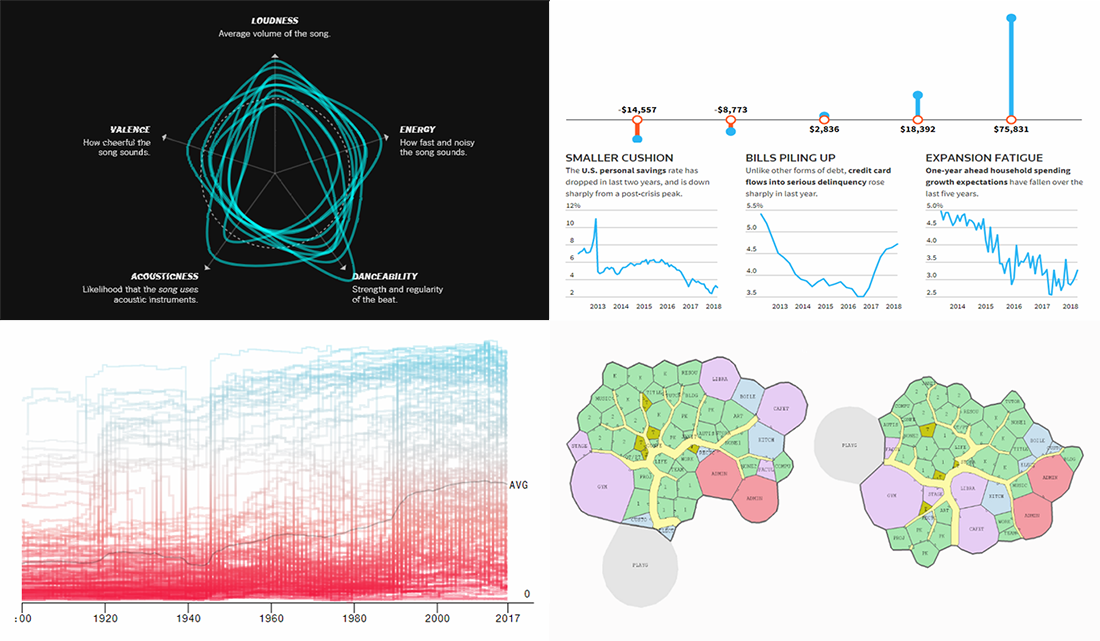 Another seven-day-long wait is over, and finally, the new DataViz Weekly piece is now out. So if you want to check out some of the new cool dataviz works we've recently found out there on the web, look no further!
Today on Data Visualization Weekly:
more elections but less democracy;
floor plan optimization based on genetic algorithms;
similarity of music hits;
poorer Americans and U.S. economy growth.
New Cool DataViz Works on Data Visualization Weekly. August 3, 2018 — August 10, 2018
More Elections But Less Democracy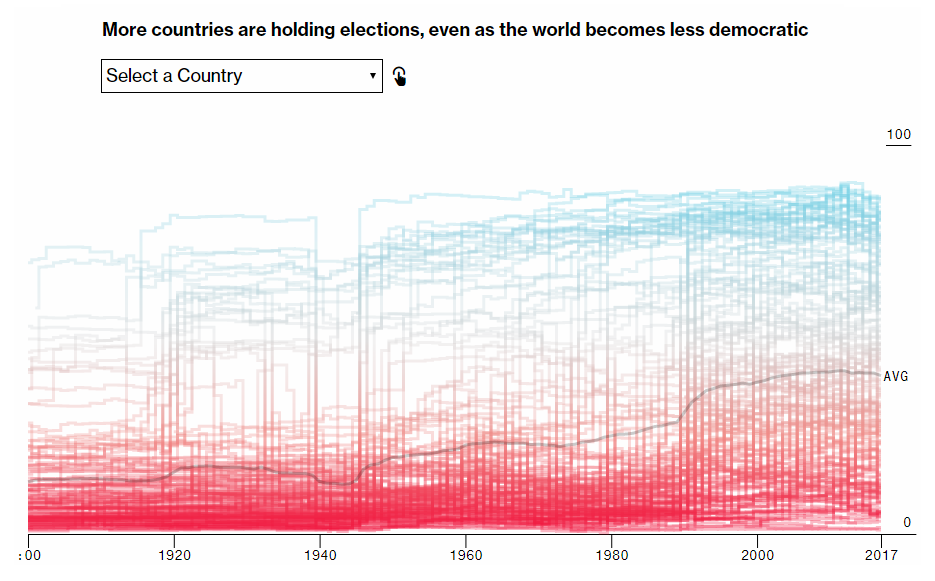 More and more countries adhere to elections as the core decision-making tool when it comes to selecting the highest-ranking government officials. However, experts say this does not prevent the world from getting less democratic. Join Bloomberg's Lauren Leatherby and Mira Rojanasakul as they look into the data from this year's V-Dem Liberal Democracy Index report to see what's going on.
Floor Plan Optimization with Genetic Algorithm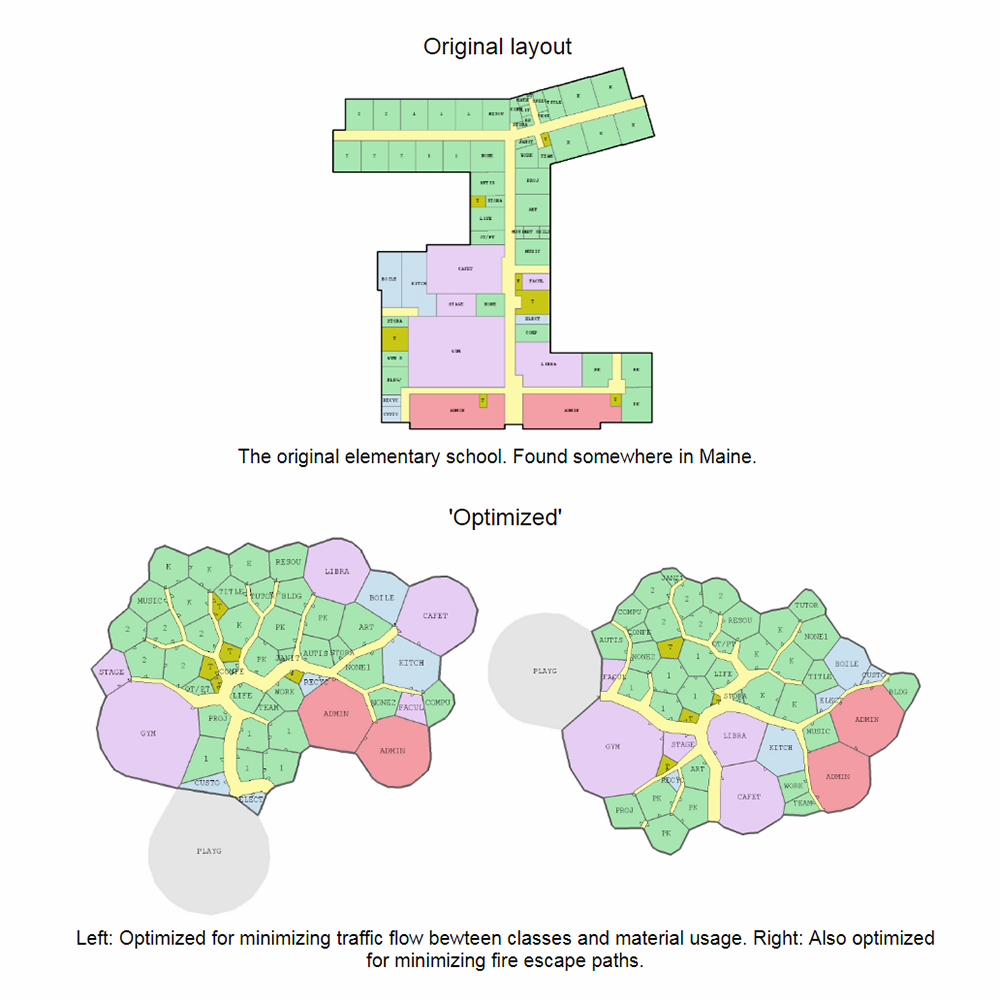 Programmer and designer Joel Simon made a research into how genetic algorithms can be applied to optimize building layouts. In particular, he took a basic elementary school as an example and presented several options of its floor plan design based on different optimization goals.
Musical Similarity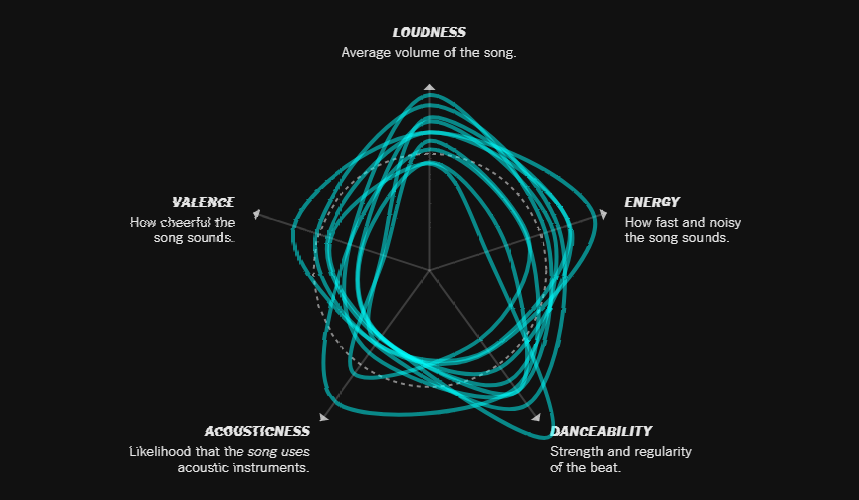 The New York Times' Sahil Chinoy and Jessia Ma visualized music data from Spotify to analyze the shape of the top summer hits of the past and the present. What they found — and what you can notice on their charts — was the increase of the song similarity over time, which also goes in line with an opinion of Larry Miller, the director of the music business program at the New York University's Steinhardt School, that "the hit-making process has become less random than it once was." However, data also shows 2018 could stand out and mark the beginning of a new period of diversity in music.
Poorer Americans and U.S. Economy Growth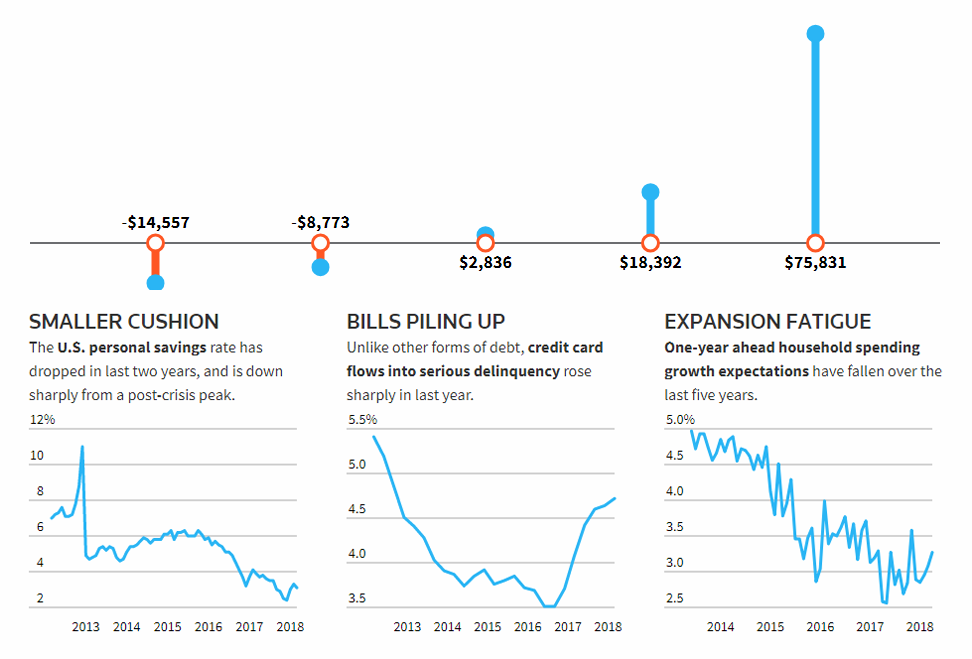 Reuters offered a look at the current state of the U.S. economy through the prism of how life of the bottom — in terms of median before-tax income — parts of American earners has changed. Check out multiple charts in the article.
***
We hope you liked these new cool dataviz works. The next week will definitely bring more. Follow DataViz Weekly on the AnyChart blog and we'll keep you posted!
Everyone, have a nice weekend!
---
No Comments Yet