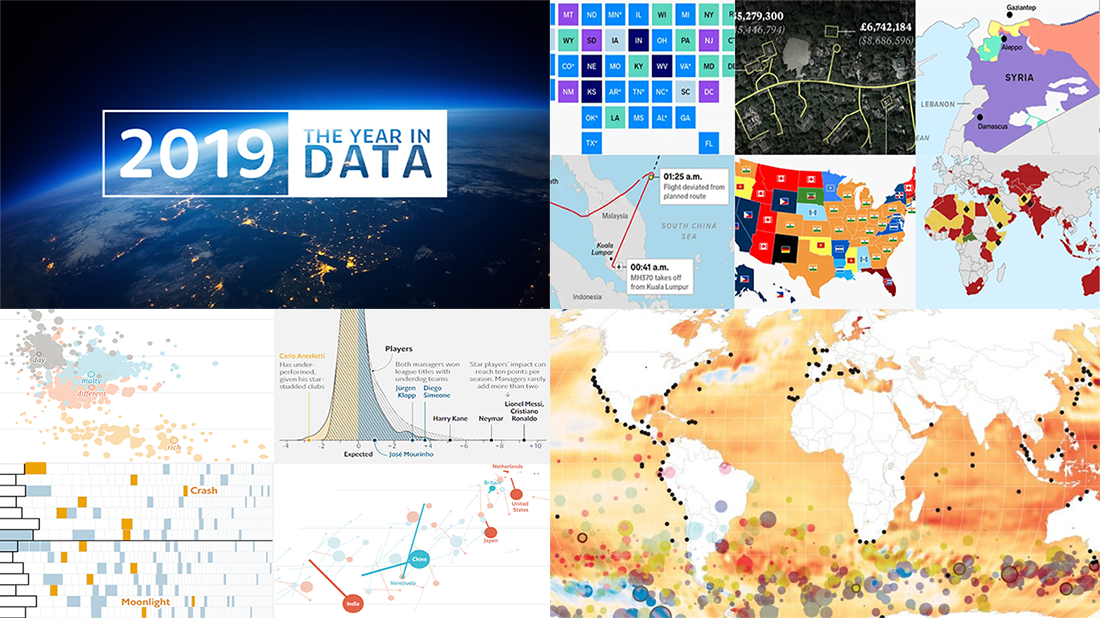 Happy New Year everyone! Now that 2020 is finally here, let's hold on just one moment to take a look back at 2019. In the first DataViz Weekly post of this new year, we highlight four cool "Year in Charts" stories from the World Bank, The Economist, Financial Times, and Business Insider. Check them out to remember what 2019 was like.
Year in Charts — 2019 Review in Data Visualization Weekly
World Bank's 14 Charts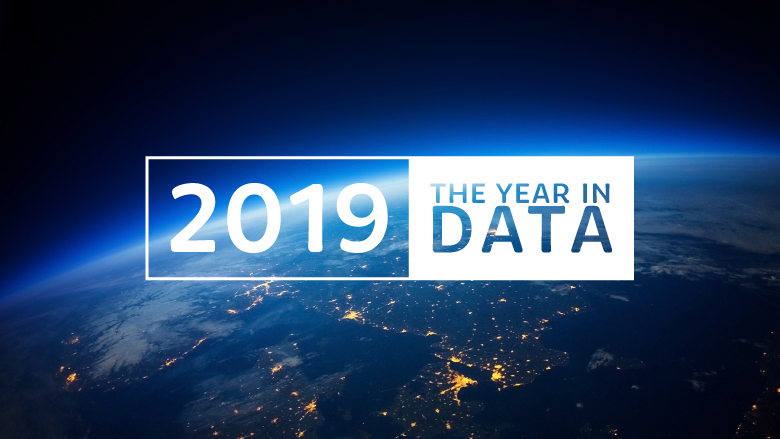 The World Bank selected 14 charts to highlight "some remarkable achievements and the serious challenges that remain as we head into 2020," which visualize data on the following subjects:
Poverty (several aspects)
Carbon pricing initiatives
Access to electricity
Extinction of species
Birth registration
Literacy
Employment patterns
Debt
Refugee numbers
Remittances
Mobile phones and internet access
Measles
Financial Times' 10 Charts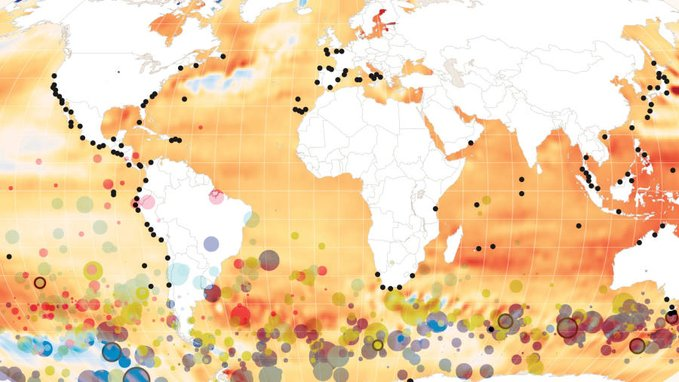 The Financial Times picked 10 graphics "where the real story is often about what happens next — in the years, decades and centuries to follow." Those are about the following:
Brexit
Global health
Automation
Environment
Climate change
Lunar missions
Privacy
U.S.-China trade war
U.S. election
World magnetic model
The Economist's 4 Charts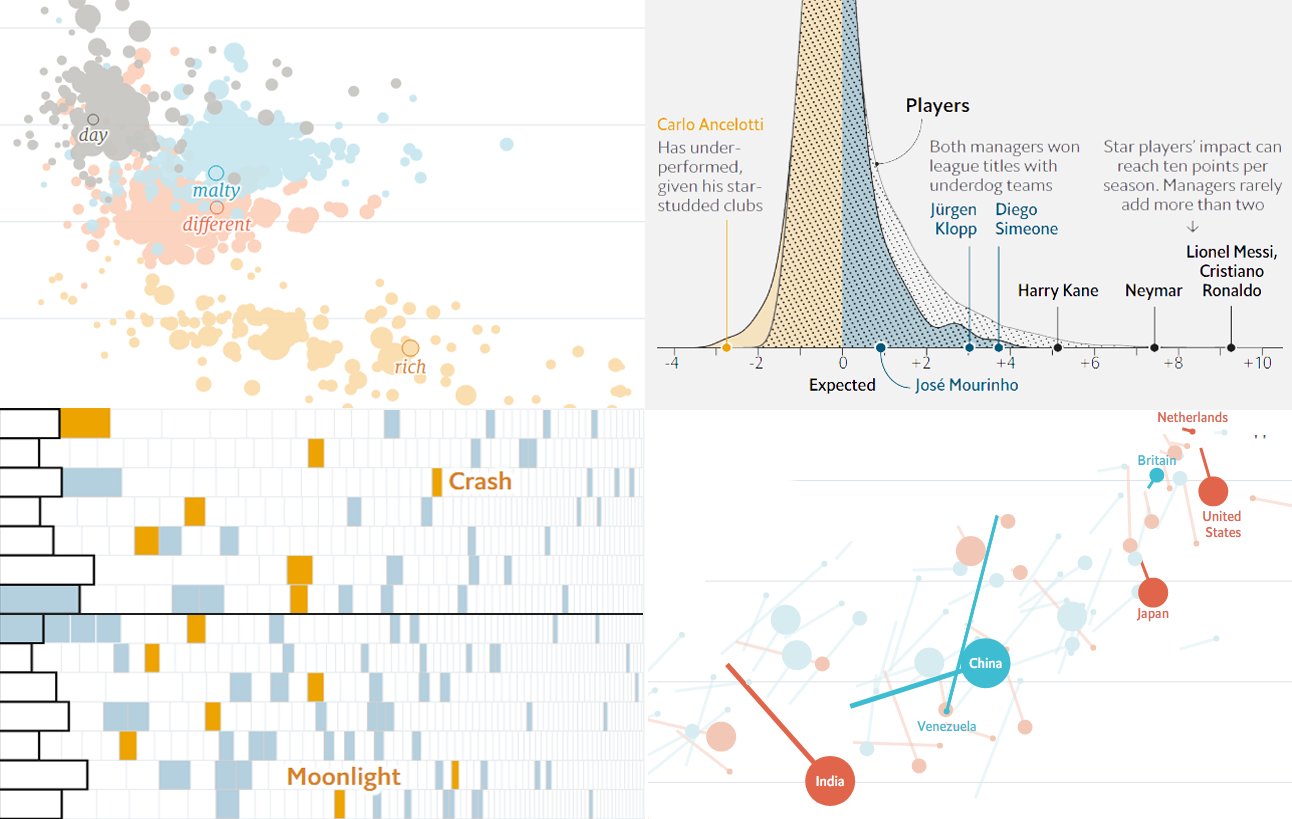 The Economist shared a small but nevertheless cool selection of charts that they titled "The sedentary pursuit of happiness" putting the following four subjects into focus:
European football
TV and films
Alcohol
Life satisfaction
Business Insider's 36 Maps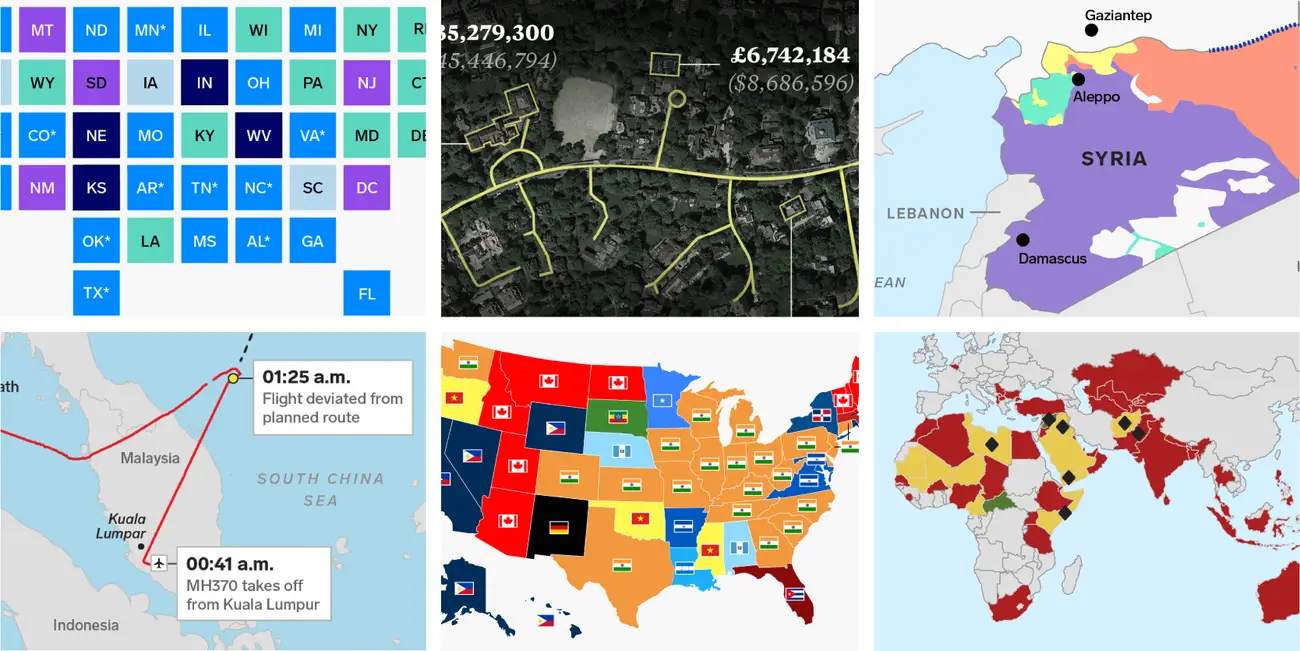 Business Insider published 36 maps created by its graphics team last year, which can tell us a lot about the ups and downs of 2019, mostly for the United States but not only. Here's are the topics covered in those visualizations:
Criminal disenfranchisement
Counter-terrorism activities
Government shutdown
U.S.-Canada border
Transgender military bans
Vaccine exemptions
China's Belt and Road Initiative
Retail jobs
Boeing 737 Max bans and groundings
Car insurance
Tax refunds
Kidnapping risks
Countries of birth for foreign-born residents
Costco's food court menu
Fortune 1000
Refugee origin and host countries
Malaysia Airlines Flight MH370
Legality of same-sex activity
U.S. tourists' deaths on vacation in the Dominican Republic
Nuclear weapons
ICE detention centers
Astronauts' birth places
Chronic wasting disease
Meat and dairy labeling laws
Gender pay gap
The Hamptons
Fall temperatures
Donald Trump's personal real estate
Abortion rights
Jeffrey Epstein's flight
Areas groups control in Syria and Turkey
London's Billionaires Row
Vaping-related deaths
Legality of marijuana
Export trade partners of the U.S. states
Primary election
***
In the new year, we will keep publishing DataViz Weekly every Friday, continuing to show you some of the most interesting charts, maps, and infographics from around the web as good examples of the data visualization in action. Stay tuned.
Happy New Year! May your dreams come true in 2020!
---
Comments (1)