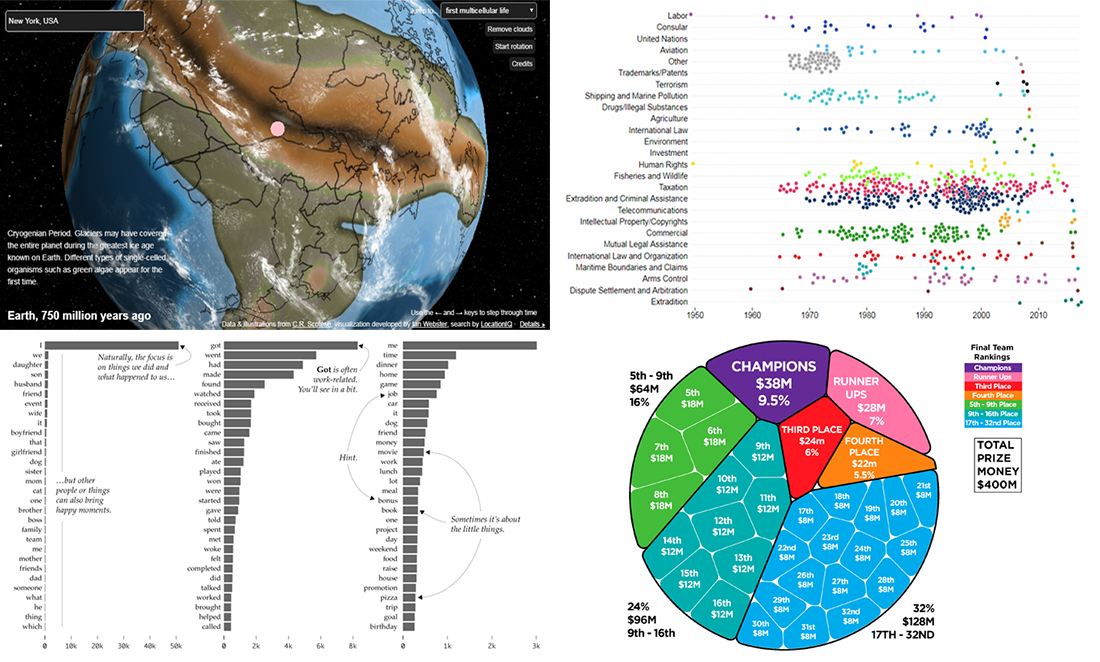 DataViz Weekly continues to share with you interesting data stories and visualizations. Take a look at our new selection:
U.S. Treaties Explorer;
ancient Earth globe;
happy moments in life;
FIFA World Cup prize money.
Data Visualization Weekly: June 15, 2018 — June 22, 2018
U.S. Treaties Explorer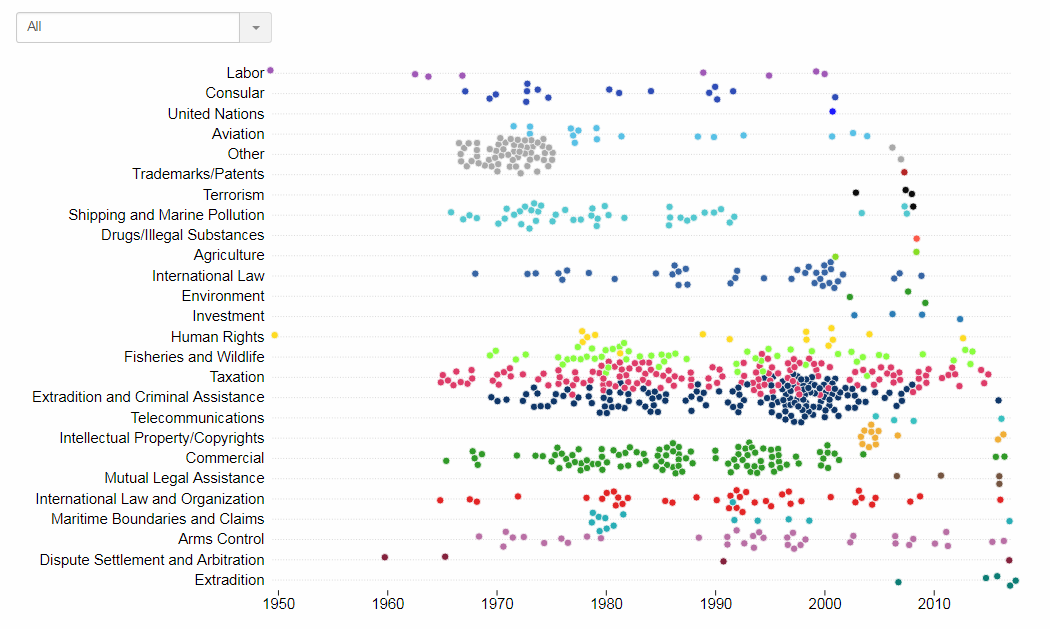 A data visualization created by Newton North High School students Alan Gomez-Tagle and Carter Nielsen won the first prize at the 2018 Congressional Data Challenge organized by the Library of Congress. Entitled "U.S. Treaties Explorer," this is indeed a convenient tool for exploring all international treaties since 1949 that were signed by the United States and approved by the U.S. Senate — across topic and time, by country, and by type of treaty. Hover over markers to learn more about each item, and click on a marker to check out the corresponding document at congress.gov.
Ancient Earth Globe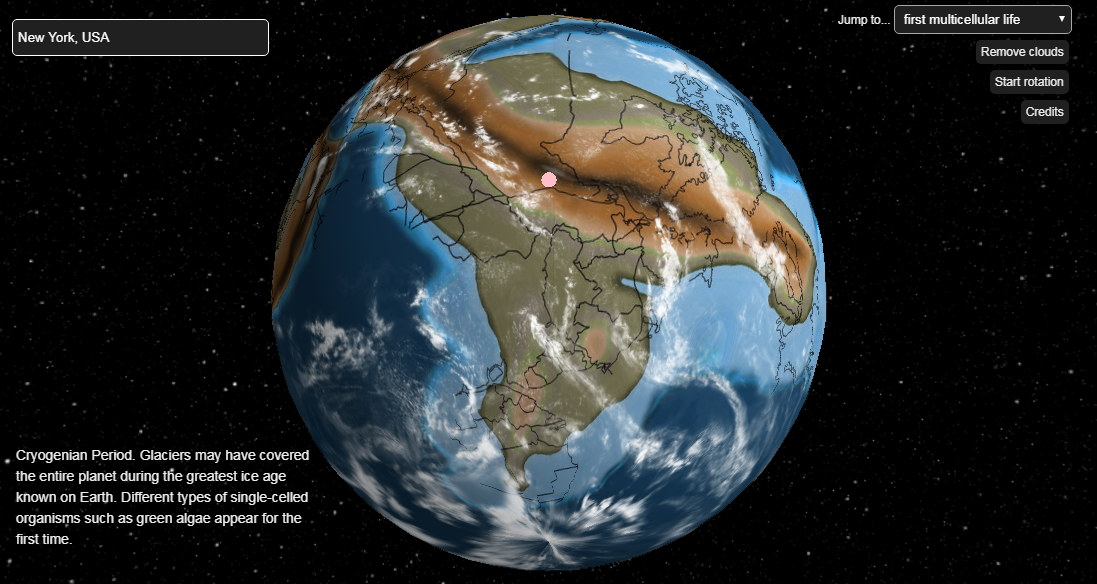 Ian Webster made an interesting data visualization that allows us to look back on Earth in ancient times. Enter a city and find out where on the planet this place was located up to 750 million years ago.
Happy Moments in Life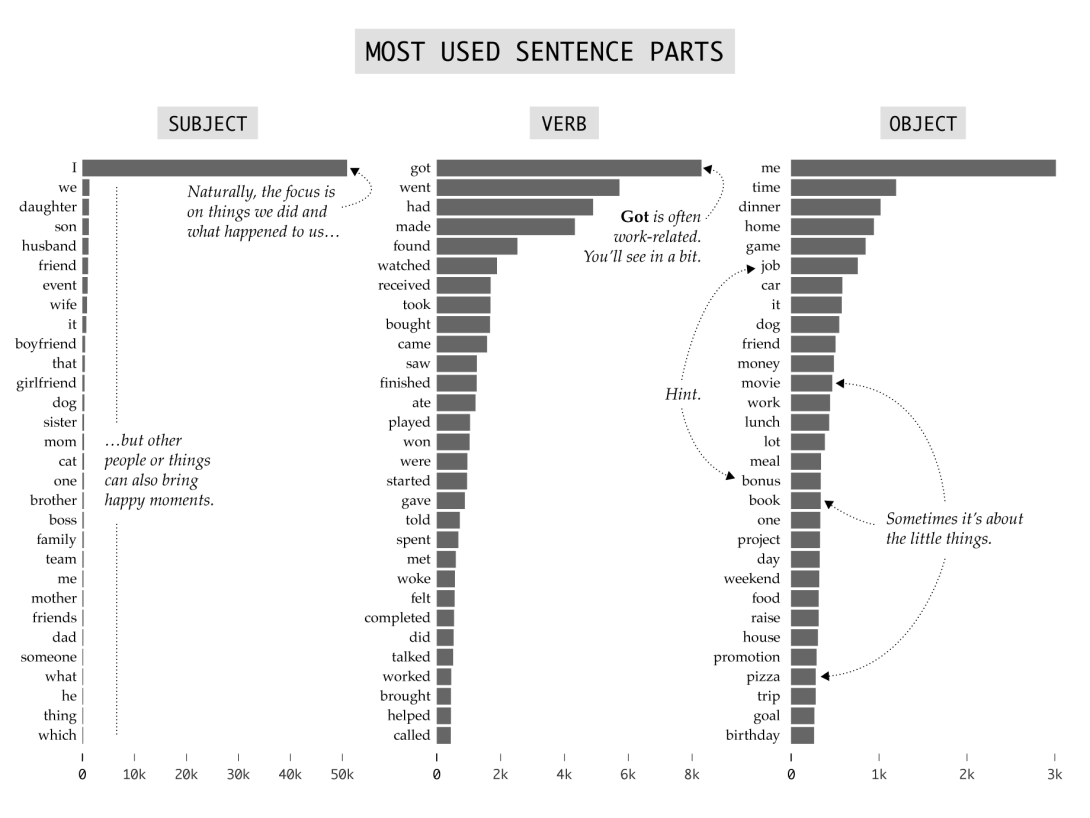 Researchers from the MIT, University of Tokyo, and Recruit Institute of Technology collected a database of 100,000 so-called "happy moments" from 10,000 Amazon Mechanical Turk (MTurk) crowdworkers's answers on what had recently made them happy. The resulting dataset — HappyDB — is now publicly available, and data expert Nathan Yau conducted an interesting analysis of it. He started with finding the most common sentence parts — subjects, verbs, and objects. Then he explored the most widely used verbs for each of the most popular subjects, as well as the most common objects for each verb, and finally, he randomly selected sentence examples for each path. Take a look at this interesting research into the happy moments and what they are about (achievement, affection, nature, and so on).
2018 FIFA World Cup Prize Money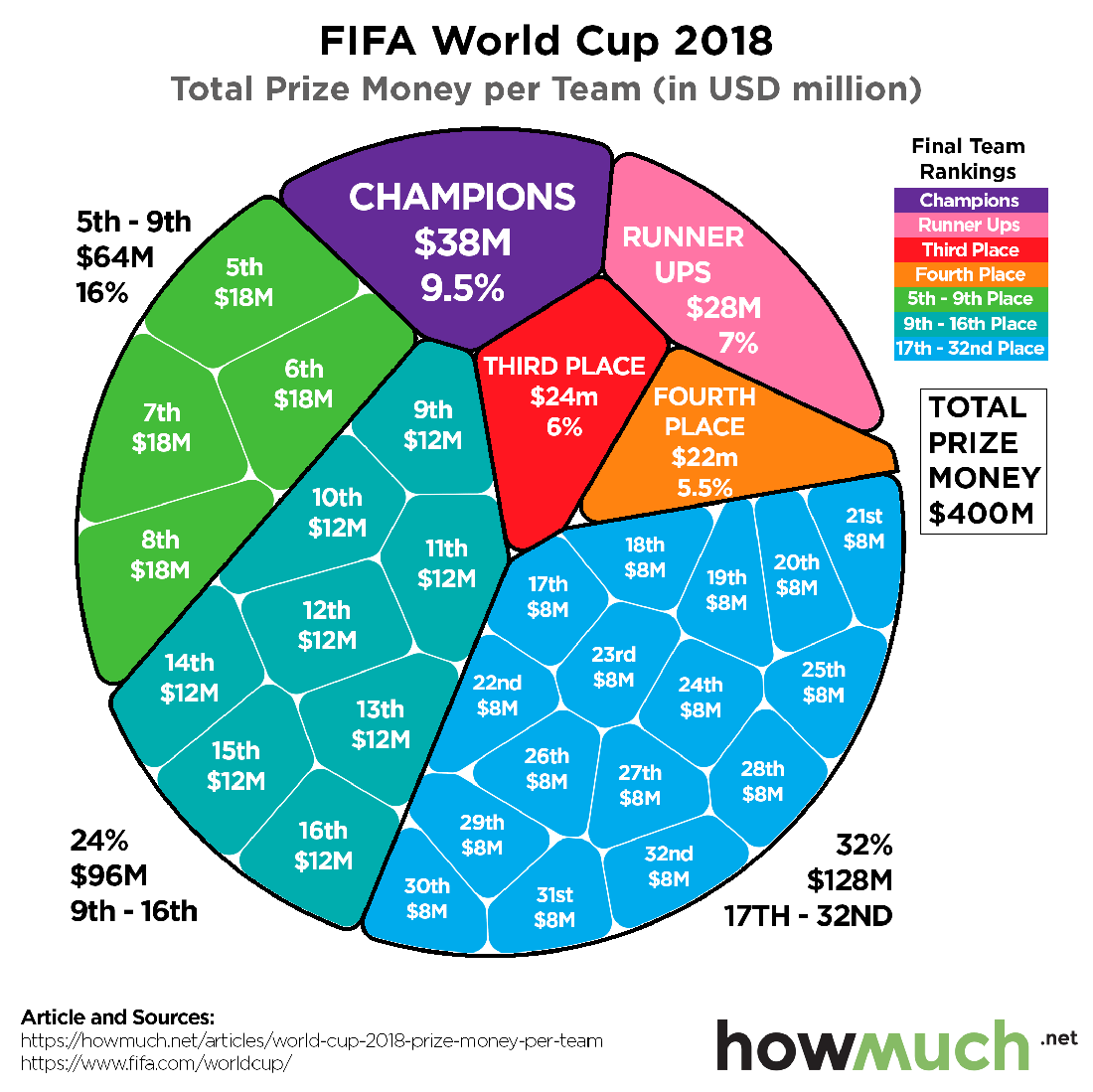 Howmuch.net displayed the 2018 FIFA World Cup prize money on a chart to show how much a team can earn depending on its performance in the tournament in Russia. There is a total of $400 million reserved for the national teams. The champions will receive as much as $38.5 million. And even those not having made it to the playoffs will be paid, $8 million each.
***
Thank you for your attention. Have a great weekend!
---
No Comments Yet