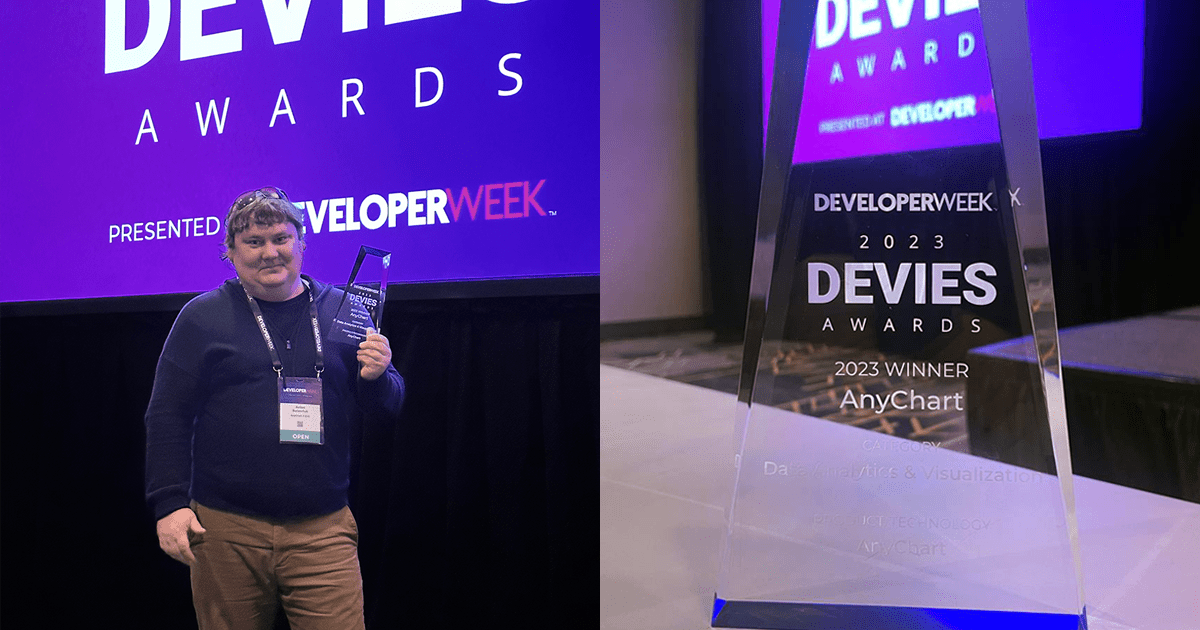 Last night was amazing: Anton Baranchuk, CEO and Co-founder of AnyChart, received our award for Best in Data Analytics and Visualization at DeveloperWeek's DEVIES Awards ceremony in Oakland, California!
Check out some photos from the event in this quick story!
It was a sunny day in the San Francisco Bay Area when Anton arrived at the Oakland Convention Center to attend the 2023 DEVIES Awards ceremony hosted by DeveloperWeek.
The awards ceremony took place at the ProductWorld Main Stage right after Workshop Day sessions. The DEVIES prizes were waiting to finally get into the hands of the winners. One of those would go to us, and finally, Anton was called on stage to receive it on behalf of the AnyChart team!
And he's got it! The beautiful 2023 DEVIES Award in the Data Analytics & Visualization category — recognizing AnyChart!
The DEVIES Awards are reported to have had a record-high number of nominations this year. Other winners in other categories include DataRobot (their prize is next to ours in the left photo below), JetRockets (see their CEO Natalie Kaminski and our CEO Anton Baranchuk in the right photo below), DigitalOcean, Hyperledger, IBM, Mercedes-Benz, Qualcomm, Stack Overflow, and other great leaders.
After the ceremony, the DeveloperWeek 2023 VIP Reception took place in the Skyline Room. With amazing views of Oakland!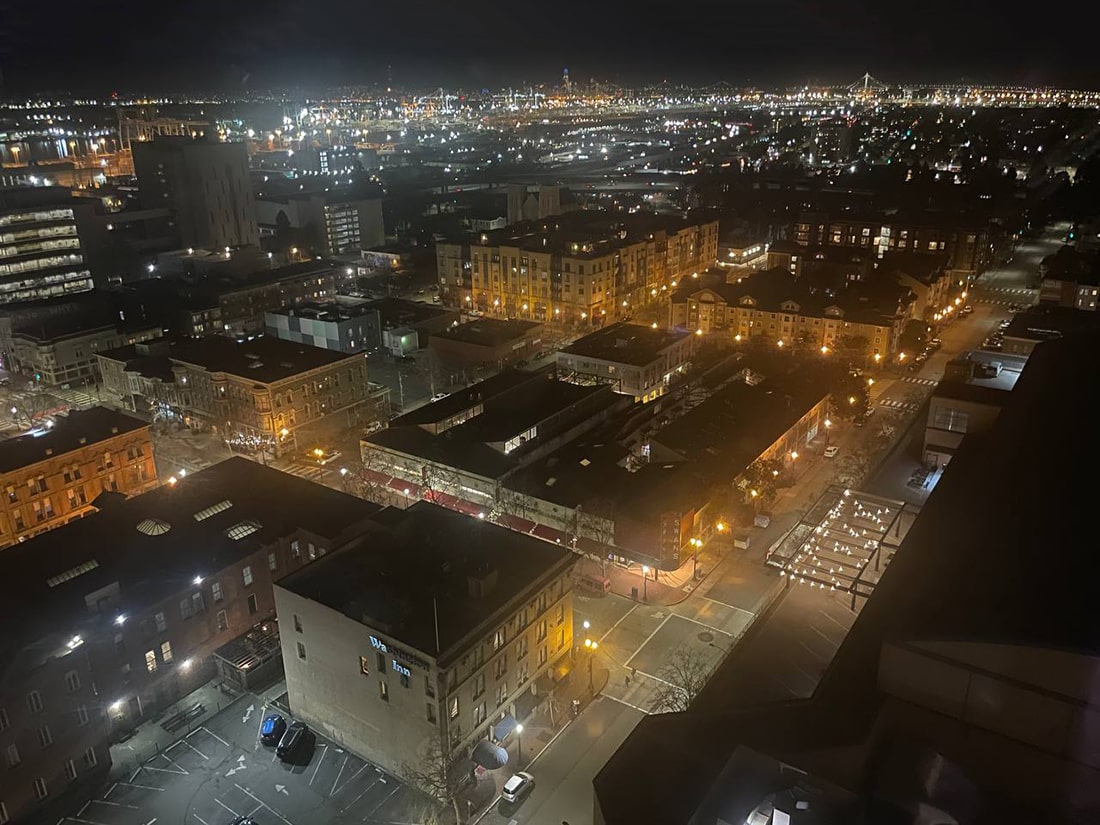 Excited to receive this recognition, we remain committed to innovating to help you bring your data to life. Thank you all for being an essential part of our success!
Categories: AnyChart charting component, AnyGantt, AnyMap, AnyStock, Big Data, Business Intelligence, Financial charts, Gantt Chart, GraphicsJS, HTML5, JavaScript, News, Qlik, Stock charts
---
No Comments Yet