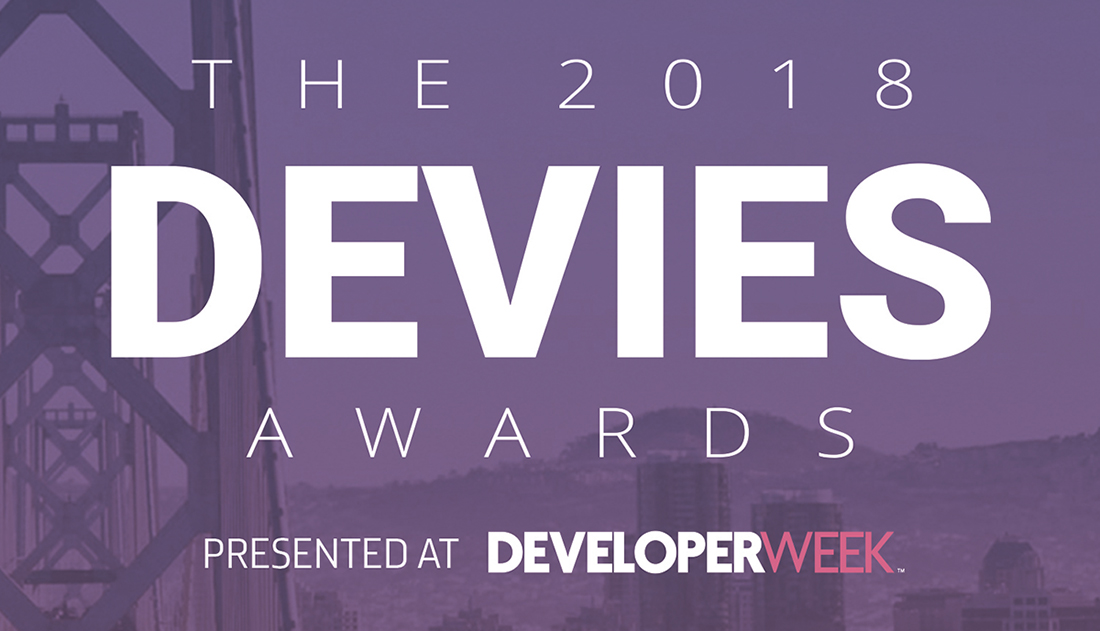 It's happened! Our AnyChart JS Charts library has just been officially named the best in JavaScript Technology for innovation and received a prestigious DEVIES award in California! (See all the 2018 DEVIES winners — one for each of the 15 categories.)
2018 DEVIES is reported to be the world's leading DevTech Awards event, taking place these days during DeveloperWeek in Oakland, CA, the largest developer expo and conference series globally.
The 2018 DEVIES Awards received hundreds of nominations, and the DeveloperWeek advisory board selected our product based on three key criteria: Developer technologies that are leaders in their sector for innovativeness, have attracted attention in media and social media, and are generally well-regarded by the developer community.
"Developers are becoming key influencers in their companies because what technologies they use will matter more and more to their business's operations. AnyChart is a great example of a new era of technologies that are empowering developers to have a greater impact on products and IT."

— Geoff Domoracki, Founder of DeveloperWeek.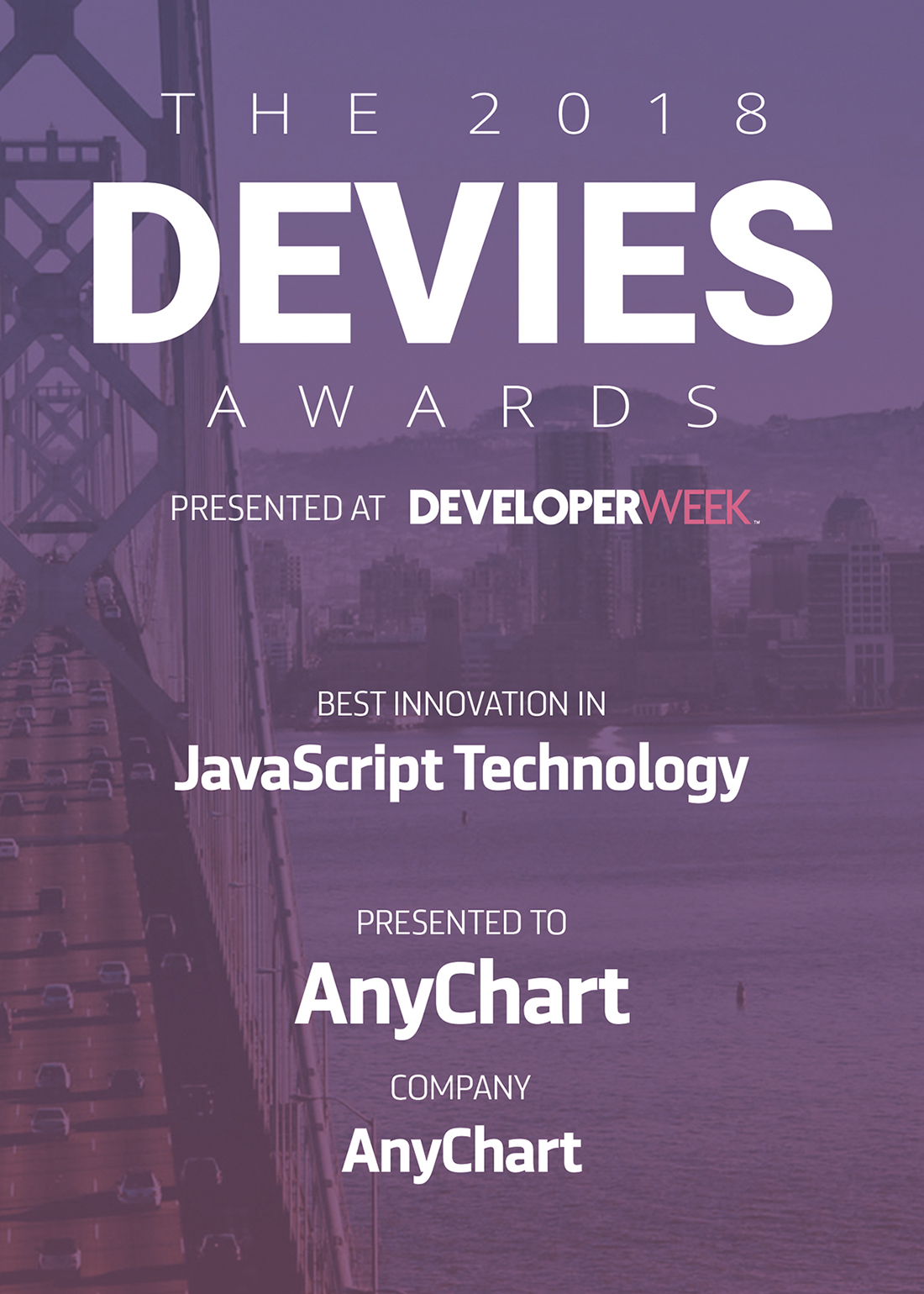 The 2018 DEVIES Jury comprised top-notch experts in developer technologies, including:
Matt Schmidt, President, DZone;
Jesse Davis, EVP & GM (Software), DZone;
Brian Munz, Director of Developer Relations, Qlik;
Alexander Karlsson, Developer Relations Engineer, Qlik;
Shawn Drost, Co-founder of Hack Reactor;
Nelson Petracek, CTO, Strategic Solutions Group, TIBCO Software Inc;
Michael Ludden, Director of Product, Watson Developer Labs & AR/VR Labs, IBM Watson;
Valery Komissarova, Principal, Grishin Robotics;
Rabimba Karanjai, Research Team Member, Mozilla / RICE University;
Shikhir Singh, Director of Product Innovation, TeleSign;
Hima Mukkamala, General Manager – IOT Cloud Services, Arm;
Steven Lowe, Product Technology Manager, Google; author of "Head-First Domain-Driven Design" (O'Reilly, 2018).
We are proud to have deserved the highest appraisal of the judges and been honored with a 2018 DEVIES for the best innovation in JavaScript Technology! It is especially exciting as GraphicsJS, our free open-source JS graphics library, won last year's DEVIES!
We would like to thank each and every user of AnyChart's products: companies, organizations and individuals. We will continue to serve you best and further perfect our data visualization and graphics solutions!
---
Comments (6)