AnyChart technology has allowed us to significantly improve Oracle Application Express's charting capabilities.
Michael Hichwa
, Vice President of Software Development, Oracle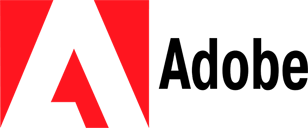 AnyChart components are well built and easy to work with.The Flash Pro team was able to use them to successfully complete internal data tracking projects with great results.For the internal projects we do that require data visualization, AnyChart provides a great out of the box solution that work well on all platforms.
Sean Kranzberg
, Sr. Manager, Quality Engineering, Adobe Systems, Inc.

Looking for a charting solution? Anychart -> Flash and html5. Great and quick support from the helpdesk when needed.
Geoffrey Molenschot
, Front-end Developer, Rabobank

AnyChart's powerful logarithmic charting allowed us to display complex acoustical data in an easy to understand interface.
Erik Gundersen
, Director Advanced Products, Rockford Corp.

AnyStock provides an extraordinary, rich feature set that enabled me to create the exact time-series plots I needed for several applications. We have time-series data sets with several thousand data points and AnyStock has the fastest load times and best interactive performance for handling them. UNAVCO will be expanding the use of AnyStock to present numerous time-series data sets that UNAVCO produces.
Lee Snett
, Software Engineering Manager, Plate Boundary Observatory, UNAVCO

AnyChart has been used for really complex visualizations, and the benefit for traders and energy meteorologists is really high! Now it is very easy for them to get comprehensive visualizations of the information they need for important trading decisions.
Sebastian Glink
, Sales & Key Account Manager, Meteomedia AG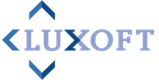 As a developer, I want to thank you all for an outstanding product - it is a very handy tool to use!
Evgeniy Fedko
, Senior Developer, Luxoft, VTB Capital Team

We are extremely pleased with the capabilities and usability of AnyChart and we're confident that our customers will take full advantage of the integration as well.
Marco Adelfio
, APEX Developer, Oracle

AnyChart was perfect for us. We needed a solution that would be easy to integrate, intuitive for our clients and provide enough charting options to meet all of their needs. AnyChart has fitted the bill perfectly.
Ray Irving
, Director, Auditr

Just to say, my sales team are in Europe this week. Demonstrating the website with your stock component. All the customers love it. Gone down very well.
Nick Price
, Technical Manager, Signatrol Ltd.

It is an impressive work you have done, and a lot of good documentation.
Sverre Farstad
, GrafiConn/Initio

I would just like to thank you guys for such a wonderful product. It's so easy to get started with it, but even after several months of use, the sheer amount of features means I am still learning new ways to generate and customize charts. It's brilliant!
John Aherne
, tw telecom inc.
Fabulous value! Fabulous support! Packed with features, easy to customize and integrate into our own applications. Our users are just happy.
Sergey Kornilov
, Xlinesoft.com

Love the product! We're very pleased to be customers.
John Hobart
, Synergy Codeworks, LLC.

I am trying the anychart application out for a project of mine. I'm quite impressed by the application.
Arun Tom
, Carinov Systems Private Limited

Great product you guys have made, have really enjoyed using it.
Phil Ricketts
, Astute Media

We are currently licensed users of AnyChart/AnyGantt, and are very happy with the product.
Daniel A. Brown
, Software Architect, Locus Technologies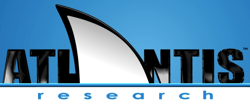 After testing most (if not all) of the charting solutions available today, I am certain that generating the reports we require, would have been much more difficult to achieve without AnyChart.
Danny Ben Shitrit
, Founder, Atlantis Research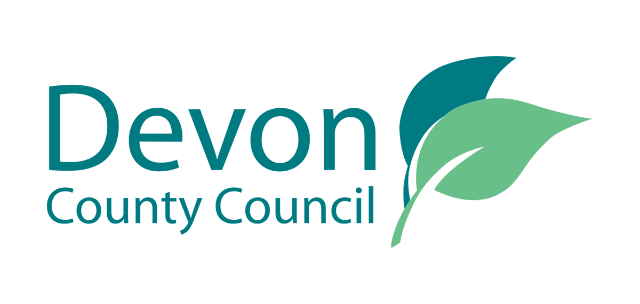 AnyChart generates all our charts in our Health and Wellbeing Profiles. To have so many options has been brilliant! The range of charts available and the amount of customization is impressive. Also, the ability to add error bars was essential for us.
Mark Painter
, Community Intelligence Team, Devon County Council

I'd absolutely recommend AnyChart to my peers as a first choice. Within a single evening, I was able to create a solid set of responsive chart options – bars, lines, and pies. I had professional-looking charts ready for review in the morning. I felt like a total boss. All that was left was for my manager to choose the best format for each data set and swap the sample data out.
Angelique Felgentreff
, Web Administrator / Developer, Mills College

We highly recommend AnyChart because of its simple installation, clear documentation, friendly support, and rich set of chart types for your data visualizations of any type.
Vadim Peskov
, CEO at Diffco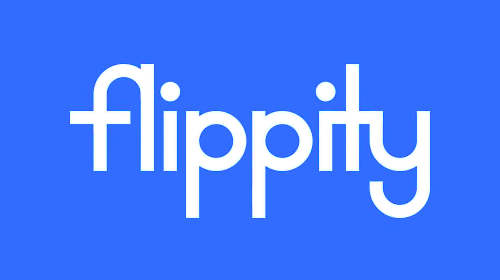 After giving up on creating my own Word Cloud, AnyChart was kind of a no brainer... Powerful, easy to implement, lots of documentation.
Steve Fortna
, School Teacher and Creator of
Flippity.net

I would like to thank you for the wonderful AnyChart tool.
Maha Ahmed

As a long time user of AnyCharts, the AnyStock chart suite represents a powerful extension to our financial reporting service which is delivering investor reporting solutions to Global 100 financial institutions and over half a million of their investors.
Bob Miller
, CEO, CorrectNet, Inc.

Customer service can't be described by any other word but "excellent". The sales staff responds fast and support people react in the same way. The company cares about its customers and listens to new ideas for future release implementation.
Oleg Patsianskiy
, Independent strategic consultant

I'm extremely impressed with what I'm seeing now. I've done extensive search in the market for a good charting software and no one come close to what AnyChart can do.
Kenneth Koh
, Managing Director, Easttech Pte Ltd.

We would like to thank you for AnyChart Component. We use it for Management Information System visualization in one of the largest Russian banks. In integration with Flex, Anychart helps us to bring to life a large amount of interesting ideas, suggestions and reduces development time. AnyChart Support Team is very responsible and prompt.
Alexey Lukovnikov
, Project Director

We have been using AnyChart for a while and are very happy with it.
John Tangney
, Industrial Logic, Inc.

Really finding these graphs easy to use and they produce great results.
Andy Mogg
, Charles Hollywood Limited

Have been working with the anygannt now for some time and are really pleased with it.
Ulf Elfving
, Hortlax Data

By investigation, I found AnyChart & AnyMap is the best tool for chart drawing.
Zhaokui Feng
, Shaanxi Meteorological Information Center

Users are delighted, thanks a lot!
Eugeniy Shtern

I absolutely love your product!
R. J. Lewis III
, Software Engineer, Cyber Asset Reduction and Security Task Force, NETWARCOM - U.S. Navy, CSC Defense Group
Kontaktieren Sie unsere Vertriebsmitarbeiter
Unsere Vertriebsmitarbeiter beantworten gerne Ihre Fragen zu unseren Produkten, zur Lizenz, zum Kauf und zu sonstigen Themen.